Reading Time:
4
min

Bringoz December 2019 News Roundup
B
etween holiday parties, shopping, and work, this time of year can get pretty hectic. You're probably enjoying some much needed rest and relaxation. Busy spending time with family and friends. Maybe you're a little behind on the latest news in retail and logistics. Don't worry, we've got you covered. Here are eight news stories from December you might have missed.
Cyber Monday Racks in an Estimated $9.4 Billion
The U.S. eCommerce industry recorded an estimated $9.4 billion in online sales on Cyber Monday, per Adobe Analytics. This makes it the largest eCommerce sales day ever in the U.S., surpassing the $7.9 billion the sales holiday posted in 2018 and further establishing Cyber Monday as the most lucrative online sales holiday for merchants. Cyber Monday's eCommerce sales rose 19.7% YoY and Black Friday's jumped 19.6% YoY. Read more here.
NYC Makes Way For Cargo Bikes
New York will allow Amazon, DHL and UPS to park cargo bikes in commercial loading zones as a way to get some trucks off the city's gridlocked streets. As many as 100 pedal-assisted cargo bikes operated by Amazon, UPS and DHL will be allowed to park in hundreds of existing commercial loading areas. The bikes will not have to pay meters, be allowed to park on wider sidewalks, and travel along the city's 1,400 miles of bike lanes. Read more here.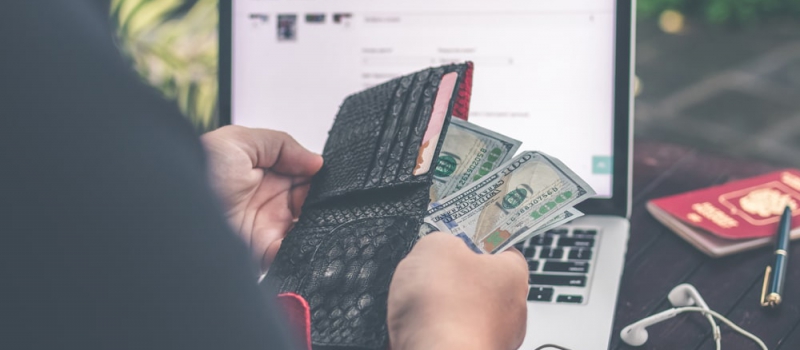 Kroger Gets in on Dark Kitchens and On-Demand Meal Delivery
Kroger is partnering with ClusterTruck to deliver fresh meals through its dark kitchens. The Kroger Delivery Kitchen powered by ClusterTruck will offer meals on-demand without any service or delivery fees. The service will compete with restaurants and other food delivery services such as DoorDash, Uber Eats and Grubhub to provide customers with a new food experience. The new effort is part of Kroger's delivery expansion experiments that includes Ocado-powered automated warehouses and autonomous delivery with Nuro. Read more here.
Domino's Ups Its Game With Real-Time GPS Tracking
The pizza company has upped the ante once again by adding GPS tracking to its app. By the end of 2019, customers ordering from about a quarter of its U.S. locations will be able to see exactly where their order is at any given time, and most of the chain's locations will offer the option by the end of 2020. The new system lets customers track precisely where their order is via the chain's app or on the company's website. We can expect that Domino's rollout of GPS tracking will compel many of its rivals to adopt similar tech. Read more here.
New Jersey Demands Uber Pay $650 Million
New Jersey is following California's lead in reclassifying independent contractors as employees. Uber was ordered to pay $650 million in back-due unemployment and disability insurance contributions and interest in the state. New legislation will likely go into effect next year as state governments set new standards for the gig economy. Read more here.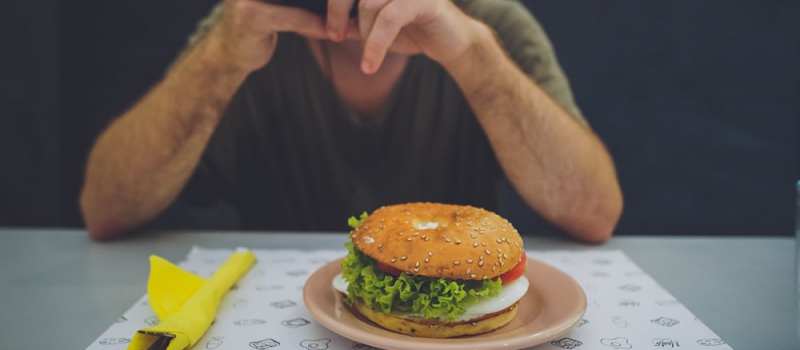 Albertsons Launches 2-Hour Prescription Drug Delivery
Albertsons Companies has introduced one to two-hour prescription drug delivery in selected markets in Texas, California, Louisiana and Washington, D.C. Working with medication delivery specialist ScriptDrop, Albertsons said Thursday that the new service is now available at multiple Albertsons pharmacies. Columbus, Ohio-based ScriptDrop provides on-demand delivery by connecting pharmacies to a network of couriers. The new ScriptDrop service is one of several health care initiatives at Albertsons Cos. pharmacies announced this month. Read more here.
Amazon To Surpass UPS & FedEx by 2022
Amazon will make about 6.5 billion deliveries in 2022, up from 2.5 billion this year, according to Morgan Stanley's projections. That compares to 5 billion deliveries and 3.4 billion deliveries that year for UPS and FedEx, respectively. It is highly probable that Amazon Logistics will become a service for third-party merchants at some point in the future. If the company scales larger than UPS or FedEx, it wouldn't find under cutting their prices very difficult. Read more here.
California Gives Autonomous Vehicles The Green Light
Light-duty autonomous trucks can now be used for commercial purposes on public roads in California, according to the state's Department of Motor Vehicles. The new rule, first proposed in April 2019, only applies to autonomous vehicles weighing less than 10,001 pounds. This is perfect for companies that are focused on grocery and package deliveries; for example Nuro, the self-driving delivery startup with pilot programs in Arizona and Texas, said it would apply for a permit to begin testing its autonomous delivery vehicles in California. Read more here.
To learn some news about Bringoz and how we can help fulfill your logistics needs, contact info@bringoz.com.
Take full control over your logistics operations.