Reading Time:
3
min

Black Friday & Cyber Monday Remain Retail's Main Event
N
o longer a one-day shopping extravaganza, Black Friday with the addition of Cyber Monday has morphed into a five-day event, and into one of the biggest shopping events of the year. More than 165 million people will shop during the five-day stretch between Thanksgiving and Cyber Monday, according to estimates by the National Retail Federation.
To put things in perspective, strategy and marketing consultancy Simon-Kucher & Partners found that 80% of U.S. consumers plan to buy something during either Black Friday or Cyber Monday, and nearly half expect to buy something on both days.
Shorter Holiday Season Puts Pressure On Retailers
This year's holiday season is much shorter than usual, with six fewer days between Thanksgiving and Christmas Day. This dynamic puts added pressure on the Black Friday weekend and puts retailers in a tightly packed competition for a piece of the holiday pie. Major retailers, especially those with a prominent brick-and-mortar presence like Walmart and Target, are spreading promotions long before the shopping weekend. Brands and eCommerce retailers that rely on this season, are to enter the holidays reinforced with an understanding of how consumer behavior will affect such a crucial period of commerce. 
"Consumers plan to spend over $1,000, on average, for holiday gifts and other items. A lot of people don't want to spend all that at once. They want to spread it out. They want to budget it," says Katherine Cullen, senior director for industry and consumer insights at the NRF.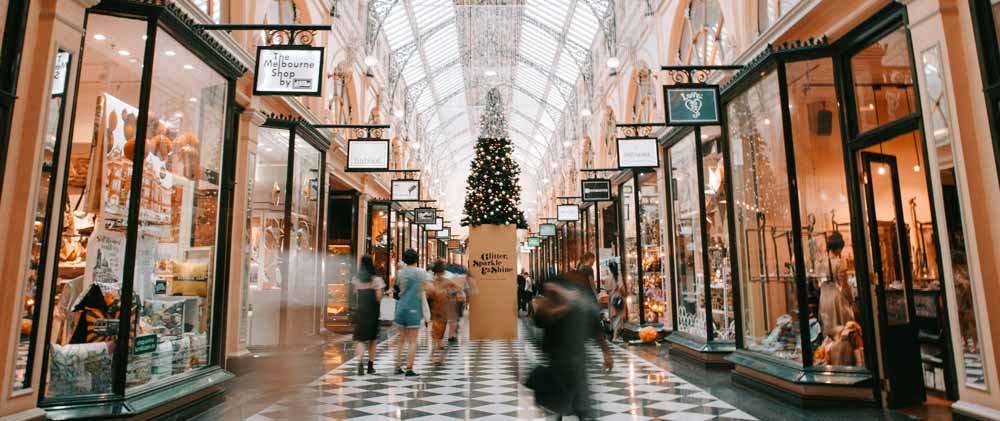 Traditional Retailers Face Competition From eCommerce
Retailers are looking at a solid season of sales, but are left with more competition than usual. With shoppers being heavily marketed to within a shorter timeline, retailers will have to figure out how to draw consumer attention with a promotion strategy that cuts through the noise. The traditional strategy is relying on headlining offers to drive traffic to stores, and then focusing on enticing shoppers to buy more once they're there. 
But now retailers will have to take into account that a majority of consumers prefer buying online, and how this will play out in our newer retail landscape. Consumers will naturally be drawn to retailers who have seamless omnichannel infrastructures, and are able to deliver their holiday purchases in a "stress free" fashion. Lets face it, no consumer enjoys having the uncertainty involved in an outdated retail experience—no consumer wants to risk the slightest delay in getting their Christmas gifts.
Seamless Omnichannel Experiences Will Attract Customers
A survey of 1,000 online U.S. shoppers by the web consulting company Leanplum, found that 95% of them will check off at least half of their lists online. Over 16% of shoppers surveyed that were born after 1981, millennials and members of Generation Z, will buy gifts exclusively online, the survey found.
To conclude, the retail environment is no longer as simple as shoppers rushing to the stores on an isolated Black Friday, and therefore requires that retailers develop complex strategies to capture consumer's purchases.
Take full control over your logistics operations.