Reading Time:
4
min
Bringoz February 2020 News Roundup
T
his may have been the shortest month of the year, but it was packed with news. The retail and logistics industries are evolving fast. Did you have trouble keeping up with everything that happened this month? Don't worry, that's why we're here. Here's a look at eight news stories from February covering the latest in retail and logistics.
Macy's Closes 125 Stores and Cuts 2,000 Corporate Jobs
Macy's recently announced plans to shut 125 stores over the next three years and slash about 2,000 corporate jobs, as it closes its Cincinnati headquarters and tech offices in San Francisco. This comes as the company has been working on competing with same day delivery, especially as Amazon continues to up the pressure. Macy's plans to reinvest its savings back into its business, focus on growing its off-price business, known as Backstage, expanding outside of the mall and improving its online business. Read more here.
Online Order Fulfillment's Impact on Grocery
Grocers' success in online order services could make or break their relationship with customers, according to a report from Fabric, a micro-fulfillment company. Research shows that 65% of consumers would consider shopping from a different retailer if their normal grocery store didn't provide a same-day home delivery or curbside pickup option. While, 92% said they prefer to have their online grocery orders fulfilled on the same day and 33% said they want their order ready in two hours or less. Read more here.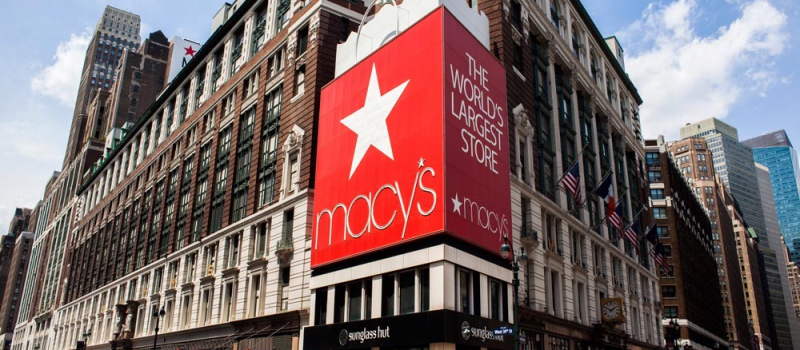 Why Restaurants Are Rejecting Third-Party Delivery
Many restaurants complain that relinquishing 20-30% of their margins is shrinking profits in an already razor-thin business. In fact, several large chains have bucked the direction altogether, including Olive Garden and Texas Roadhouse. Regardless of size, restaurants are starting to come to the realization that delivery apps destroy customer loyalty, ignore quality and value, but are rather designed to focus purely on convenience. Olive Garden has opted not to use third-party specialists but does offer in-house delivery in a limited capacity. Read more here.
Walmart's Grocery Business Winning Over Affluent Shoppers
As Walmart's online grocery business grows, the company is seeing pricier items like choice cuts of meat and organic produce in customers' virtual baskets. John Furner, president and CEO of Walmart U.S., said the convenience of the service "aligns well with someone who is time-starved and has higher income levels." Once they buy groceries, Furner said, new or more affluent customers may purchase an item in another department of the store or on Walmart's website. Read more here.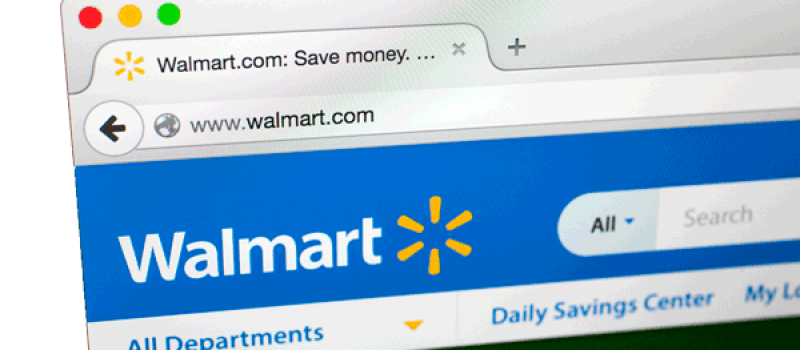 Amazon's New Grocery Store Will Include Automated Fulfillment
Amazon is set to open the first grocery store of its upcoming grocery chain in California this month. It has partnered with supply chain solutions company Dematic to build an automated micro fulfillment center within the store. The robotic picking area will assemble orders for pickup and delivery as Amazon continues to expand its physical footprint across the U.S. Read more here.
Faster Delivery Requires Closer Inventory
As companies work to live up to the promise of snappy speed, the result is increased demand for warehouse space close to major metropolitan areas and higher inventory spending for many companies. Close location of inventory is imperative to get items delivered quickly. Retailers must decide how much inventory to place in a given area and how to optimize delivery operations. Given the complexities, many retailers are offloading delivery to 3PLs. Read more here.
7-Eleven Pilots Cashierless Store Format
Convenience store giant 7-Eleven has begun testing a cashierless, checkout-free store at its corporate headquarters in Irving, Texas. A proprietary combination of algorithms and predictive technology enables the cashierless store's system to discern individual customers and their purchases from other shoppers. In pilot locations, the chain has launched a 7-Eleven Mobile Checkout feature, which allows customers to pay using their smartphone and skip the checkout line. Read more here.
Nuro Gets First Ever Driverless Vehicle Exemption From Feds
Autonomous delivery startup Nuro is the first company to receive a driverless exemption from the federal government. The exemption granted by the the U.S. Department of Transportation's National Highway Traffic Safety Administration is for Nuro's low-speed electric vehicle called the R2 that will be used for local delivery service for restaurants, grocery stores and other businesses. Read more here.
To learn more about Bringoz and how we can help fulfill your logistics needs, contact info@bringoz.com.
Take full control over your logistics operations.