Reading Time:
4
min
Bringoz Industry Weekly 5/1
W
ant to read up on the latest news stories? Don't worry, we've got you covered. Here's our weekly roundup of industry news covering retail and logistics.
COVID-19 Accelerates Revolt Against Delivery Apps

Restaurants are pushing hard against third-party delivery app fees and are getting support from state and local governments. And now consumers are starting to push back, as they've learned about unjust fees and have grown concerned about the financial condition of local restaurants amid the pandemic. While the economic recession could further limit consumers' ability to continue to afford the apps' service fees and tips. Restaurants also appear more willing to take on the task of delivering food themselves, sensing an opportunity while workers have more free time. The structure of these services, and of the companies providing it, is likely to look much different two years from now. Read more on Restaurant Business.
Bed Bath & Beyond Converts Stores Into Regional Fulfillment Centers
Bed Bath & Beyond is adapting to surging online demand during the COVID-19 pandemic by converting approximately 25% of its stores across the US and Canada into regional fulfillment centers, almost doubling its digital fulfillment capacity. Bed Bath & Beyond said its digital sales are up by more than 85% to date in April. To support the enhanced regional fulfillment network and accelerate the introduction of new services for customers, the company has brought several hundred associates back from furlough. In addition, hundreds more new positions have been created in the company's eCommerce distribution centers to meet the increased demand across digital channels. Read more on Chain Store Age.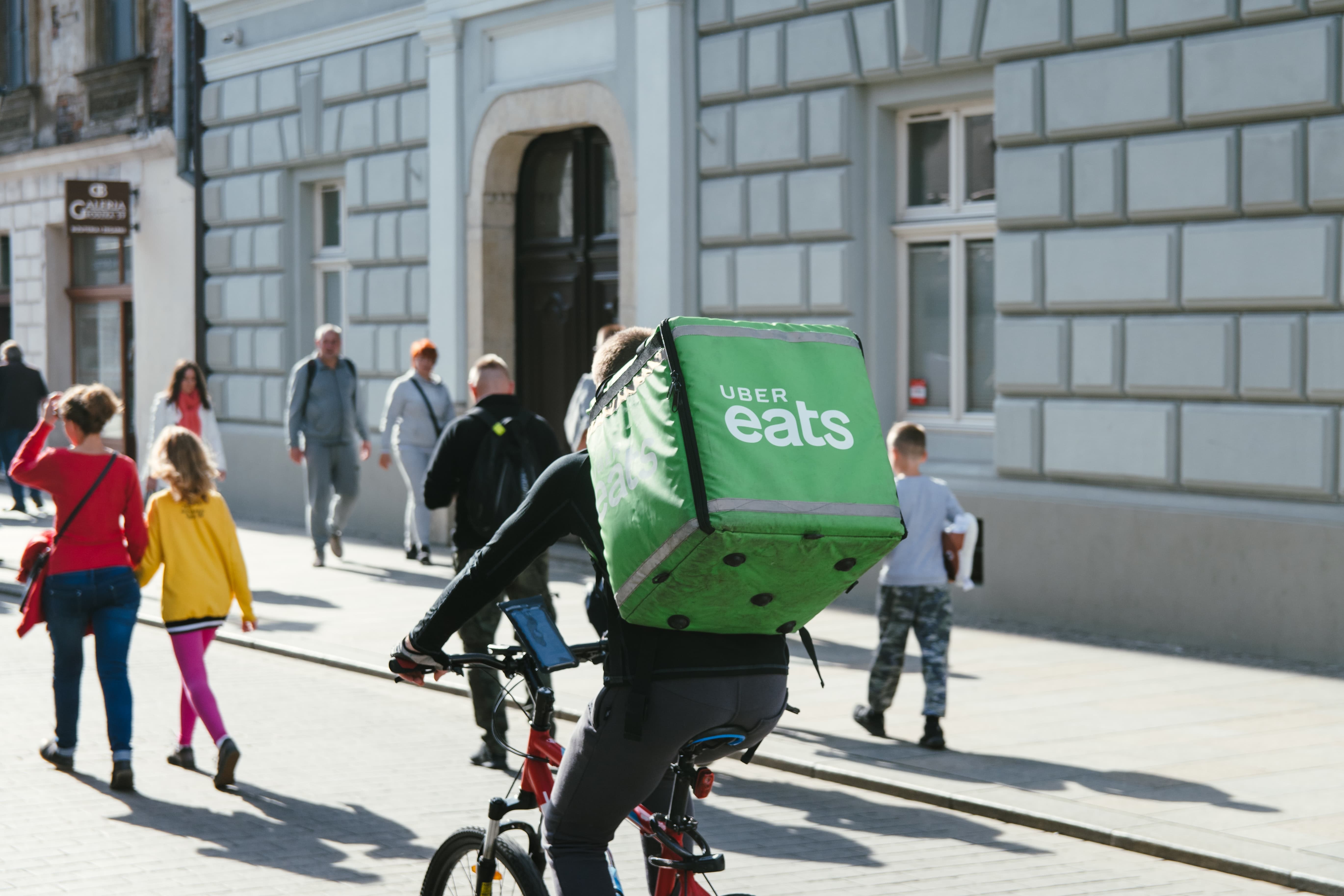 Online Grocery Reaches New Heights in April
Online grocery sales jumped to a record high in April, as shoppers spent $5.3 billion on orders for delivery and pickup, according to data released Tuesday by Brick Meets Click and Symphony RetailAI. The total represents a 37% increase over March, when sales hit $4 billion. Forty million people shopped for groceries online in April, and shoppers placed an average of 1.6 orders, a 32% increase. In a further indication of rising interest among consumers in avoiding trips to the supermarket, 26% of surveyed households that did not report buying groceries online over the last 30 days said they were very or extremely likely to place an online grocery order during the next three months. Read more on Grocery Dive.
7-Eleven Expands On-Demand Delivery Service
The world's largest convenience store retailer is providing on-demand delivery via services from Postmates, DoorDash, and Google. 7-Eleven is adding these national platforms, as well as regional service Favor Delivery in Texas, to its existing proprietary 7Now on-demand delivery app. The retailer wants to expand access to delivery as more consumers shop online during the COVID-19 pandemic. With this expansion, 7-Eleven and delivery companies offer on-demand ordering in more than 90% of participating U.S. 7-Eleven stores. Read more on Chain Store Age.
UPS and CVS Expand Drone Delivery Service
UPS subsidiary UPS Flight Forward will use drones to deliver prescription medicines from a CVS pharmacy to The Villages, Florida for the largest U.S. retirement community, home to more than 135,000 residents. This drone delivery service provides an innovative method to support social-distancing efforts and provide faster, same-day delivery of time or temperature-sensitive medicines. Read more on Supply Chain 24/7.
Self-Driving Vehicles Get in on the Delivery Scene
Self-driving cars, trucks, sidewalk robots, and shuttles are rolling out of the labs onto American streets to help deliver groceries, meals, and medical supplies. Self-driving unit Cruise has started delivering food from SF-Marin Food Bank and SF New Deal to seniors in need. Toyota-backed Pony.ai is delivering groceries in Irvine from local eCommerce platform Yamibuy. Nuro is putting its latest R2 vehicles to work delivering medical supplies to a temporary COVID-19 hospital. Autonomous shuttle service provider Beep, is working with Navya to transport COVID-19 tests. And UPS backed TuSimple is offering a free delivery service for food banks in Texas and Arizona. Read more on Reuters.
Take full control over your logistics operations.