Reading Time:
4
min

Bringoz November 2019 Roundup
B
efore you take a break for the holidays, take a little time to catch up on the latest news in retail and logistics. Here's a look at eight news stories from November to keep you in the loop on what's happening in the retail and logistics industries.
Amazon's 2-Hour Grocery Delivery Is Now Free
Amazon announced that it will start offering free two-hour grocery delivery service to all Prime members living in the 2,000 regions eligible for the service. The new grocery delivery benefit will be introduced in phases, starting with an invite-only service for Prime members that currently use Amazon Fresh or those who have previously ordered deliveries from Whole Foods. Other Prime members can enroll in the program by requesting an invitation. Read more here.
Kroger Pilots New Package Pickup and Dropoff Service
This year, Kroger will launch Kroger Package Services, a pilot package pickup and drop-off service at 220 of its stores. The company will accept and securely store packages for customers from major carriers including UPS, FedEx and the U.S.P.S. Shoppers will be able to drop off packages and bring in unboxed items for shipping throughout the U.S. Kroger joins a list of retailers that have added package services in-store in hopes of driving store traffic. Read more here.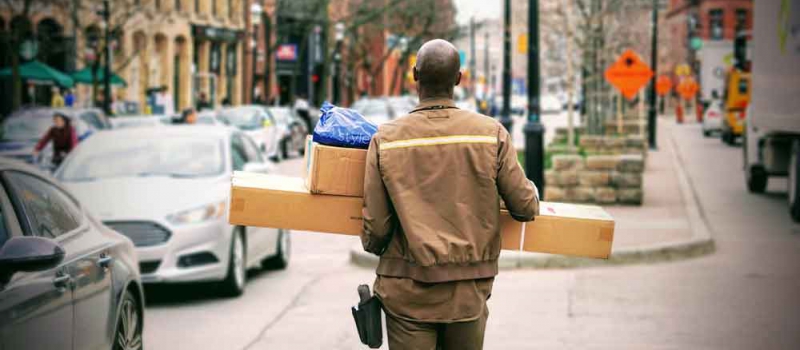 "Don't Game My Paycheck," Delivery Workers Say
Instacart "Shoppers" are after fair wages in yet another strike, asking for reinstatement of the company's previous pay structure. From November 3-5, the group aims to disrupt Instacart's platform by refusing to accept or fulfill customer orders. Drivers for many third-party platforms say they are being gamed with lower pay and less transparency about how their wages are calculated. Only time will tell how the market handles this economic imbalance. Read more here.
Costco's Bid For One-Hour Prescription Delivery
Costco has put itself in a prime position to compete with Amazon's PillPack service. The retailer is teaming up with Instacart to offer a one-hour prescription delivery. The service is currently being piloted in California and Washington. Costco members in those states can order their prescriptions via the Instacart app and have them sent out free if they spend over $35. The move might be signaling an initiative from Costco to ramp up it's eCommerce. Read more here.
Walmart's Secret Weapon Against Amazon?
Walmart's 41% increase in eCommerce sales was powered in part by it's online grocery division. Continued momentum in grocery is Walmart's way of playing offense against Amazon. Walmart's grocery strategy is clearly defined, whereas Amazon's seems a bit disorientated with its multitude of separate efforts. The company is in solid shape, with food as its primary fuel for success; that could be a model for smaller companies to learn from. Read more here.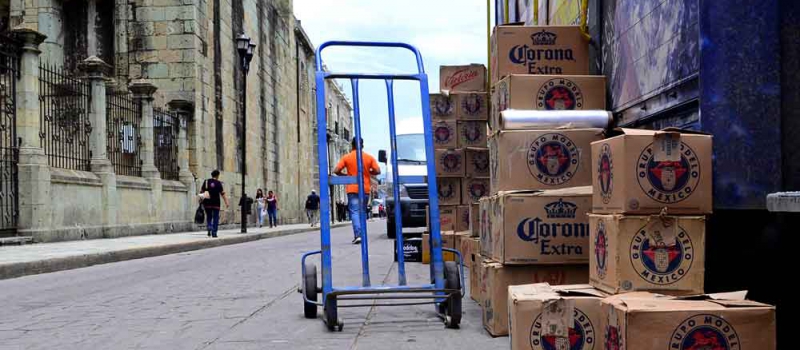 Grocers Heat Up eCommerce Battle for Alcohol Delivery
As wine become increasingly popular for Aldi, the discount grocer is launching beer and wine delivery nationwide through Instacart. Currently, nearly all Aldi stores in more than 10,000 ZIP codes offer Instacart delivery. Other retailers who have recently launched on-demand alcohol delivery include Walmart, BJ's, and Sam's Club. As on-demand delivery increases, more grocery retailers have been adding alcohol to their delivery selection as a competitive differentiator. Read more here.
How Target's Same-Day Delivery Cuts 90% Handling Costs
Target's same-day delivery services accounted for 80% of its massive acceleration in digital sales, up 31% during the latest quarter. Many retailers like walmart are still losing money online, but Target says it has found a way to slash costs and make money: delivering from its stores. When Target fulfills from one of its stores versus shipping from a distribution center, "about 40% of the cost goes away," said CEO Brian Cornell. And with the use of pick up at a store, curbside pickup or shipping via Shipt, "about 90% of the cost goes away." Read more here.
H-E-B's Favor Increases Benefits to Gig Workers
At the same time as California and other states are putting pressure on companies to better protect gig workers, H-E-B's delivery service division Favor is increasing benefits for its employees. Favor announced that its drivers will now automatically be provided with commercial automotive liability insurance coverage during every active delivery with Favor, at no cost to workers. Read more here.
To learn some news about Bringoz and how we can help fulfill your logistics needs, contact info@bringoz.com.
Take full control over your logistics operations.