Reading Time:
4
min

Bringoz October 2019 Roundup
T
he logistics and retail industries are constantly changing. A lot has happened over the past month. It can be a little overwhelming trying to keep track of everything. Luckily, we've been doing that for you. Here's a look at eight news stories from the past month to keep you up to date on what's happening in the retail and logistics industries.
Amazon Makes It's Inevitable Grocery Store Expansion
Amazon has signed more than a dozen leases for stores in the Los Angeles area, and seems to be advancing with plans to open a new brand of grocery stores. Amazon looks to appeal to the mass market, by creating a brand separate from Whole Foods. The company's plans dictate that it's looking to build an experiential retail concept under one roof. Read more here. 
Ford Will Launch AV Delivery & Ride Hail Service in 2021
Ford announced plans to launch a commercial autonomous vehicle service in Austin, Texas, starting in 2021. Ford plans to offer delivery and ride-hailing services in target markets including Austin, Washington, DC and Miami-Dade county. Ford's ambitious approach of launching in three cities may seem risky, however it may be exactly what's needed to stay ahead of the competition. Read more here.
DHL Unveils New Electric Delivery Van
DHL's StreetScooter subsidiary has unveiled a new version of its popular all-electric delivery van, and they announced that it is coming to the US and China. DHL, one of the largest logistics companies in the world, started its StreetScooter subsidiary to build electric vehicles for its own fleet. The company is now emerging as an important electric vehicle manufacturer. Read more here.
New York Revolts Against GrubHub
Restaurant owners say Grubhub's business model has forced dependency, cut into their profit margins, and cannibalized their customers. As a New York City Council investigates, the New York State Liquor Authority is considering a rule that would require third-party delivery apps to charge restaurants a flat fee or no more than 10% of the total order for their services, or else be listed as partners on the restaurants' liquor licenses. Read more here.
Walmart is Launching InHome, a Grocery Delivery Service
Walmart is launching a new service that will deliver groceries and put them away in your fridge. InHome grocery delivery is a membership program that is being rolled out for $19.95 a month. Shoppers must purchase a $49.95 smart door lock kit or smart garage door kit, which comes with free installation and one month of free unlimited grocery delivery, and they never have to step foot in a supermarket again. Read more here.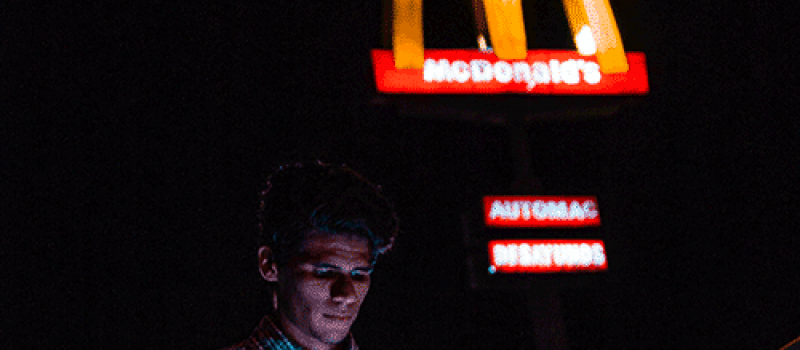 DoorDash & Other Food Delivery Services Creating Their Own Restaurants?
The three largest brands (DoorDash, Grubhub, and UberEats) have all expanded beyond simple delivery with virtual restaurants. The food delivery industry is reaching a turning point as restaurants complain of excessive fees, the economics are absent, and competition is fierce. These conditions that might cause delivery services to get their fingers into the food they're delivering. Virtual restaurants are a testament to such. Read more here.
Best Buy Takes on Amazon With Next-Day Delivery
Best Buy has modernized its supply chain, allowing 99% of its customers to get free next-day delivery on thousands of items through its website. The retailer has seven automated warehouses and three metro eCommerce centers. By shipping online orders from it's stores and distribution centers, Best Buy can offer faster deliveries just in time for the holiday season. Look out Amazon, your competitive edge is slowly deteriorating. Read more here.
McDonalds Wants to Predict Your Order
McDonalds is turning to artificial intelligence and machine learning to create the data centric internet shopping experience in brick-and-mortar stores. The company's machine learning technology could change how consumers decide what to eat, and more importantly—make them eat more. The food industry is becoming increasingly interested in implementing tech, a model that's been pioneered by Dominos. Read more here.
To learn some news about Bringoz and how we can help fulfill your logistics needs, contact info@bringoz.com.
Take full control over your logistics operations.