Reading Time:
5
min
Food Delivery Consolidation: Good For Now, But Not For Long
T
he restaurant industry is facing massive change because of the coronavirus outbreak. With dining rooms closed, restaurants have relied on delivery service now more than ever. The pandemic has created an unprecedented opportunity for third-party delivery providers, giving restaurants a much-needed source of revenue and quarantined customers a relatively safe source of food. 
During a March 2020 consumer survey, 41.7% of respondents stated that if confined to their homes during the coronavirus, they were likely to purchase restaurant food delivery online. As food delivery companies see a rise in demand, other companies have not been as fortunate, and have pivoted towards food delivery. For example, ridesharing companies are using the growing demand for food delivery to help offset ridership declines and potentially drive an additional long-term growth opportunity. Uber Eats cited 89% year-over-year gross bookings growth in April. 
Before It's Too Late, Consolidate
With the rise in demand for their service, combined with the dire situation COVID-19 has created for most of the population, platforms such as Uber Eats and GrubHub are facing increased scrutiny over restaurant fees that can range from 10% to 40% of gross transactions, according to restaurant owners. Lawmakers across the country have mandated capping these fees to the 10-15% range, which would likely put pressure on growth and margins. Lawmakers are also expected to continue to pass legislation limiting the use of contract workers, another obstacle to profitability as drivers receive more pay. To sustain their businesses, increase revenue, and grow in new markets, delivery service providers are turning to consolidation. 
This Monday, Uber agreed to buy on-demand food delivery company Postmates in a deal estimated to be worth $2.65 billion, just weeks after failing to acquire larger rival GrubHub, which sold to European food delivery service Just Eat Takeaway in early June. Uber said the Postmates deal will bolster its Uber Eats delivery unit, bringing in key markets like Los Angeles, Phoenix and Las Vegas and 10 million active customers. The deal comes after Uber faces significant losses in its ride-sharing business as consumers stay home to avoid potential exposure to the coronavirus. Uber said gross bookings revenue for its rides segment was down 80% in April from a year earlier, while gross bookings revenue in Eats was up over 50% during the period. 
While Uber looks to tap into a growing market, it is not alone. As mentioned, GrubHub sold to European food delivery service Just Eat Takeaway in early June and last summer, DoorDash bought Caviar. What the future holds remains to be seen, but as the coronavirus pandemic evolves, we may see more consolidation as third-party delivery companies look to compensate for the lack of revenue in certain sectors by expanding in others.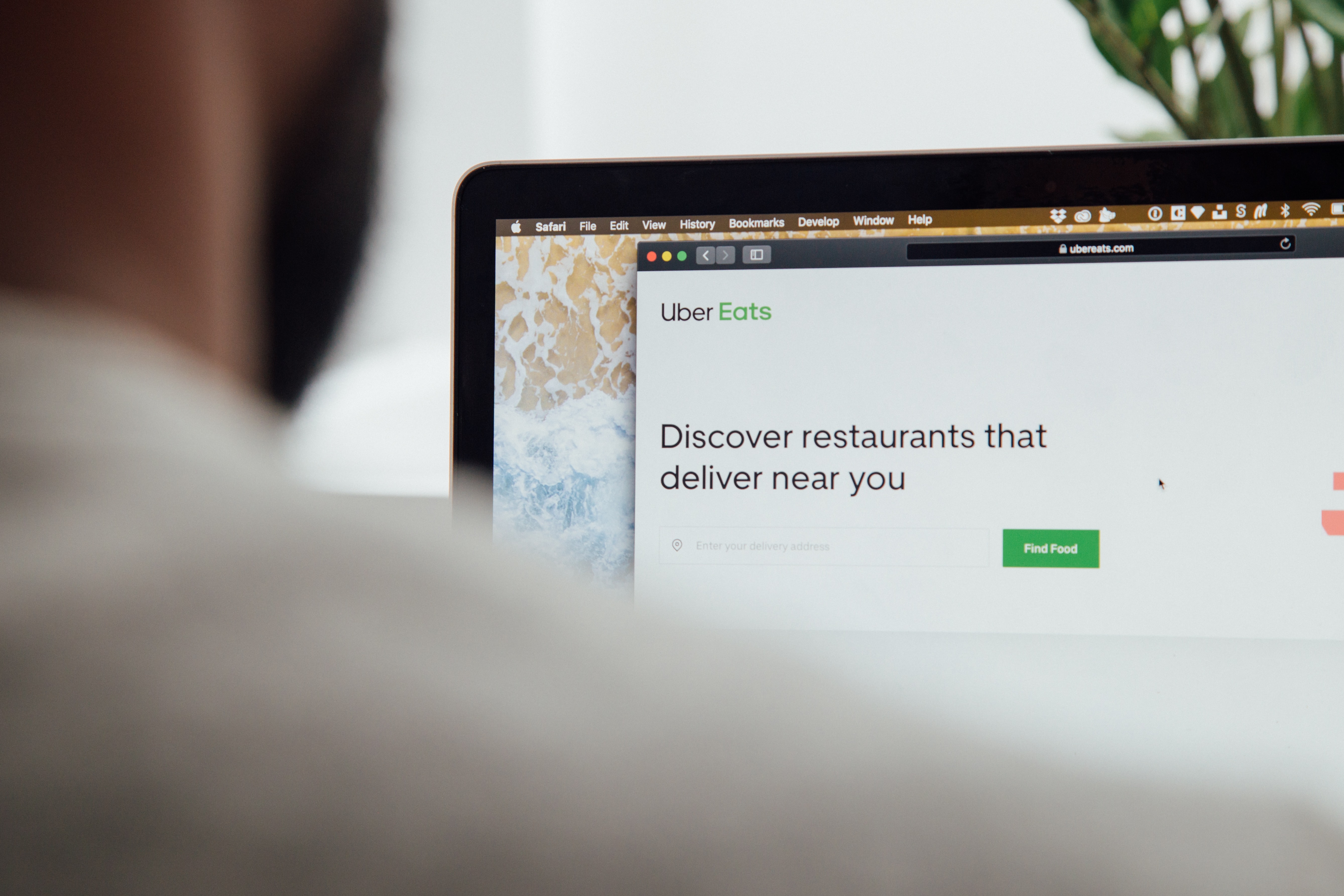 How Will This Affect Your Business?
While food delivery apps may be a lifeline for some restaurants and customers in these challenging times, in the long run they will do more harm than good. Many restaurants complain that relinquishing 20%-30% of their margins is shrinking profits. Some restaurants are already starting to push back against third-party delivery apps. They are starting to come to the realization that delivery apps destroy customer loyalty and ignore quality and value.
Additionally, the growing consolidation in the food delivery space means that while some companies will get bigger—others will disappear. Less options for outsourcing delivery will not only affect restaurants, but retailers and grocery stores as well. As delivery demands increase, and third-party delivery service options decrease, the select few that are left will establish a greater market position in the industry. They may claim that consolidating companies will help them be more efficient as  they can consolidate customer demand. However, they will have less competition in the delivery space and more control, at which point they can raise prices to a level where they will be profitable. 
In the future, retailers and customers can expect to pay even more in delivery fees, as the few delivery conglomerates monopolize the market and limit retailers' ability to sustain a profitable business. The unit economics for business will no longer be viable as the costs to maintain will outweigh profits. As delivery demands rise across different industries including restaurants, grocery stores, and alcohol retailers, businesses that take control over their last-mile delivery experience and limit dependence on third-party services, will thrive during these times of uncertainty.
What Can Retailers Do?
Keeping deliveries in-house will make you more efficient and give you more control over your business and its future. Unlike third-party delivery service providers, restaurant-employed delivery drivers are more familiar with the menu, the neighborhood, and frequent customers. They can deliver the high-quality customer service that will enhance customer satisfaction and increase loyalty. Investing in a delivery management software solution will allow you to customize your delivery service to meet your business' specific needs. Set your own prices, gain control over the delivery experience, and increase customer satisfaction with real-time insights into where your deliveries are and when they will arrive.
The restaurant delivery industry is consolidating as it faces growing consumer demand, regulatory obstacles, and a difficult financial landscape. While the industry is evolving (and shrinking), to ensure profitability in the long run, invest in technology solutions that will enable you to maintain control over your business and costs.
Take full control over your logistics operations.