Reading Time:
4
min
How Are On-Demand Food Delivery Services Expanding
E
ven though stores and restaurants are reopening, online shopping is here to stay. According to a recent retail survey, 86% of consumers will continue to shop online more after COVID-19. As retailers adapt to growing eCommerce demands, many are adopting delivery solutions. Consequently, on-demand food delivery companies have adapted as well. 
Over the past year, third-party food delivery services have expanded their offerings outside of food, providing more delivery services across new categories. From delivery services to physical footprints, more delivery options, and new acquisitions, here's a look at how on-demand delivery services are expanding their capabilities to grow their businesses and reach more customers.
From Delivery Service to Retailer
DoorDash launched a digital storefront last summer to sell household items, as well as other products you'd find at a convenience store. Called DashMart, the convenience stores bring both household goods and local restaurant favorites to people's doorsteps on-demand. DashMart has about 3,500 items per store on average. The company said the store offers a new distribution channel for merchants to reach customers online and it offers customers a new way to find their favorite restaurant brands online while getting their everyday essentials.
DoorDash also recently partnered with Bay Area restaurant brand Burma Superstar to open a brick-and-mortar eatery focused on pickup and delivery orders. This partnership to build a physical store is a first for the food delivery platform. DoorDash also partnered with Krazy Hog BBQ in Illinois to open a delivery-only store eight months after the restaurant had to close because of the coronavirus pandemic. This move is a part of the platform's mission to help local restaurants that have closed due to COVID-19 reopen for delivery.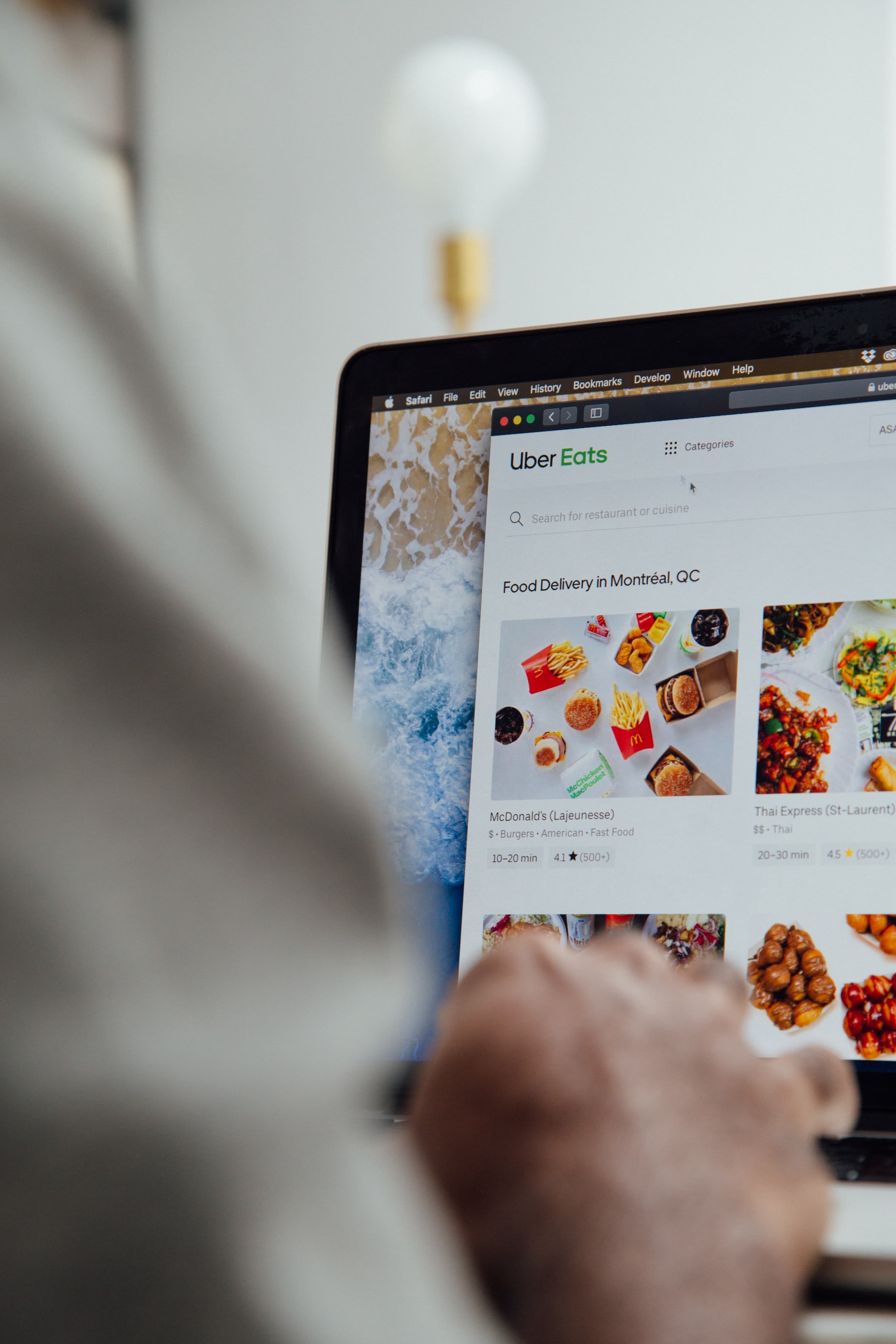 New Verticals
The coronavirus pandemic fueled a rise in mail-order and courier-based drug deliveries, as people avoided in-person trips to the pharmacy. Uber recently announced that pharmacies using prescription delivery service ScriptDrop will deliver medications to customers through Uber. Uber will be the default delivery service for ScriptDrop pharmacies in 37 states and will eventually expand to others. This is Uber's second entry into prescription delivery. It partnered with NimbleRx to deliver drugs in Seattle and Dallas in August 2020. Uber recently expanded its on-demand prescription delivery to New York City via the Uber Eats app. 
DoorDash and Instacart are reportedly planning to introduce credit cards for consumers. The online grocery sector grew 54% in 2020 in the U.S., according to eMarketer. This demand helped bolster Instacart's business. DoorDash went public in December following months of pandemic-driven growth for food delivery services. But, there's growing competition in the grocery delivery space, consumers are returning to stores, and they are warming up to indoor dining again. Expanding into the credit card industry could help these companies keep customers on their platforms and position them for greater growth after the pandemic. 
New Acquisitions
Third-party delivery companies are also acquiring or partnering with different technology and delivery solutions to bolster their presence, enhance their delivery management capabilities, and accelerate profitability. Uber recently announced plans to acquire alcohol eCommerce marketplace Drizly in a cash-and-stock deal valued at $1.1 billion. Once finalized, Drizly will become a wholly owned subsidiary of Uber, and its alcohol on-demand services will eventually be integrated into the Uber Eats mobile application. In November, Uber completed its acquisition of its on-demand food delivery competitor Postmates, solidifying Uber as the second-largest food delivery provider in the U.S. 
Now more than ever, people are looking for ways to shop safely and conveniently. On-demand food delivery companies have seen revenues soar amid the pandemic as more restaurants and consumers turn to delivery. However, the companies remain focused on increasing profitability in the delivery marketplace and have faced backlash from restaurants over high fees. Consequently, online food delivery platforms are eyeing other last mile delivery opportunities as their next growth driver, such as online groceries, medications, and alcohol, as well as enhancing their technology capabilities to manage the last mile efficiently.
For more information about how our delivery management solution can help you manage your delivery operations more efficiently, please contact info@bringoz.com. 
Take full control over your logistics operations.