Reading Time:
4
min
COVID-19's Impact on Food Delivery
T
he COVID-19 pandemic and subsequent lockdowns shut down restaurants and bars around the world, causing major revenue losses. With dine-in service banned or severely restricted in many parts of the U.S. over the past year, restaurants have increasingly turned to delivery services to stay afloat. Many have turned to third-parties or implemented their own delivery services in-house to keep up with consumer demand.
Delivery services were already gaining momentum before the pandemic. However, a transformation that was projected to take years happened within months. Here's a look at how the COVID-19 pandemic impacted food delivery.
Increasing Consumer Demand
With millions of people working from home and homeschooling, people have gotten much more used to ordering food and other products online and taking advantage of the convenience of delivery services. Working from home has risen to roughly 50% during the pandemic vs. 15% before, according to the U.S. Bureau of Labor Statistics, and is likely to remain elevated even post-pandemic. 
Many consumers remain cautious about indoor dining. According to a Cowen & Co. consumer survey, 52% of consumers said they would avoid restaurants and bars even after they fully reopen. As consumer habits have shifted, restaurants that implement their own delivery services or use third parties are better able to keep up with growing delivery demand and manage future business disruptions.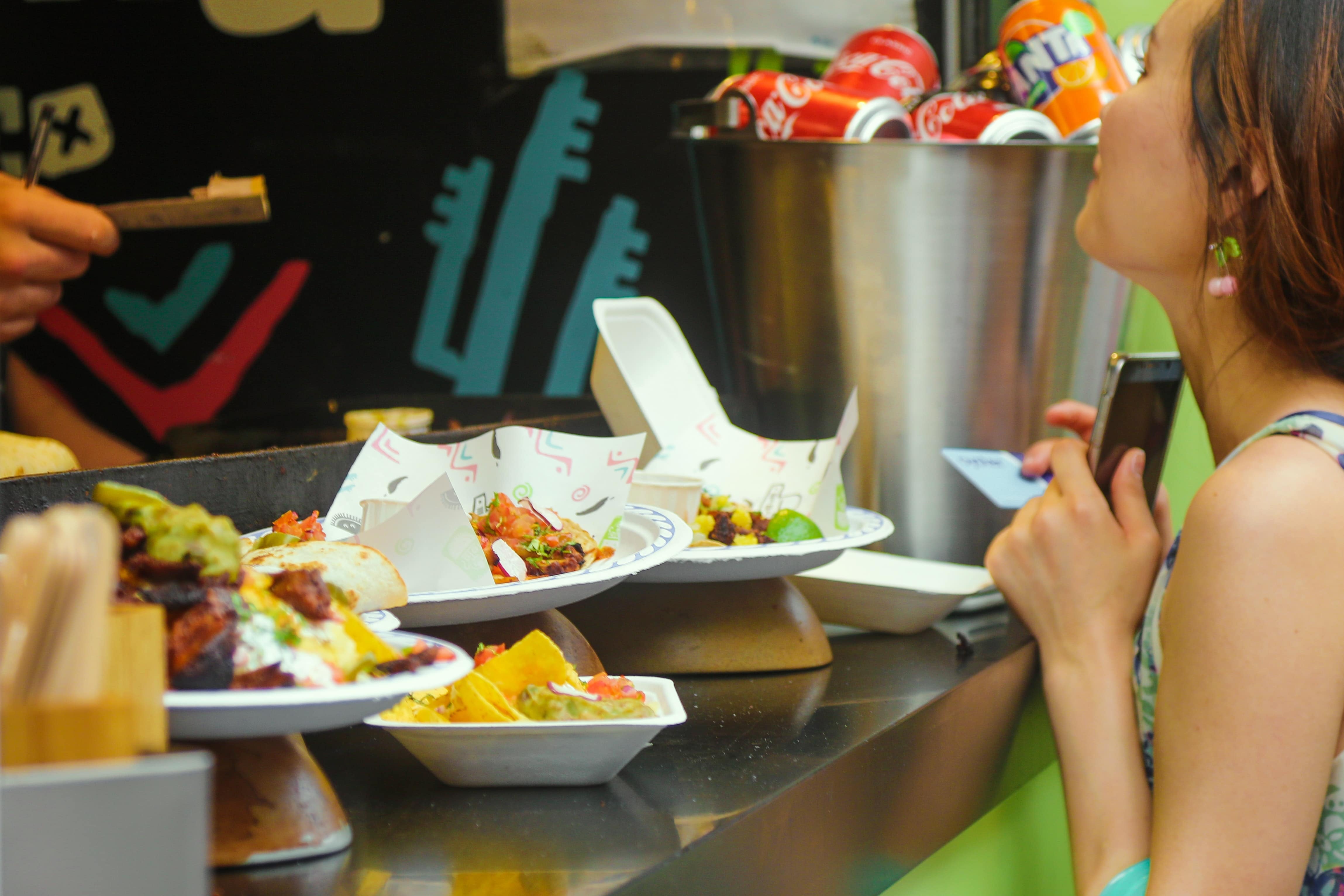 Food Delivery Surge Spurs Ghost Kitchens
The rise in online ordering and food delivery during the pandemic has prompted restaurant owners to implement new business models to deliver meals to customers. Ghost kitchens, or delivery-only restaurant facilities, were on the rise prior to COVID-19. Michael Schaefer, global lead for food and beverage at market research firm Euromonitor International, said global delivery sales more than doubled from 2014 to 2019, with big investors already investing in ghost kitchens before the pandemic.
Ghost kitchens have been gaining steam during the pandemic from the increasing demand in food delivery. Ghost kitchens can be urban warehouses containing multiple small kitchens leased by a restaurant or restaurant's subcontractor for delivery only. Sometimes restaurant companies launch a virtual brand as a trial, digital-only test run of a concept under consideration for a future brick-and-mortar restaurant location. A virtual restaurant concept can also be produced in an existing brick-and-mortar restaurant as an additional revenue stream. Even as brick-and-mortar restaurants have struggled with limitations on indoor dining during the pandemic, ghost kitchens have thrived as restaurants search for new ways to stay afloat.
Delivery Apps Growth
Delivery apps have become more important for both restaurants and their customers as more people order takeout during the COVID-19 pandemic. The pandemic triggered a significant rise in the number of people using online food delivery services. In 2020, over 45 million Americans used a food delivery app, which is a 25% increase from the previous year. Currently, there are 45.6 million people who use mobile food delivery apps. Food delivery is a safe and convenient option for consumers looking to minimize human interaction. By 2023, there are expected to be 53.9 million mobile food delivery app users, according to eMarketer estimates.
The four top food delivery apps, DoorDash, UberEats, GrubHub, and Postmates, earned about $5.5 billion in combined revenue from April through September 2020, more than twice as much as their combined $2.5 billion in revenue during the same period in 2019. In the short term, many restaurants have little choice but to rely on delivery apps. However, while delivery apps are seeing a surge in business, their costs remain too high to make any sustained profit. The other stakeholders involved, such as restaurants and drivers, are looking to either cap the fees the companies are allowed to charge or to get their fair share of the companies' revenues. 
Changing consumer habits have contributed to the growth of online ordering and food delivery. People are now accustomed to doing everything online, including ordering their food. Instead of going to the restaurant, customers are now placing their orders via restaurant apps, websites, and third-party delivery apps. The rise of digital technology adoption has transformed the food delivery process and reshaped the industry. This change has forced today's restaurants to rethink strategies to sustain their brands, differentiate their offerings, and enhance customer loyalty.  
For more information about how our delivery management solution can help you manage your delivery operations more efficiently, please contact info@bringoz.com. 
Take full control over your logistics operations.