Reading Time:
4
min
How Mobile Commerce is Changing the Holiday Shopping Landscape
T
he holiday shopping landscape has evolved significantly in recent years, and one of the driving forces behind this transformation is mobile commerce. Mobile commerce, often referred to as mCommerce, refers to the process of buying and selling products and services through mobile devices like smartphones and tablets. Shoppers are increasingly turning to their smartphones and tablets to shop for gifts, decorations, and more during the holiday season. 
Here's a look at how mobile commerce is changing the holiday shopping landscape, why it's becoming the go-to choice for consumers, and how retailers are adapting to its growth.
The Rise of Mobile Commerce
Sales via mobile devices are growing at twice the rate of sales via desktop devices. Mobile commerce sales will rise 13.8% in 2023 to $491.14 billion. Growth will accelerate next year when mCommerce sales will surpass $500 billion for the first time. In five years, almost half of all US online sales will be made via mobile devices, according to eMarketer forecasts. 
Mobile devices generated the majority of sales over the Cyber 5 period, the five days between Thanksgiving and Cyber Monday, last year for the first time, according to Adobe. Thanksgiving set a record with 55% of online sales from mobile. Adobe anticipates mobile spending will hit new records this holiday season as well. Over half (51.2%) of online spending will take place on mobile devices this holiday season, with mobile spending set to hit a record $113 billion.
Convenience and Accessibility
One of the primary reasons mobile commerce is rising is its time-saving convenience. Shoppers can browse, compare prices, and make purchases anytime, anywhere. Whether waiting in line, commuting, or relaxing at home, customers have all they need to find the perfect holiday gifts at their fingertips. Mobile applications frequently feature exclusive discounts, promotions, and personalized recommendations, enticing customers to shop on their smartphones. 
Digital coupons and discount codes are easily accessible on mobile devices. Shoppers can redeem these offers both online and in physical stores, making mobile commerce a versatile and cost-effective option for holiday savings. Mobile platforms can also make in-store shopping easier and faster. Product finders help customers navigate the store to locate their desired products. In addition, customers can obtain more information on a product or browse products online by scanning QR codes they find next to in-store products. 
Streamline Deliveries
Many retailers have recognized the potential of mobile devices and have invested in intuitive mobile apps and optimized mobile websites. They are expanding their mobile applications and adding additional features beyond shopping tools. Customers can now schedule automotive service appointments and schedule automatic deliveries directly from retailers' mobile applications.
Mobile apps can automate and streamline the delivery process. Walmart is introducing a new mobile subscription service that allows mobile app users to subscribe to thousands of everyday essential products for repeat purchases. The service, which has no fee, guarantees automatic scheduled delivery on a customer's preferred timeline, such as every two weeks or every two months.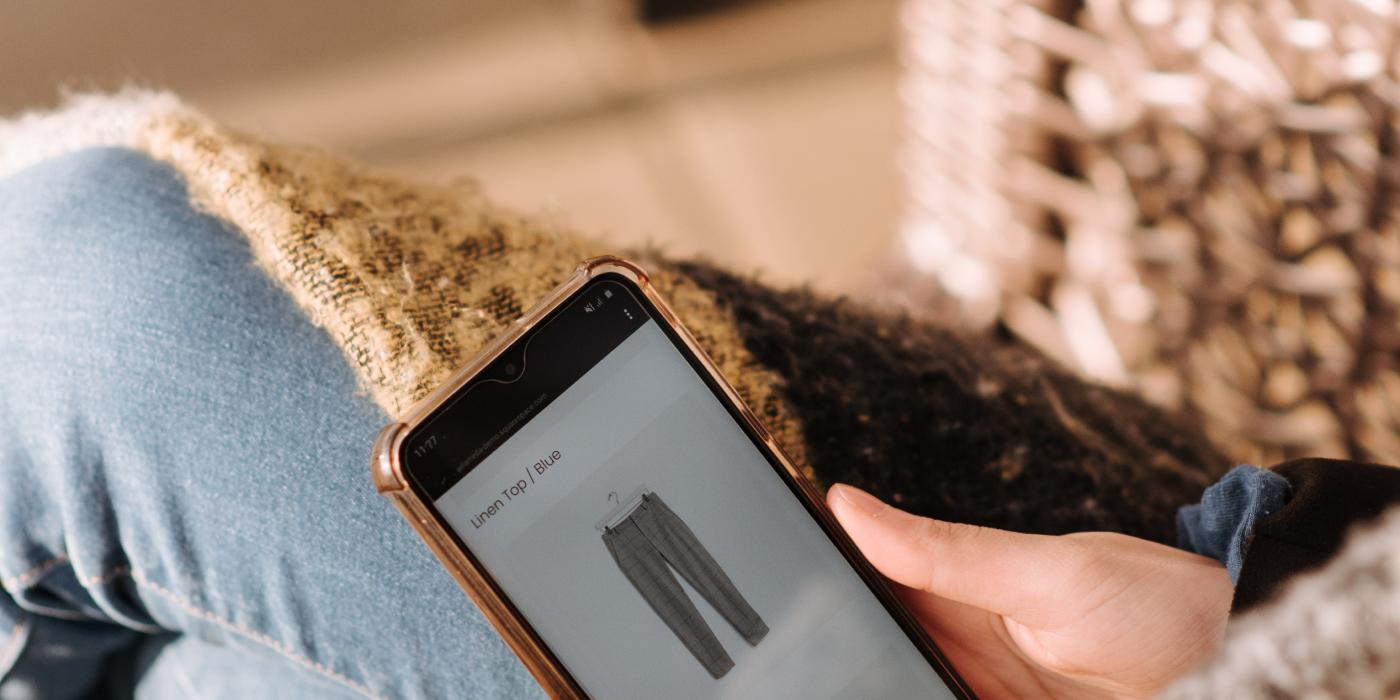 Mobile Shopping Events
Retailers often create exclusive mobile shopping events during the holidays, such as app-only Black Friday deals or Cyber Monday discounts. These events generate excitement and incentivize customers to download their mobile apps. They also keep customers engaged and encourage them to take advantage of holiday offers.
Best Buy launched a new promotional program called Best Buy Drops. The campaign provides special products and deals from a variety of categories. Each drop will only be available in limited quantities and exclusively through the Best Buy App. Multiple drops will occur nearly every week during the holiday season. Shoppers can receive push notifications for drops featuring selected items shortly before they go live. This real-time communication fosters a sense of urgency and excitement among consumers, driving immediate sales.
Mobile commerce is revolutionizing the holiday shopping experience, offering convenience, accessibility, and a variety of features that enhance the way customers shop during the holiday season. As retailers continue to invest in mobile platforms and technology, the trend of mobile commerce changing the holiday shopping landscape is only expected to grow. Embracing mobile shopping can help shoppers find the perfect gifts, decorations, and deals from the palm of their hand.
For more information about how our delivery management solution can help you manage your deliveries more efficiently this holiday season, please contact info@bringoz.com.
Take full control over your logistics operations.