Reading Time:
5
min

Wake Up Retailers, It's Time For An eCommerce Uprising
O
nline sales and home delivery of alcoholic beverages is about to experience explosive growth, as consumer preferences and the regulatory environment in the U.S. continue to shift. That could leave many retailers scratching their heads wondering what the future holds. Luckily, they have a benchmark for taking appropriate action as a plethora of retail industries have already faced the rising demand for timely convenience.
Consumers are less willing to go out of their way for purchases, and they expect things to be tailored to save them from wasting any of their valuable time — time that they'd rather spend on enjoyable experiences. Simply put, retailers are expected to mold the shopping experience to be accessible and burden free. 
Retailers Push Through Roadblocks For Alcohol Delivery
Alcohol retail will be no exception to this changing standard, in fact we would even make the bold statement that the industry might be more affected than its predecessors. It's hard to believe that the alcohol industry is only now beginning to see change, but as soon as you look into the surrounding legal regulations, it'll become quite clear what the hold up has been. State and local laws make it difficult for retailers, breweries, distilleries and wineries to sell via eCommerce, or deliver directly to consumers' doorsteps. Retailers often find themselves being allowed to sell on eCommerce but restricted from delivering, or vice versa.
The combination of eCommerce and delivery is fundamental to this ever-demanding era of consumers. Some companies managed to push through to market despite the various restrictions, but of course it's taken them quite a while. At the same time, various states have started loosening their laws to make it easier for alcohol retailers. The result is present day; a massive line up of major retailers looking to make a sprint to the finish line, where a market — expected to soon be worth $15 billion — will be up for grabs.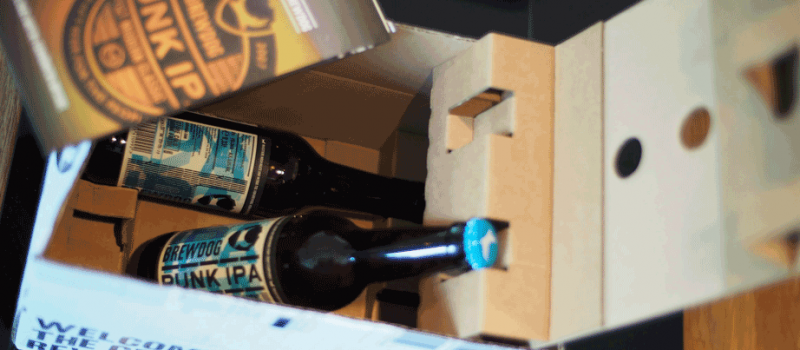 Multiple Grocers Enter the Growing Alcohol Delivery Market
There are multiple players that have their eyes on the prize, and if alcohol retailers want to reach the finish line, they'll have to be mindful of who they are up against. Online natural grocer Thrive Market recently boarded alcohol delivery, launching a collection of clean wines. While Kroger launched wine delivery in 14 states with a range of selections priced below $20. H-E-B started delivering alcohol throughout Texas via their on-demand delivery company Favor. And there's Target's Shipt, which delivers alcohol in a number of cities from Target and various other retailers. 
Amazon, the retail giant we all know and dearly admire, jumped into the game back in 2015. The company has since been trying to silently plant it's alcohol delivery in various states. Given it's enormity, the company is fully equipped to overcome any remaining legal obstacles, at least that's the impression they've given by operating a decoy liquor store to circumvent California license conditions. It seems as though Amazon is developing it's 2-hour "Prime" grocery delivery service, and simultaneously setting itself up to add alcohol to its grocery selection. Once the company has mastered the 2 hour delivery at a large scale, alcohol delivery will be a natural extension of the grocery service.
Instacart Will Allow Grocers to Stay Ahead of the Competition
And there's Instacart, the grocer's trojan horse. The company has struggled to provide alcohol delivery for some time; reports show Instacart testing alcohol delivery as early as 2012 in California, and encountering issues over liquor licenses. When the e-grocer officially began alcohol delivery on a limited basis in a handful of markets in 2014, they faced regulatory hurdles in the state of Washington and removed alcohol from its offerings as it worked through the issues. But the e-grocer pushed through, and has reached present day where they've announced the expansion of same-day alcohol delivery to reach 14 states. With more than one-third of Instacart's 300 retail partners now including alcohol in their grocery assortment on Instacart, the company poses a serious risk for purely alcohol retailers.
Instacart will allow grocers to get a head start in alcohol delivery, allowing them to build the foundation for alcohol delivery consumers, before alcohol retailers even get around to it. As the regulation around alcohol delivery starts to deteriorate, there will be newfound competition for traditional retailers. And Instacart could become one of the main challengers to the traditional alcohol-only retail model. Just take a look at Sam's Club who recently started working with Instacart to deliver alcohol. Grocers have the advantage of being a one-stop shop for customers, and Instacart lights a fire underneath this competitive advantage. And not to frighten you, but Rabobank predicts that online grocery could become the most important driver of alcohol sales in the coming years.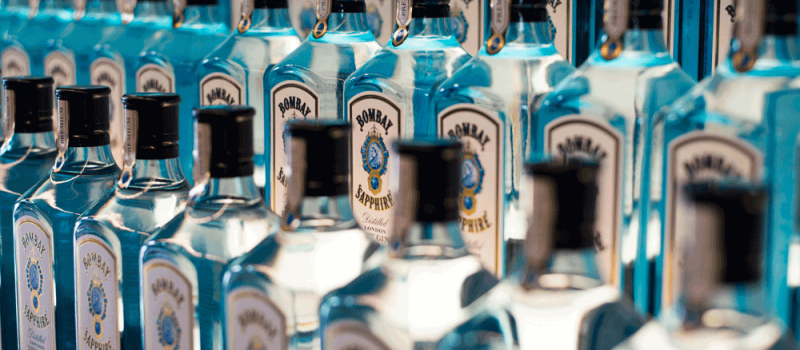 Retailers Use eCommerce Platforms to Increase Their Reach
Then there are companies that aim to help transition retailers to eCommerce, like Drizly the market leader in booze delivery, or Thirstie who recently raised $7 million in venture funding. Drizly, a leader in alcohol delivery sales with just over 19% market share, has been at the alcohol delivery game for a while. The platform has existed as a local marketplace for retailers, and has recently started making a push for delivery within the hour. Thirstie is a recently founded company that enables eCommerce for retailers. Both companies are great supplements that give retailers the opportunity  to compete with the likes of Amazon. Retailers have started using such platforms as a method of diversifying reach; as we have learned from our grocery counterparts, it's important to take advantage of such offerings, but all while being conscious of the negative effects of dependency.
Take full control over your logistics operations.