Reading Time:
4
min
What's In Store For the Future of Restaurants
R
estaurants are getting a sales bump from the latest round of stimulus money going to households. For the seven days ending March 27, spending on restaurants and bars was up 200% year-over-year, according to Bank of America card data. But, spending patterns from the first batch of stimulus checks earlier in the pandemic suggest the sales boost can fade quickly.
While things are a little different this time around as the vaccine rollout is progressing and indoor dining restrictions are lifted, many customers have gotten accustomed to some new habits, while others will be ready to return to their old ones. Only time will tell. Here's a look at how the restaurant industry could change and what that means for its future.
New Habits Have Emerged
Changes in consumer needs and habits will affect restaurant usage. Since eating out wasn't an option, many people got used to cooking at home and ordering deliveries over the past year. On average, people eat 21 times a week and the majority of those meals come from the grocery store. Everyone is a grocery customer, but prior to the coronavirus pandemic, less than 5% of groceries purchased in North America were bought online. The pandemic accelerated a long-term trend of grocery shopping moving online that was already well underway, and further deepened the relationships consumers have with the grocers they know.
Restaurants located in or near office complexes suffered as office occupancy reduced, and will continue to feel the negative impact. Customers heading back to offices may have now grown accustomed to coffee or breakfast at home and in the future may be working increasingly from home. Another critical factor that will impact the industry is the number of unemployed Americans. With their disposable income severely impacted, discretionary purchases from restaurants may be reduced as many turn to home cooking more, out of necessity.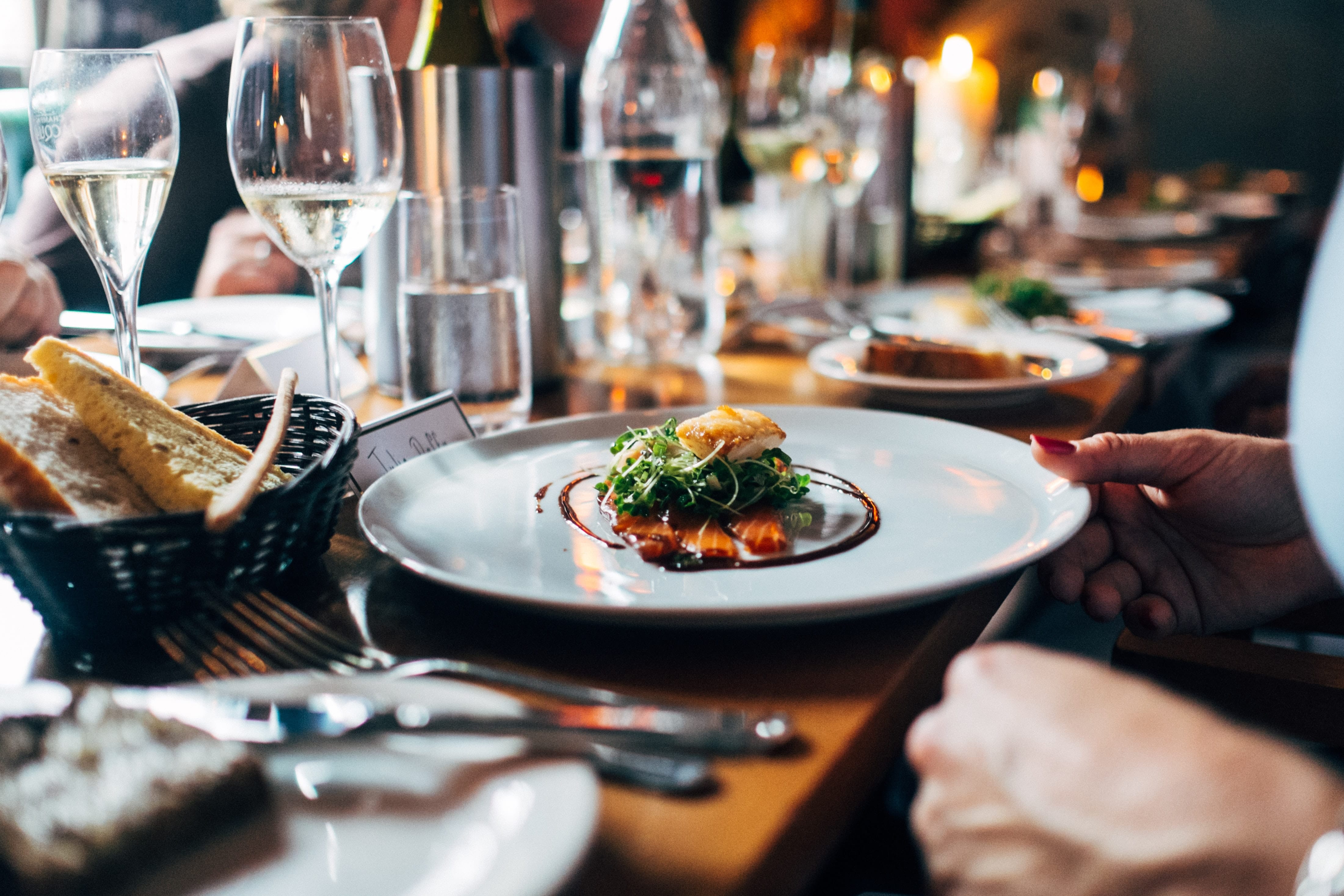 Third-Party Delivery Apps, Friend or Foe?
Since the pandemic hit, forcing Americans to stay home and restaurants across the country to limit capacity or close their doors entirely, restaurants have relied on delivery options to try to stay afloat. Restaurants that had the most success were those who were able to adapt quickly and innovate to offset the blow of limited operations. Many of them relied on DoorDash and other third-party delivery apps to reach their customers. But restaurants have struggled to cover costs while also paying high delivery fees. While the apps offer convenient services including processing sales, picking up and delivering food to customers, they also impose large commissions, typically 20%-30% of an order, on the restaurants, while also charging customers delivery fees.
Several dozen cities, counties and states have pushed back by capping commissions at 15% of the total cost of orders. However, DoorDash added supplemental local fees in 57 of the 68 locations that have fee caps, according to NBC News. In the second quarter of 2020, DoorDash made its first profit ever, $32 million, and it went public in December. But the company remains billions of dollars in debt. In the future, the fees necessary for third-party delivery services to be profitable may be too high for restaurants and consumers to continue using these companies' services long-term.
Restaurants Adapt With Their Own Solutions
Restaurants are coming up with alternatives to help complement the big players, like perks for customers who order directly and adopting technology solutions to manage their own delivery operations. Although states are allowing restaurants to reopen at limited capacities for indoor dining, if restaurants don't adopt some type of technology, such as online ordering and delivery, or get creative with new revenue streams, they may not survive. 
The change and introduction of new business models continue to reshape the restaurant industry. New technologies and services are being introduced including ghost kitchens, restaurant apps, curbside pickup, and delivery solutions. As more solutions and features are being introduced, restaurants need to become more creative in their choice of services and what they offer their customers in order to succeed in the future.
The restaurant industry was hit hard over the past year. Looking ahead, some customers may prefer staying in, while others look forward to returning to their favorite restaurants. Restaurants that continue to adapt and evolve will be better prepared to handle whatever the future holds.
For more information about how our delivery management solution can help you manage your delivery operations more efficiently, please contact info@bringoz.com. 
Take full control over your logistics operations.