Reading Time:
3
min
3 Advantages to Parcel Consolidation
P
arcel consolidation is a process in which several small delivery orders that are all being sent to the same area are consolidated in a single delivery vehicle. During the consolidation process, orders can also be brought to a consolidation center. After they arrive, they are sorted and combined into full truckloads to be delivered to distribution centers, fulfillment centers or retailers.
Parcel deliveries are increasing with the growth of eCommerce. Total parcel volume across 13 major markets reached 159 billion in 2021, up 21% from 131 billion in 2020. Global parcel volume will most likely reach 256 billion by 2027, according to Pitney Bowes. Businesses are implementing new strategies and technologies to manage increasing parcel volume and expedite deliveries. Consolidating deliveries is an important strategy as it can help companies optimize routes more effectively and minimize the number of vehicles on the road.
As consumers increasingly turn to eCommerce for their shopping needs, they expect a seamless and speedy delivery experience. Here's a deeper look at how consolidation can improve last-mile delivery operations and enable companies to meet consumer expectations.
Lower Costs
Last-mile delivery is notoriously expensive, accounting for 53% of a company's total logistics costs. High gas prices are driving up delivery costs even further. Increasing the number of drivers and vehicles on the road to accommodate parcel delivery growth can also increase costs and lead to half-filled delivery trucks driving around the same neighborhood.
Businesses are increasingly turning to parcel consolidation to lower last-mile delivery costs. The U.S. Postal Service plans to consolidate around 21% of its delivery units into large-scale sorting and delivery centers across the country, as the agency pursues reduced transportation costs and streamlined operations. Consolidating units is part of the Postal Service's 10-year plan to reach financial sustainability.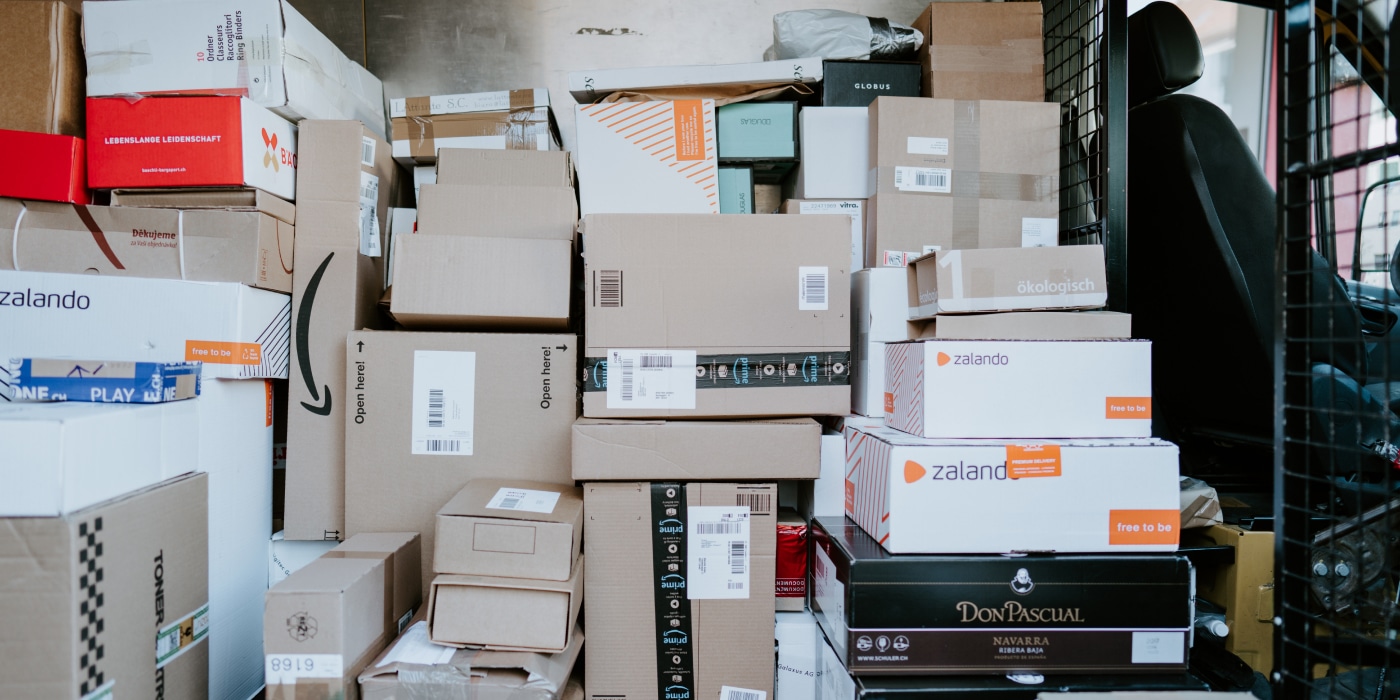 Increase Efficiency
Due to the rise of online shopping, delivery routes often overlap and multiple vehicles make stops in the same area leading to congested roads and slower delivery service. Retailers and logistics companies are consolidating their delivery networks to maximize their resources and create a more efficient and collaborative delivery operation. 
FedEx is consolidating portions of its delivery network to better optimize the resources of FedEx Express, Ground and Freight, and promote more collaboration between the shipping segments. Rather than duplicate last-mile delivery routes across different parcel networks, FedEx can transfer packages between networks, improve route density and remove redundant routes. By fiscal year 2027, FedEx expects to operate 100 fewer stations, eliminate more than 10% of pickup and delivery routes overall and reduce millions of linehaul miles driven. 
Maximize Delivery Performance
Unpredictable disruptions at each stage of a delivery's journey increases the likelihood of delays. Multiple pickups and dropoffs increase the risk of a package ending up lost or damaged. However, consolidation alleviates this by incorporating more full truckloads, which removes the burden of managing multiple stops.
Consolidating deliveries means that companies will utilize fewer vehicles, decreasing the odds of deliveries being mishandled. Because packages are handled less, there is a lower risk of something going missing or being delivered to the wrong place. There's also less of a chance of delivery delays. This all adds up to faster delivery service and happy customers.
As parcel volume increases, companies are seeking cost-efficient and innovative ways to deliver their products. Consolidating deliveries presents many benefits to both shippers and consumers as it can increase delivery speed and efficiency along the crowded last mile.
For more information about how our delivery management solution can help you manage your delivery operations more efficiently, please contact info@bringoz.com. 
Take full control over your logistics operations.