Reading Time:
4
min
5 Tools To Make Deliveries Faster and More Efficient
E
ven though customers are returning to stores, parcel volumes remain on the rise. Pitney Bowes found that U.S. parcel volume grew 6% in 2021 over 2020, reaching 21.5 billion parcels shipped. Parcel volume growth is expected to grow between 5% and 10% annually from 2022 through 2027. Total volumes could reach as much as 40 billion parcels annually by 2027, according to Pitney Bowes forecasts.
However, driver shortages, rising fuel costs and delivery demand have put shippers in a tough spot, wreaking havoc on their bottom lines. To control the rising costs of last-mile delivery, shippers are looking for new ways to increase efficiency. Modernizing delivery management allows customers to get what they need faster and creates benefits for everyone including shippers, carriers, and customers. 
Delivery management technology provides businesses with the capabilities they need to manage a fast, reliable, and efficient delivery operation, while lowering operational expenses. Here's a look at five tools companies need in their delivery management toolbox.
One Source of Truth
Using multiple systems to complete deliveries can be time-consuming, inefficient, and expensive. Considering last-minute delivery changes or unexpected disruptions, it's important to keep critical information available. Information silos often lead to delays and complicate tasks such as customer support and driver management, creating operational inefficiencies that cost time and money. 
A delivery management system enables data from multiple sources to be consolidated in one centralized location. It includes information on stakeholders throughout the delivery process, enabling effective real-time management of all delivery tasks. It also enables all stakeholders to work together toward common goals, identify delivery issues in real-time, and gain better insight into the factors impacting delivery costs and service.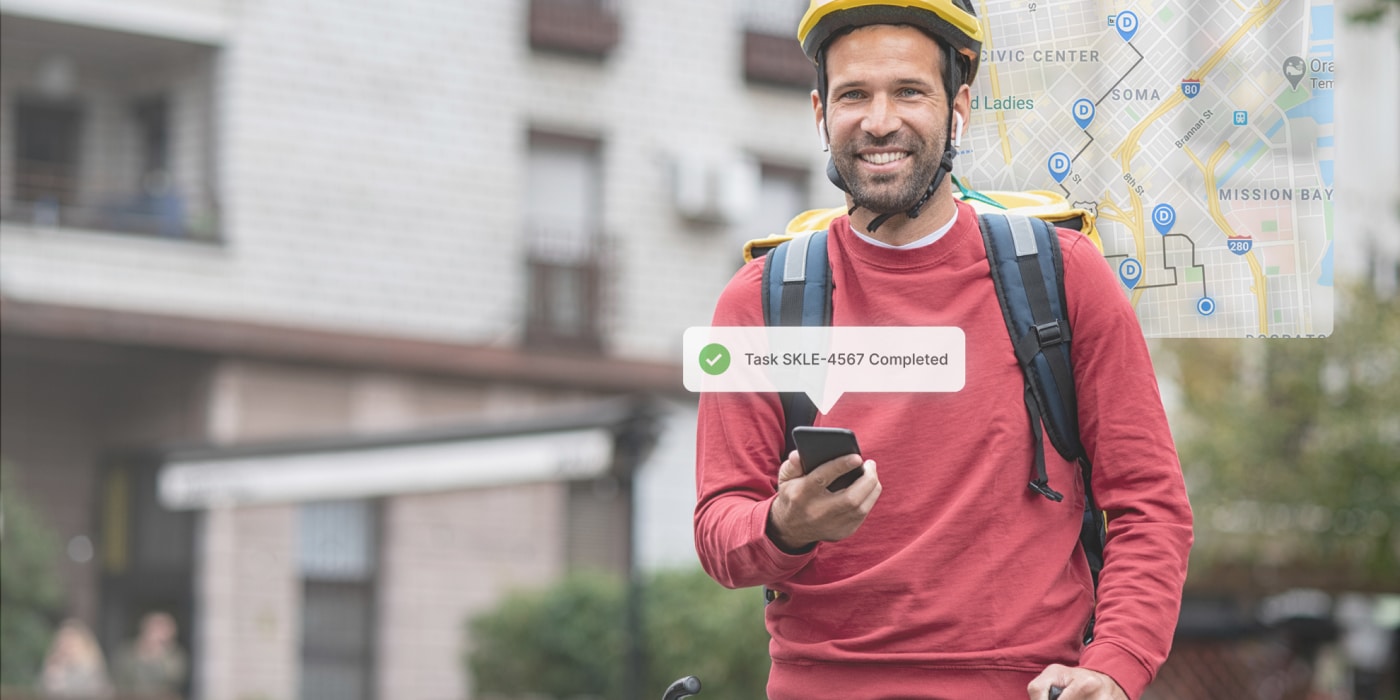 Real-Time Visibility
Real-time visibility gives businesses the ability to quickly adapt to delivery delays or unforeseen challenges, reducing inefficiencies and ensuring timely delivery service. Managers, dispatchers, and drivers receive real-time information that helps them better manage their tasks and maintain a seamless delivery operation. The entire delivery network can move faster and more effectively as all real-time information is updated directly to the delivery management platform.
Real-time tracking and notifications can also dramatically improve the customer experience. If shippers maintain high levels of communication with customers through real-time updates, they can reduce the chance of a missed delivery, spoiled products or extra trips. GPS tracking can help fleets drive efficiency and complete more jobs per day, with 62% of GPS tracking users reporting a positive impact on their bottom line, according to a Verizon survey.
Flexibility
Companies have different demands depending on the time and day. They need a delivery management solution that can adjust to real-time constraints and scale as their business grows. An elastic logistics infrastructure helps companies easily build their own diverse fleet using in-house drivers, third parties, independent contractors, or a combination of resources enabling flexible real-time resource and vehicle allocation. 
As demands vary, companies can easily adapt their delivery operations by increasing or decreasing their delivery capabilities, and sharing assets between different delivery locations. Maintaining a flexible delivery network gives businesses the ability to meet all of their daily needs and maximize resources, while minimizing costs and delays.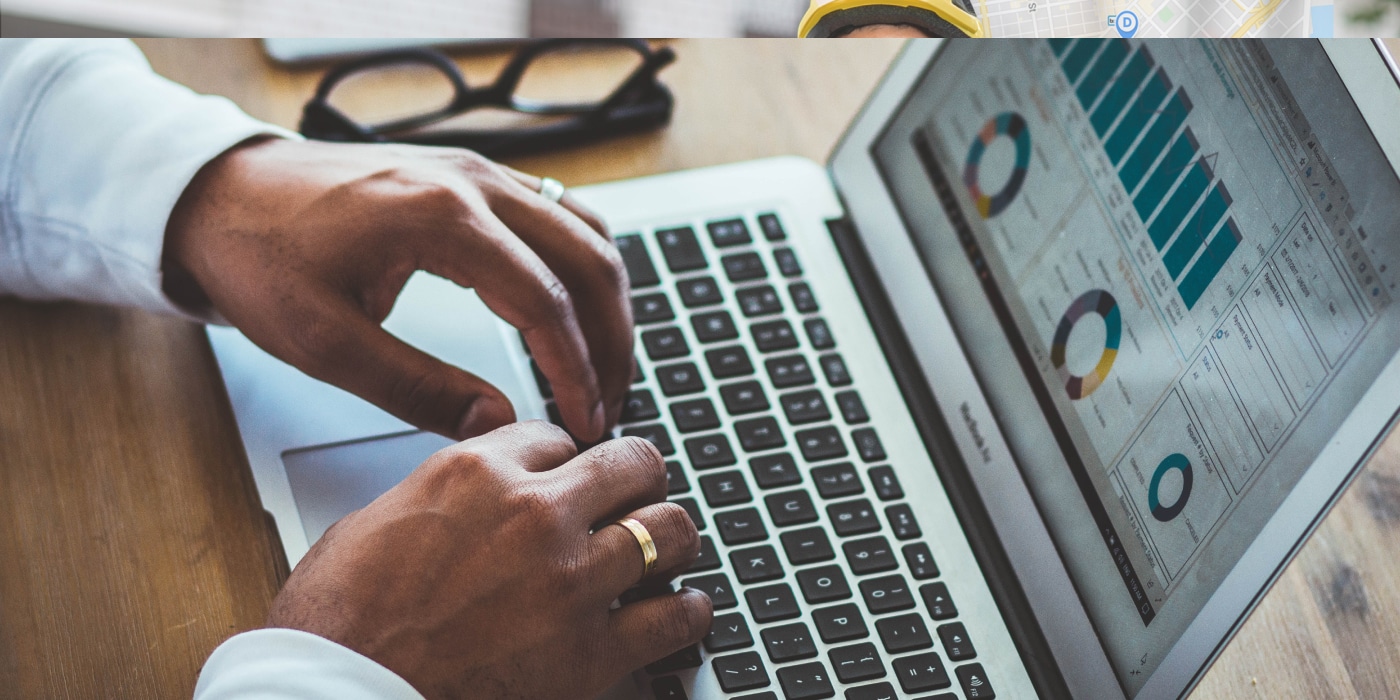 Advanced Route Optimization
The need for accuracy and speed in last-mile delivery is crucial as businesses adapt to increasing customer expectations. Outdated, manual tools don't provide the capabilities for optimizing delivery routes according to real-time constraints such as traffic or vehicle limitations. Deliveries may end up in the wrong place at the wrong time, leading to late deliveries, disappointed customers and higher delivery costs. Delivery management systems can provide advanced constraint-based automation enabling better route and resource optimization. 
Reports
Collecting and analyzing delivery data is critical to Identify the strengths and weaknesses of a delivery operation. Reporting capabilities allow businesses to analyze various aspects of a delivery operation including delivery times, driver on-time performance, and planned vs. actual service times. Data can be used for various analytical purposes and help businesses pinpoint inefficiencies and develop strategies to better optimize their workforce and resources.
As more companies launch or expand their delivery services, optimizing for cost, efficiency and reliability will become even more essential. A robust delivery management system can provide the digital capabilities companies need to significantly reduce delivery timeframes, improve the customer experience, and unlock greater efficiency and profitability.
For more information about how our delivery management solution can help you manage your delivery operations more efficiently, please contact info@bringoz.com. 
Take full control over your logistics operations.