Reading Time:
4
min
3 Grocery Trends to Expect in 2023
T
he U.S. online grocery market finished December with $9.1 billion in total sales, up 2.4% compared to a year ago, and only 2% lower than the record high of $9.3 billion last seen in Q1 of 2021, according to survey data from Brick Meets Click and Mercatus. During December, Order Pickup benefited from the uptick in households shopping online, with almost 5% more monthly active users picking that method for online fulfillment. Delivery saw a slight increase in monthly active users.
To maintain the strong customer base and stand out in 2023, grocers are improving their fulfillment and delivery processes to accommodate increasing customer demand, and transforming their stores to entice customers to stay longer. The lingering impact of inflation will impact where consumers spend their money, and grocers are implementing new solutions and technologies to differentiate themselves and offer consumers an enjoyable experience.
This year, retailers, from mass merchants to regional grocers alike, will invest in their online and physical retail channels, as they aim to attract more consumers and increase profitability. Here's a look at three grocery trends to expect in 2023.
Digital Grocery Expected to Grow
According to a new survey from Incisiv and Wynshop, overall grocery spending is expected to increase between 3-7% in 2023, as compared with 2022. This increase will include growth in online grocery shopping, as 87% of consumers expect to use digital channels for at least some of their grocery needs. Retailers are implementing digital tools to enhance the customer experience and provide customers with convenient tools to get their shopping done seamlessly.
Grocery retailers are providing shoppers with eCommerce and mobile shopping applications including access to advanced features such as cart building and checkout, personalization, loyalty and rewards, to create and maintain a better shopping experience. Technology can bring mass retailers and  regional grocers alike omnichannel profitability as well as giving them more control over their customers' online experiences.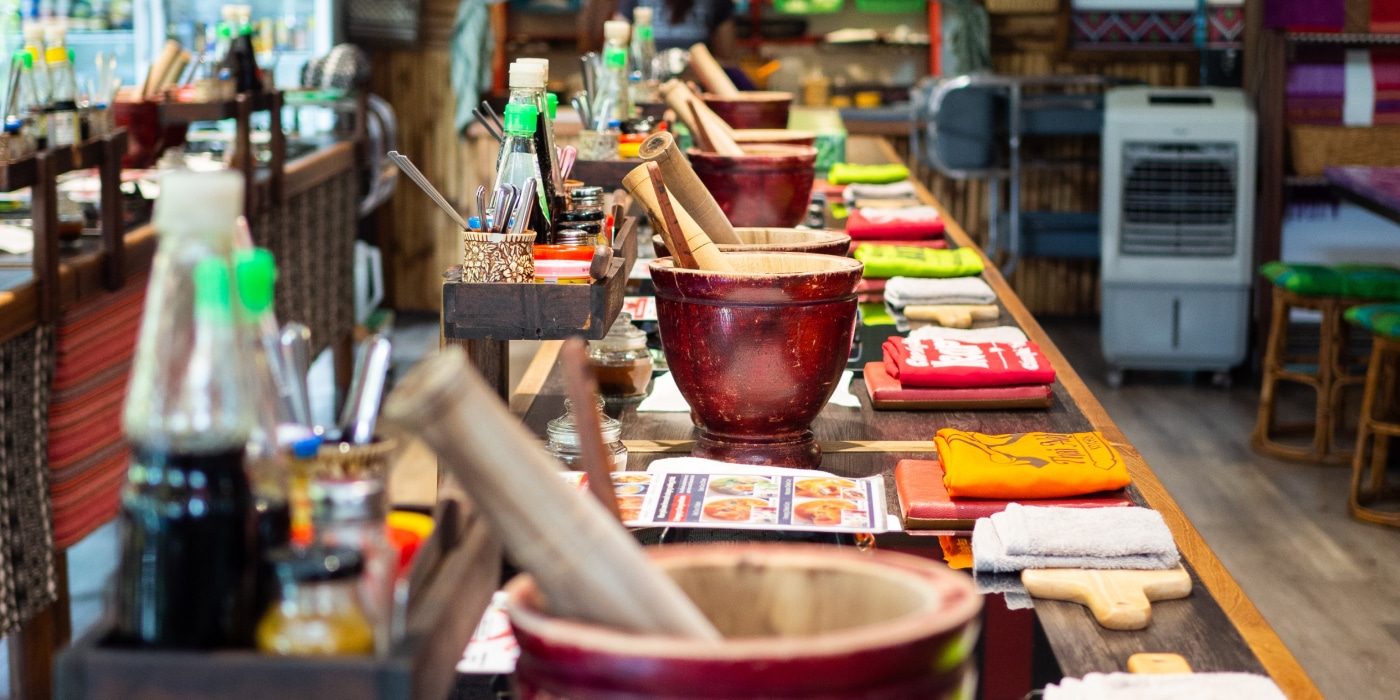 Elevated In-Store Experiences
The return of in-store shopping has prompted grocers to refocus on updating their stores. The grocery store isn't just a place to shop anymore. Some grocers are dedicating spaces in their stores for shoppers to gather and socialize. Grocers have unveiled new concepts to attract shoppers including bars, coffee shops, and restaurants. Grocers are also utilizing their stores to host events, such as seminars, cooking demonstrations, and classes. 
Hy-Vee, Kroger, and H-E-B are among the grocers adding restaurant brands to their in-store offerings. Last week, Hy-Vee said it would focus on opening Wahlburgers restaurant locations inside its stores exclusively. Kroger has been rapidly rolling out Mix Food Halls, operated by Kitchen United, in its stores, featuring several well-known restaurant brands. 
Offering more than essential grocery items encourages customers to stay in the store longer and potentially gives retailers more share of consumers' dollars. 
Greater Fulfillment Efficiency
The big challenge for grocers in 2023 is to improve their fulfillment capabilities in order to keep up with customer demand. More than three-quarters (77%) of surveyed digital grocers ranked "improving fulfillment efficiency" as the top priority for this year, according to research from Incisiv and Wynshop. This year, more grocers will invest in or expand the use of automated solutions to increase fulfillment and delivery speed, operate more efficiently, and adopt more flexible and scalable fulfillment processes.
Some grocers are partnering with third-party delivery service providers to provide their customers with fast delivery service. Others are implementing new technologies and building delivery capabilities in-house with their own fleets. Walmart is expanding its Associate-to-Driver training program, offering employees at over 400 stores, distribution centers and other locations a chance to earn six figures driving trucks for its private fleet. 
Grocers are modernizing their stores online and offline to reach a growing omnichannel consumer base. Implementing new technologies and innovative solutions to make grocery shopping as convenient and enjoyable as possible will go a long way to helping retailers maximize profits, keep shoppers loyal, and drive sales.
For more information about how our delivery management solution can help you manage your delivery and fulfillment operations more efficiently, please contact info@bringoz.com. 
Take full control over your logistics operations.