Reading Time:
3
min
3 Keys to Driving B2B Automotive Aftermarket Sales
L
imited inventory and high prices have led more customers to purchase used cars or hold onto the cars they already own instead of replacing them. Consumers are increasingly turning to auto mechanics and technicians to keep their vehicles running longer. More auto repairs are being done by professionals than do-it-yourselfers, according to Advance Auto Parts. 
The company's recent survey of professional customers found that their top three needs are product availability, ease of doing business, and speed of delivery. Digital channels are quickly transforming the way B2B customers shop for automotive aftermarket products, creating new opportunities to engage with consumers in both online and brick-and-mortar channels.
As auto manufacturers, suppliers, distributors, and retailers work to meet growing demand in the automotive aftermarket industry, they're also implementing new technology. Here's a look at how companies are meeting B2B customers' needs and driving sales.
New Sources of Inventory
Many customers rely on their vehicles as their only form of transportation. When they take their cars to the repair shop, they often need their vehicles fixed as quickly as possible, making product availability critical. As auto parts buyers rely more on the internet to find and purchase products, sellers like Shockwarehouse have upgraded their eCommerce sites. 
The company has been seeing growth in B2B sales, especially since the pandemic hit. Consumers are dining out less and spending less on entertainment, and the money people are saving is being put back into their vehicles. As a result, auto repair and body shops are turning to eCommerce websites like Shockwarehouse for inventory. Utilizing new sources of inventory will ensure repair shops and automotive service providers get the right products when they need them most.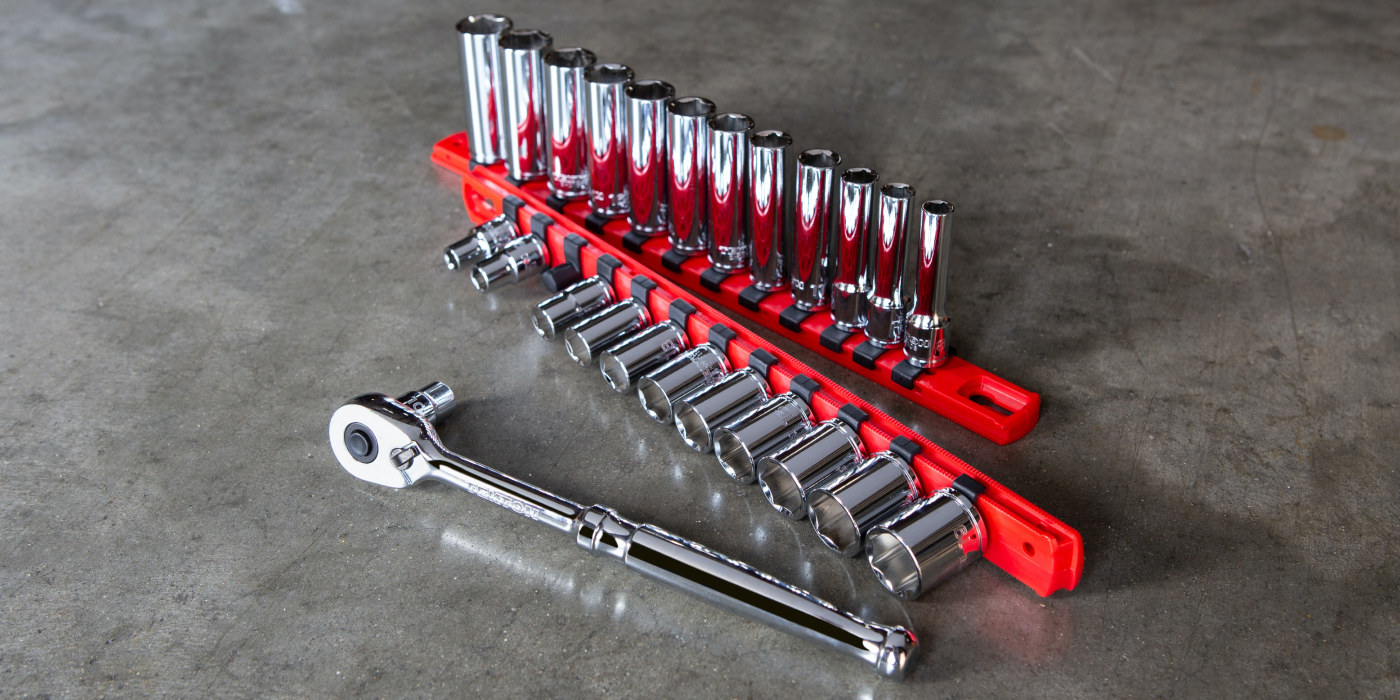 Omnichannel Offering
Since the pandemic hit, many automotive repair and body shops have become understaffed, like many other businesses, which has pushed them to order more online for convenience. B2B customers have become less reliant on placing orders by phone or in person and more accustomed to ordering online. With the growth of eCommerce, automotive suppliers and distributors face pressure to transform their businesses.
Companies from Amazon to Walmart have set the bar high, providing extensive product information online, an easy ordering process, and omnichannel fulfillment. B2B customers in the automotive aftermarket industry expect B2C-quality online buying experiences. Convenient and easy-to-use eCommerce interfaces can help auto suppliers and distributors minimize friction in the buying process, expand their reach, and increase sales. 
Speedy Delivery
Although manufacturers, retailers, and distributors put thousands of car parts within reach of repair shops, it sometimes can be difficult to get a specific part delivered in time to complete a repair quickly. When a part can't arrive quickly enough, the vehicle has to stay overnight. The shop can't free up that space for a new customer and the vehicle owner has to wait another day for their vehicle to be fixed, leading to frustrated shop owners and customers.
Providing fast, convenient, and reliable delivery is key for companies to reduce stress and increase sales. Implementing technology solutions can help companies manage deliveries efficiently and reduce delivery times. Delivery management solutions provide features including real-time route optimization, delivery tracking, and proof of delivery. These tools help minimize delivery delays, increase visibility, and enhance the customer experience.
As demand for auto parts increases, implementing digital solutions can help automotive aftermarket players run their businesses more efficiently, elevate the buying experience, and increase customer satisfaction. 
For more information about how our delivery management solution can help you manage your delivery operations more efficiently, please contact info@bringoz.com. 
Take full control over your logistics operations.