Reading Time:
4
min
3 Keys to Optimizing Fulfillment
O
mnichannel fulfillment offerings have gained significant ground in a short period of time. In 2018, just 20 to 60% of retailers offered buy online pickup in-store, reserve in store, ship to store, ship from store, mobile app purchasing and delivery to home. In 2020, 80 to 90% of retailers offered all of these options, according to data from Accenture. Optimizing fulfillment can enable retailers to work more productively and better serve their customers.

The rise of eCommerce has heightened the importance of effective fulfillment infrastructure and the need for convenient fulfillment options to meet increasing consumer demand. According to a consumer survey from commerce automation platform Linnworks, 84% of consumers expect retailers to keep services like BOPIS and curbside pick-up operational long-term. 
Here's a look at three ways retailers can optimize their fulfillment operations to increase productivity, meet consumer expectations, and offer a fast and efficient omnichannel fulfillment experience.
Maximize Your Space
As eCommerce sales continue to grow, so will the need for more space. In Q3 of 2021, 448.9 million sq. ft. of space was under construction, which sets a record. This number does reflect projects that were not completed due to the pandemic, according to CBRE. Demand will continue this year as availability will remain tight. Lack of available space in highly populated areas and labor shortages will lead many retailers to outsource functions to third-party logistics companies as well as utilize their existing physical infrastructure.
Retailers worldwide are getting creative and optimizing the space they already have to fulfill online orders. They could dedicate as much as a third of their space, once used for in-person shopping, to fulfilling online orders in coming years, according to research from Edge by Ascential. Retailers are increasingly adapting their stores to accommodate growing omnichannel fulfillment needs. Leveraging the assets they already have will help companies maximize their resources, reduce costs, and meet consumer demand.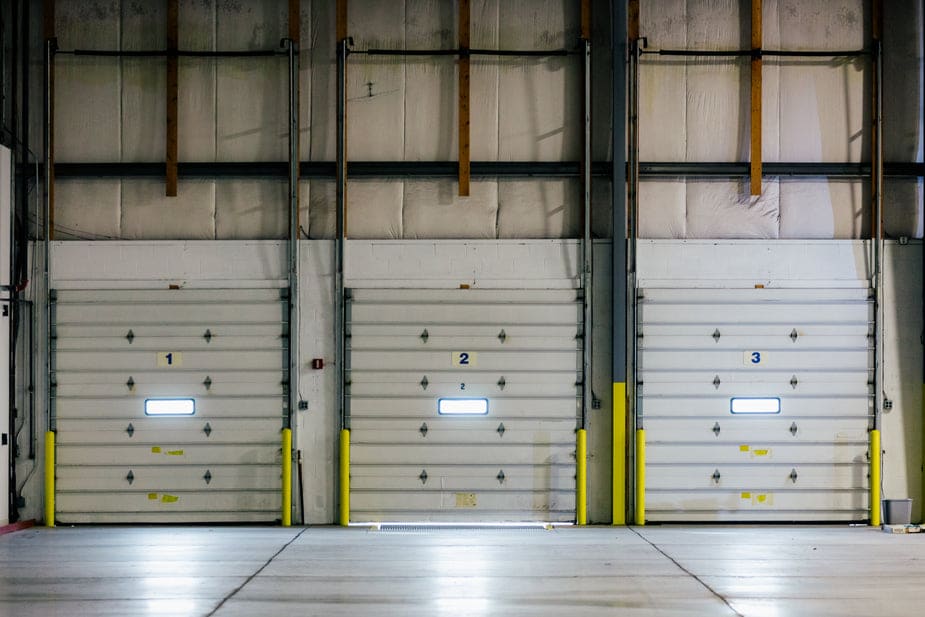 Embrace Fulfillment Automation
While some retailers rely heavily on stores for online order fulfillment, larger retailers are embracing automation. Warehousing logistics and material handling are two areas where automation plays a crucial role in a company's ability to adapt to changing needs. The global warehouse robotics market has grown alongside online sales. In 2016, it was valued at $2.28 billion and is now expected to grow at a compound annual growth rate of 11.8% between 2017 and 2022, reaching $6 billion this year, according to a Digital Commerce 360 report.
Investments in eCommerce warehouse automation help move products quickly. Orders need to be picked quickly when received, making picking technologies crucial to meet tight deadlines. Autonomous mobile robots can achieve two or three times more productivity than traditional manual cart picking. They generally have a shorter lead time for implementation than traditional mechanical conveyor or sortation-based solutions. They're also more scalable, so retailers can start small and adjust as needed. 
Manage Fulfillment Efficiently
Robust software is critical in an eCommerce fulfillment environment. Warehouse management systems help execute fulfillment processes. Inventory management systems can help businesses deliver a great customer experience through faster, more accurate fulfillment. Inventory management systems can centralize inventory availability from multiple sources, including warehouses and stores.
Retailers can accurately access inventory, pick it for customer orders, and get it where it needs to be. Order management systems can provide real-time inventory visibility across the entire company. Fulfillment management solutions offer customers real-time visibility into when and where their order will be ready, while allowing companies to track, monitor, and manage the entire order fulfillment process from one platform.
Retailers need flexible fulfillment solutions to respond rapidly to changes in demand and optimize the fulfillment workflow. As online shopping increases, so will the need for greater efficiency. Optimizing resources and implementing fulfillment technology solutions will lead to additional improvements in efficiency, accuracy, and customer satisfaction.
For more information about how our delivery and fulfillment management solution can help you manage your omnichannel fulfillment operations more efficiently, please contact info@bringoz.com. 
Take full control over your logistics operations.