Reading Time:
3
min
3 Ways Automation Can Transform Distribution Operations
W
hile many distribution centers have yet to take full advantage of automation, that number is shrinking. Expanding distribution and fulfillment operations are implementing automated solutions to improve productivity, optimize their resources, and better serve customers. As businesses continue to navigate challenges such as increasing eCommerce demand and labor constraints, it is crucial to implement innovative and effective automation solutions.
Here's a look at three ways automation can help companies transform their distribution operations and adapt to business growth.
Increased Mobility
Adding robotics automation has become a critical strategy for companies managing increased delivery demand. Robots can handle repetitive physical tasks such as lifting and moving inventory, while employees can focus on other value-adding tasks. Robots allow products to move through distribution centers at higher speeds and maximize the amount of orders that can be fulfilled in a day. The adoption of robots has progressed from early-stage pilots to multiple at-scale deployments.
Geodis signed an expanded agreement with autonomous mobile robots (AMRs) supplier Locus Robotics to deploy 1,000 AMRs at warehouses worldwide. Geodis will roll out Locus AMRs over the next two years to better service eCommerce orders. Walmart extended an agreement with supply chain technology company Symbiotic to implement Symbotic's robotics and software automation platform in all 42 of its regional distribution centers, as the retailer aims to increase the speed, efficiency, and safety at which products are distributed.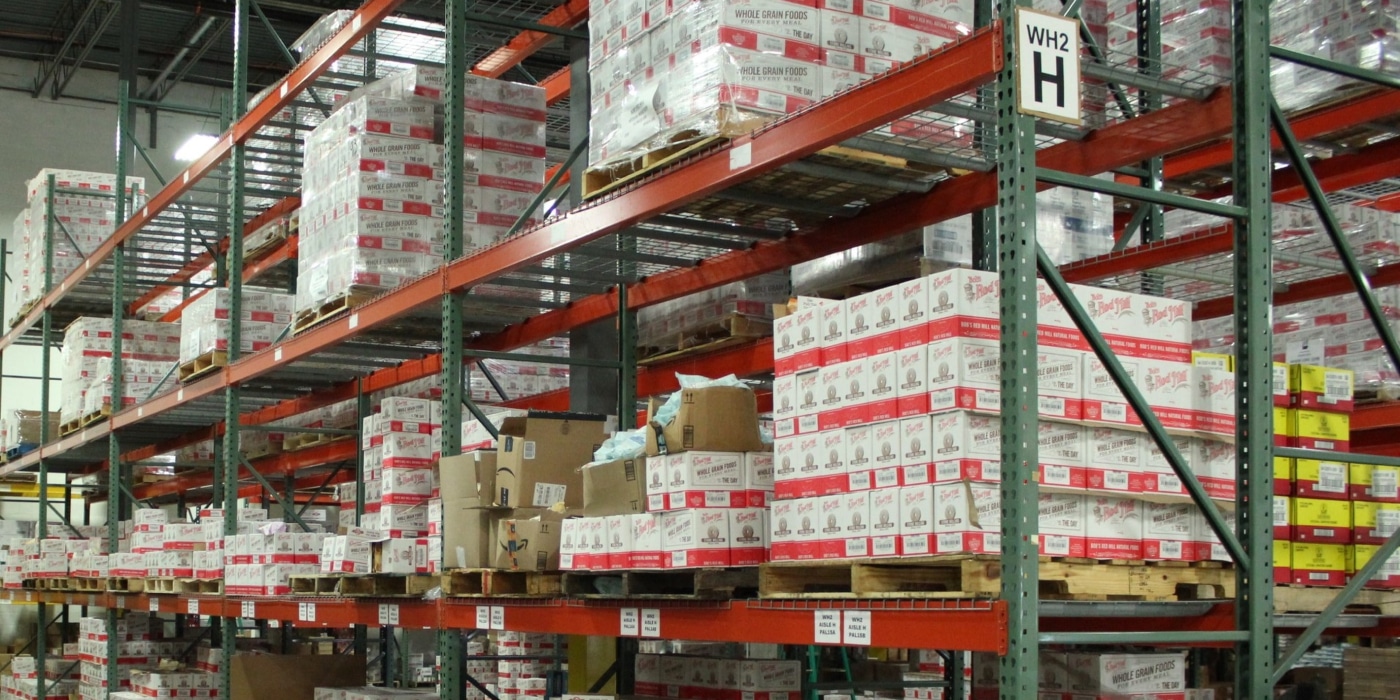 Improved Inventory Management
Manually tracking inventory is a time-consuming and tedious process that can cost businesses a lot of time and money. Automating inventory management processes can improve distribution centers by giving them new tools to seamlessly track and monitor their inventory in real-time. Having an accurate picture of inventory is crucial to successfully running and growing a distribution operation and improving inventory visibility. Advanced technologies can make managing inventory much easier.
One of the fastest-growing technologies in modern warehouses and distribution centers is radio frequency identification (RFID). With an RFID tracking system, items can be scanned from anywhere, even when they're hidden behind boxes or pallets. RFID readers can scan an entire case or pallet of products in a few seconds. By using RFID technology, companies can increase inventory accuracy and maximize the speed at which inventory management gets done,
Faster Delivery Service
While automation can improve moving and tracking inventory inside the distribution center, it is also very useful as deliveries hit the road. Distribution networks can be complex as vehicles travel to different locations making multiple pickups and dropoffs. Managing the different legs of the journey can be complicated without the proper tools to ensure that the right items end up in the right place at the right time.
Delivery management solutions can provide companies with digital tools such as real-time visibility, advanced route optimization, and real-time notifications to keep customers updated throughout the delivery process and easily adapt to delivery disruptions or delays. Companies no longer have to rely on multiple systems to manage their delivery operations. A single, comprehensive solution can provide all of the tools needed to automate, plan, orchestrate, and monitor all deliveries quickly and efficiently.
As evolving consumer behaviors and staffing challenges continue, more companies are recognizing that automation is key to enhancing distribution operations and meeting increasingly demanding fulfillment needs.
For more information about how our delivery management solution can help you manage your distribution operations more efficiently please contact info@bringoz.com.
Take full control over your logistics operations.