Reading Time:
4
min
3 Ways to Manage B2B Distribution Disruption
M
any B2B companies that stumbled in the early stages of the pandemic didn't sufficiently plan for potential disruptions leaving them dangerously exposed to supply shortages and delivery delays. Consequently, disruptions pushed the use of technology innovations years forward within months leading to major improvements in operational efficiency, reliability, and profitability. 
Looking ahead, there are a number of ways companies are contemplating addressing potential disruptions that might occur over the next ten years. According to MHI's Annual Industry Survey Report, 48% of supply chain professionals plan to partner with vendors to better understand technology applications and business benefits. A majority of respondents, 83% believe digital supply chains will be the predominant model within five years.
Today, B2B companies are operating in increasingly complex and uncertain times with high risks of supply disruptions and delivery delays. Here's a look at three ways B2B companies can increase their flexibility and enhance the customer experience while minimizing delivery disruptions.
Automation
While the rise of eCommerce and advancements in warehouse and distribution center automation have been happening for years, the coronavirus pandemic and subsequent increase in online shopping have led to the increased spending and accelerated adoption of robotics and automation. Staffing shortages and labor availability issues were extremely prevalent last year disrupting businesses around the world. However, automation solutions can help companies overcome labor shortages and improve staff productivity. 
Automated equipment gives warehouses and distribution centers greater operational flexibility and the ability to adapt rapidly to changing market demands. Automated equipment can help companies spread out geographically as well, reducing the vulnerability of their supply chains and delivery operations. Technological solutions such as automated guided vehicles (AGVs), autonomous mobile robots (AMRs), and automated storage-and-retrieval systems (ASRS), enable workers to spend less time walking around the distribution center, and they interact with fewer coworkers, enabling them to work faster while decreasing health risks.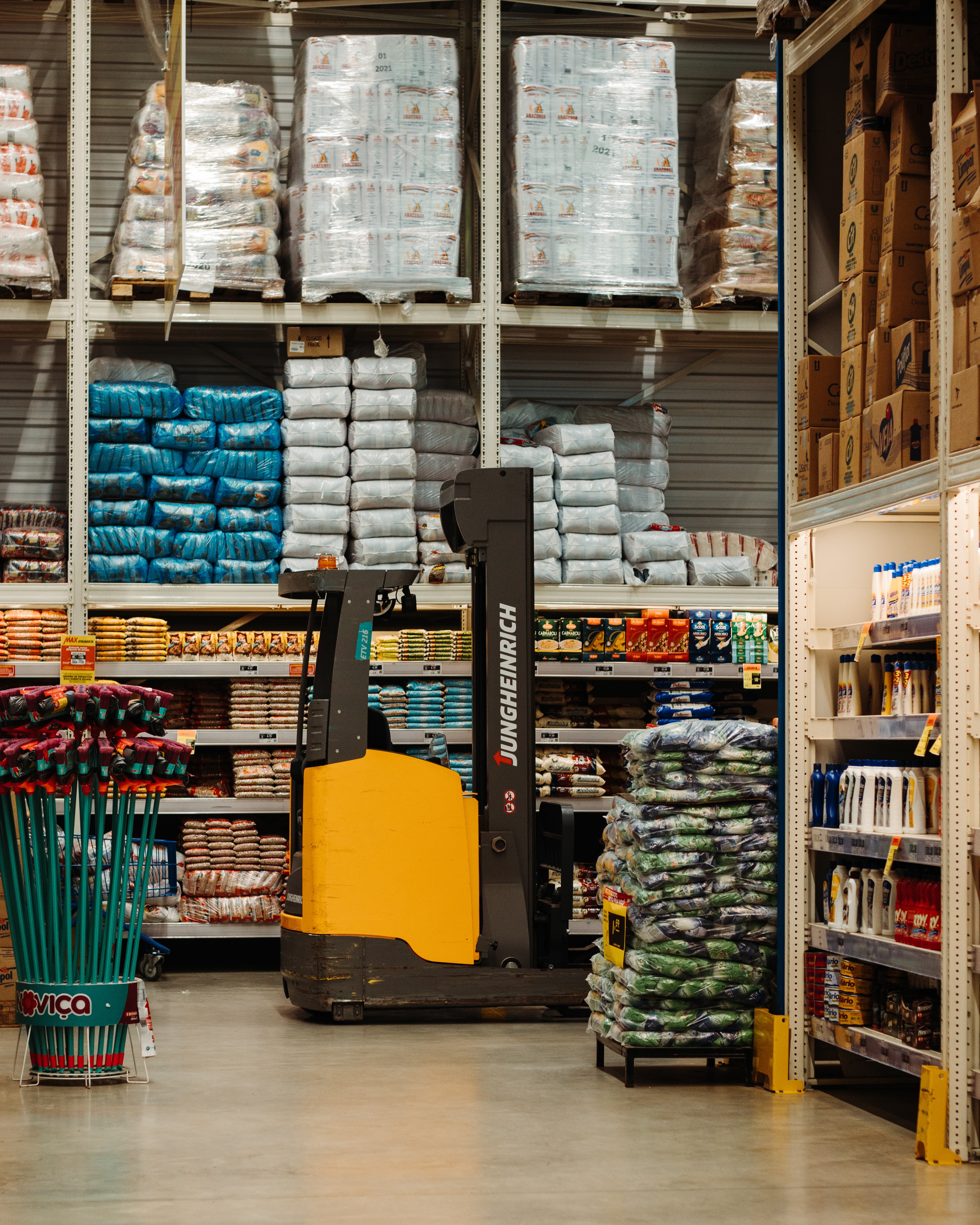 eCommerce
Developing a successful eCommerce platform will allow B2B companies to streamline their operations and operate with greater efficiency. B2B distributors can partner with retailers to deliver goods faster. Distributors can add their inventory to a retailer's website and ship directly to the retailer's customer. 
Building multiple channels helps B2B companies maintain their business customers while also expanding their reach to retail customers as well. At the same time, B2B customers now expect that B2B retailers provide the same services as B2C retailers. The expectations of the B2B customer have been growing more in line with those of the B2C customer for the past few years. COVID-19 has accelerated this transformation. Working with retailers and selling products through eCommerce channels enables distributors to meet customers' growing expectations for a seamless shopping experience no matter what they are shopping for.
Delivery Management
The disruption of the coronavirus pandemic has led to a greater demand for sophisticated delivery management technology to ensure products get to where they are needed as quickly as possible. By incorporating delivery management tools into daily distribution operations, technology is used to track, monitor, and manage deliveries. Delivery management solutions provide visibility into every delivery and insight into real-time resources and delivery disruptions, allowing B2B companies to react faster and make better decisions. 
Customers are demonstrating a preference for companies that deliver great service while reducing risks all along the customer journey. Especially amid disruption, delivery management software is essential to meeting customer demands and increasing the efficiency and productivity of a distribution operation. 
One thing we've learned over the past year is that businesses must upgrade their outdated and inefficient processes to ensure they are prepared in times of disruption. By implementing technology to optimize business processes, distributors will improve their performance and become more agile and flexible, enabling them to better handle whatever challenges the future may bring.
For more information about how our delivery management solution can help you manage your delivery operations more efficiently, please contact info@bringoz.com. 
Take full control over your logistics operations.