Reading Time:
3
min

4 CPG Trends Transforming the Industry
T
he consumer packaged goods industry (CPG) is undergoing major disruption and innovation. The growth of eCommerce and changing consumer preferences are the leading drivers of change as traditional CPG companies adapt to the shifting retail landscape.
According to a recent report from digital intelligence firm Jumpshot, Amazon continued to dominate eCommerce in 2018, with more than a 70% market share of online transactions. However, brick-and-mortar retailers and legacy CPG brands have taken notice and are stepping up their online retail presence. Here's a look at 4 CPG trends that are transforming the industry.
CPG Branding and Packaging
Not only are traditional CPG brands rolling out eCommerce operations, they have also created new packaging. Companies like Procter & Gamble and Unilever are creating new packages for their products that are better made for eCommerce delivery. For example, Tide has developed a cardboard box, the Tide Eco-Box, for its detergent that's 4 lbs. lighter than its 150-ounce plastic bottles and is able to wash the same number of loads. These new products and innovations are efforts to perform better online as eCommerce's share of retail sales grows.
CPG brands are hoping the new packaging will help them lower shipping costs and lessen the chance of damaged packages. Products not designed for delivery are more likely to get damaged along the delivery route. This can lead to disappointed customers and additional shipping costs for the company if it has to send a replacement.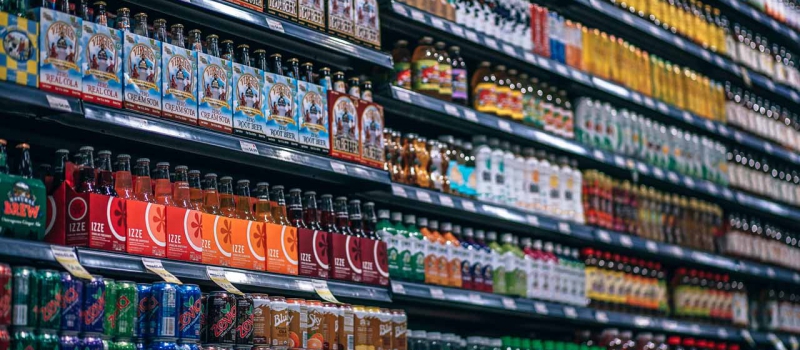 DTC Disrupts CPG
In addition to eCommerce growth and changing consumer preferences, new business models are also disrupting the consumer packaged goods industry. Direct-to-consumer (DTC) brands are using their own branded sites as well as marketplaces, including Amazon, to ship their products directly to buyers without having to rely on brick-and-mortar stores or other middlemen. Unlike their conventional retail competitors, DTC brands can experiment with distribution models, from shipping directly to consumers to partnerships with physical retailers, and opening pop-up shops.
CPG Subscriptions
According to McKinsey & Company, the subscription eCommerce market has grown in recent years by over 100% a year. Sales grew from $57 million in 2011 to $2.6 billion in 2016. The growing popularity of the subscription model poses some competitive threat to legacy CPG retailers and manufacturers. Subscription products or boxes offer a convenient, personalized, and often lower-cost way for consumers to buy what they want and need.
Some traditional CPG companies responded by launching their own subscription box services or acquiring subscription startups. For example, in 2016, Gillette's share of the U.S. men's razors business fell to 54% from 70% in 2010 and most of the market share shifted to its subscription services competitors like Dollar Shave Club and Harry's. In response, Unilever acquired Dollar Shave Club for $1 billion in 2016 and P&G launched Gillette On Demand, an online service that lets customers quickly order blades as a one-time purchase or as a subscription.
On-Demand Services
Some CPG companies have adapted to the shifting on-demand consumer retail experience with new services. For example, Tide recently announced the launch of Tide Cleaners, an on-demand laundry, and dry cleaning service. Tide plans to make the offering available in over 2,000 locations nationwide by 2020.
As the CPG market continues to evolve, traditional CPG brands must innovate and expand in new areas to stay relevant. If they don't build eCommerce skills and offer new services to keep up with changing tides, they run the risk of losing money, consumers, and ultimately, their business.
Bringoz can help CPG brands build the logistics infrastructure they need to compete in retail's evolving landscape.
To learn more about Bringoz and our logistics software solution, contact info@bringoz.com.
Take full control over your logistics operations.