Reading Time:
4
min

4 Key Takeaways from the 2018 Holiday Season
N
ow that the holiday season has come and gone, it's time to do a quick recap of some lessons learned about where the retail industry is now and what's in store for the future. (No pun intended). According to Mastercard SpendingPulse, total U.S. retail sales, excluding automobiles, rose 5.1% between Nov. 1 and Dec. 24 from a year earlier to $850 billion this holiday season.
Shoppers delivered the strongest holiday sales increase for U.S. retailers in six years. However, the retail industry is evolving, consumer spending is shifting online, and brick-and-mortar retailers are thinking of innovative ways to attract and retain customers. As the retail industry becomes more competitive, retailers that offer customers a convenient shopping experience across multiple channels and fulfillment options will be much happier next season. Here are 4 key takeaways about the retail industry from this holiday season.
Meet Consumer Needs With Faster Delivery Speeds
According to Adobe Analytics, U.S. shoppers spent $126 billion on online holiday shopping. Retailers like Amazon, Target, and Walmart offered free shipping options this past holiday season. In the U.S., over one billion items shipped for free with Amazon's Prime loyalty program over the holidays making it Amazon's best holiday season yet. Retailers need to reevaluate their logistics capabilities this year, or lack thereof, to prepare themselves for the holidays and compete with other retailers as free and fast shipping becomes the standard.
An easy way retailers can meet growing consumer demands next season is to partner with a 3PL or logistics technology provider such as Bringoz to help them set up their own logistics operations, seamlessly integrate their software with a logistics platform, and easily transform their brick-and-mortar retail operation for the eCommerce era.
The More Fulfillment Options the Better
As eCommerce continues to grow, consumers will continue to look for easy, flexible, and convenient fulfillment options. Same-day and buy online, pick up in store (BOPIS) options make last-minute holiday shopping less stressful. According to Adobe Analytics, BOPIS purchases increased 47% from November 1 through mid-December compared to last year. Consumers took advantage of the convenience of being able to pick up items in-store and not have to worry about getting deliveries in time for the holiday.
New Technologies Reinvent Retail
The retail landscape is evolving. Brick-and-mortar retailers are experimenting with digital innovations and new store concepts. For example, this past holiday season Macy's added virtual reality headsets to some of its stores to make it easier for customers to visualize furniture that is not stocked. Virtual reality can help customers make better shopping decisions and decrease returns saving retailers and customers time and money. Mobile devices were a key component in the success of holiday retail sales. According to Adobe, mobile represented 58.3% of site visits, a 19.8% increase year over year. New technologies can create innovative ways to enhance customer experience in-store and online.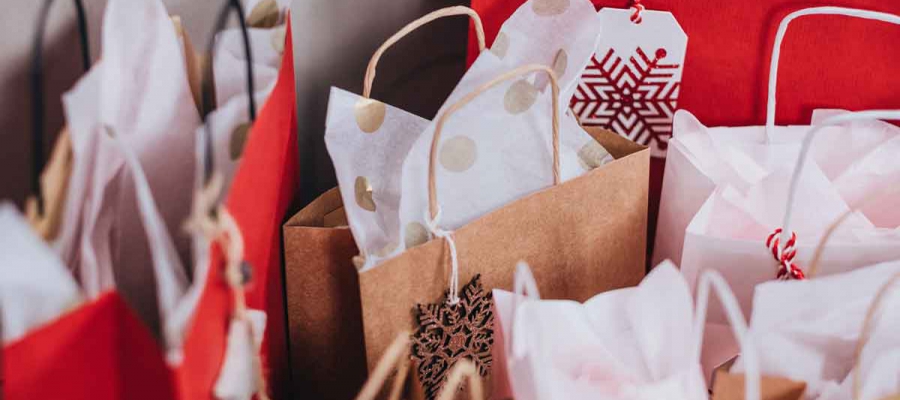 Direct-to-Consumer Brands Expand Their Reach
Direct-to-consumer brands are creating a physical presence as they learn that shoppers want to interact with products before buying them. According to a report from commercial real estate firm JLL, digitally native brands are set to open 850 stores in the next five years. Macy's partnered with Facebook this holiday season to help emerging brands that primarily operate online gain exposure to new customers through pop-up shops within their stores. Pop-ups are a great way to offer customers a physical connection to digital inventory. However, with limited in-store inventory, customers will still look online to fulfill some of their shopping needs. As omnichannel and direct-to-consumer retail increases, look for new partnerships and stores to emerge during the holidays to showcase new talent.
As the retail market becomes more competitive and consumers become more accustomed to the convenience of online shopping, retailers should keep in mind that many shoppers judge a retailer on its delivery capabilities, and loyalty can be gained or lost based on the quality of the delivery experience. Fast fulfillment is also important to consumers especially during the holidays, 76% of shoppers say having multiple fulfillment options influences their purchasing decision. Brick-and-mortar retailers should look for innovative ways to take advantage of new technologies, maximize their space through fulfillment and fun in-store experiences, and make holiday shopping simple, seamless, and stress-free.
To learn more about Bringoz and our logistics software solution, feel free to contact sales@bringoz.com.
Take full control over your logistics operations.