Reading Time:
5
min
4 Ways Retailers Can Prepare For Life After the Coronavirus
A
s the coronavirus continues to wreak havoc across the globe, some parts of the world are starting to return to a semblance of normalcy. Life after the coronavirus in China is slowly getting back to normal with many stores opening, though operating under reduced schedules. Apple has reopened all 42 of its stores in China after being closed for a month. After closing for six weeks, Starbucks has reopened 90% of its stores in China. 
The U.S. is a few weeks behind China on the coronavirus outbreak timeline and there are some new retail business practices that have emerged in China that can be a lesson for retailers in the U.S. Additionally, as shopping shifts online, consumers are developing new habits that may forever change the retail landscape. Retailers, take note. Here are some lessons you can learn from China's recovery and changing consumer behavior to help you prepare your business for post-coronavirus success. 
Put New Safety Measures in Place
Starbucks put new safety measures in place in January including daily temperature checks and mask-wearing for all employees, and enhanced store sanitizing procedures. As stores reopen in the country, they continue to operate with elevated safety protocols and modified schedules. As shopping malls in China start to resume normal opening hours, they have been innovative in providing safe environments for consumers. For example, in Guangzhou's Tee Mall, in order to try on clothes, shoppers must pre-book appointments with stores. Customers can select clothing styles and sizes through the mall's WeChat official account, which are then disinfected before each shopper arrives in store and after they leave.
Properties in the U.S. are starting to explore safety measures as well including the addition of permanent sanitizing stations at shopping centers and retail tenants' entrances and in food court kitchens, deploying technology that can monitor customer temperatures, and lowering shopper capacities within properties and food courts. For example, Centennial Real Estate is already considering these and other opportunities to protect shoppers and employees across all of seven of its shopping centers. Retailers that implement safety protocols like these will help stop the spread of the coronavirus, reduce the risk of a resurgence, and ensure they are providing their customers and employees with a safe environment.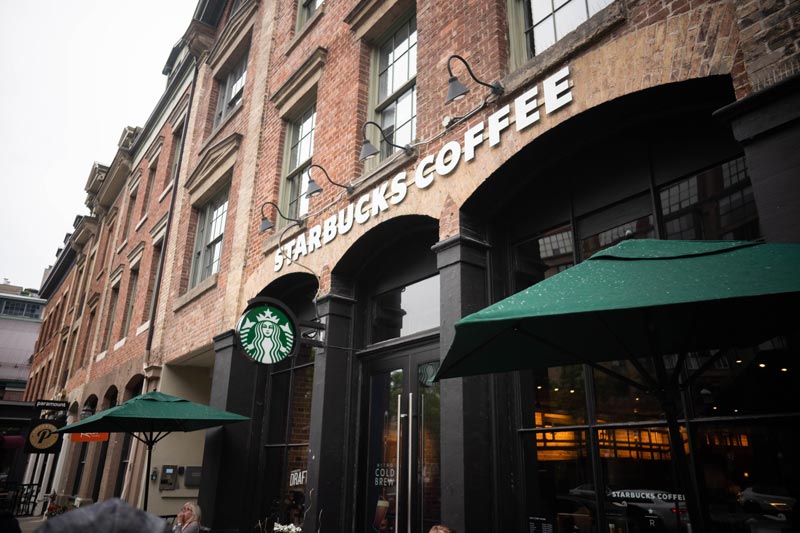 Explore Digital Business Opportunities
As consumers maintain social distancing and work from home, they are becoming more comfortable with online shopping. During the month of February, Starbucks' comparable store sales in China decreased by 78% from the previous year, with the biggest decline occurring the second week of February. However, by the end of the month sales began to improve, with mobile orders accounting for about 80% of sales in the last week. Nike reopened the majority of its stores in China last month with some stores already returning to prior-year traffic levels, while digital sales were up 36% year-over-year. 
Nike recently lowered the subscription fee for its streaming workout service in the U.S., copying a similar move made in China. After making training available to Chinese consumers, engagement through its training apps in China led to sales through its commerce apps, and 30% growth in its digital business in the region. Take a page out of Nike's playbook as you think ahead about life after the coronavirus. Embrace digital channels as they will help you expand your reach, build your brand, and increase sales.
Connect With Your Customers Virtually
The coronavirus pandemic has pushed consumers to change their shopping behavior and the way they engage with brands as they spend more time online. According to CBInsights, mentions of "virtual connections" or "virtual happy hour" in news coverage spiked last quarter as many brands started offering online social experiences, including trivia happy hours livestreamed on Facebook by beer brand Busch, virtual hangouts on Zoom by Chipotle, and live at-home workout sessions by Barry's Bootcamp. 
These virtual hangouts are often the only way for brands relying on physical spaces to engage directly with customers. A recent global survey by Edelman found that 84% of consumers wanted brands' social channels to facilitate a sense of community and offer support to those in need during these difficult times. Retailers and brands that provide easy and meaningful experiences may build more direct relationships with their customers and be better-positioned to retain customers after the coronavirus ends.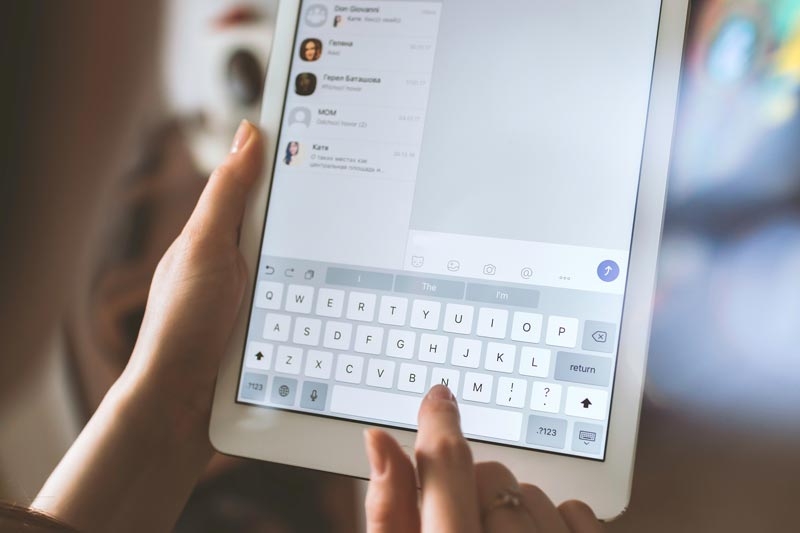 Be Proactive and Plan Ahead
In China, some of the fastest-recovering companies proactively looked ahead and anticipated shifts in retail and consumer behavior. For example, in the early stages of the outbreak, Master Kong, a leading instant noodle and beverage producer, reviewed dynamics on a daily basis and reprioritized efforts regularly. The company anticipated stockpiling and subsequent stockouts, and it shifted its focus away from offline, large retail channels to eCommerce, omnichannel, and smaller stores. By continuously tracking retail outlets' reopening plans it was also able to adapt its supply chain. As a result, its supply chain recovered by more than 50% just a few weeks after the outbreak, and it was able to supply 60% of the stores that were reopened during that period, three times as many as some competitors. Reassessing your performance daily, keeping track of news developments, and adapting accordingly will give you a headstart in the recovery process.
As business returns to a state of normalcy in China and consumer behavior changes, retailers can learn some valuable lessons. In the weeks ahead, reflect on your business performance to assess what is working, what isn't, and adapt accordingly. Define a digital engagement strategy and use virtual connection solutions to build strong connections with your customers and promote your products and services. With brick-and-mortar retail being severely restricted due to the coronavirus, flexibility and innovation are critical. Redeploying sales efforts to new channels and leveraging digital tools will help increase customer loyalty and attract new customers. Keeping safety a priority and embracing online and mobile opportunities will put your business in a more secure position to stay strong and recover faster once the coronavirus crisis subsides.
To learn more about Bringoz and how we can help you prepare for life after the coronavirus, read more here.
Take full control over your logistics operations.