Reading Time:
4
min
5 Features For Optimizing Restaurant Deliveries
W
hile indoor restaurant dining shut down last year, restaurants capitalized on the growing popularity of delivery and takeout to protect their business. Even as restaurants reopen, consumers remain cautious and continue to take advantage of delivery options. Ninety-one percent of consumers surveyed by OpenTable and the James Beard Foundation said they would like restaurants to offer takeout and delivery options even after the pandemic subsides. 
With the fees third-party delivery platforms are charging restaurants and the dramatic economic impact on small businesses and restaurants, many restaurants are adopting delivery technology solutions to manage their own delivery services. Implementing a delivery management solution can save restaurants significant time and money. Here are some features to look for in a delivery technology solution that are critical to managing a fast and efficient delivery operation.
Centralized System
Invisible information due to manual processes complicate delivery management and lead to poor customer service and slow deliveries. However, implementing a delivery technology solution with a user-friendly interface provides restaurants with full visibility and control over their entire delivery operation. Staff can easily access all of the information they need to track, monitor and manage their deliveries in real-time from one location.
Route Creation
Using route optimization, restaurants can create vehicle routes for deliveries in real-time as well as orders scheduled in advance and adjust for unexpected demand and peak times with real-time dispatch routing and rerouting capabilities. Delivery routes are based on the restaurant's delivery demands and constraints including vehicle capacity, location, and specific order requirements to create an efficient delivery schedule that maximizes resources.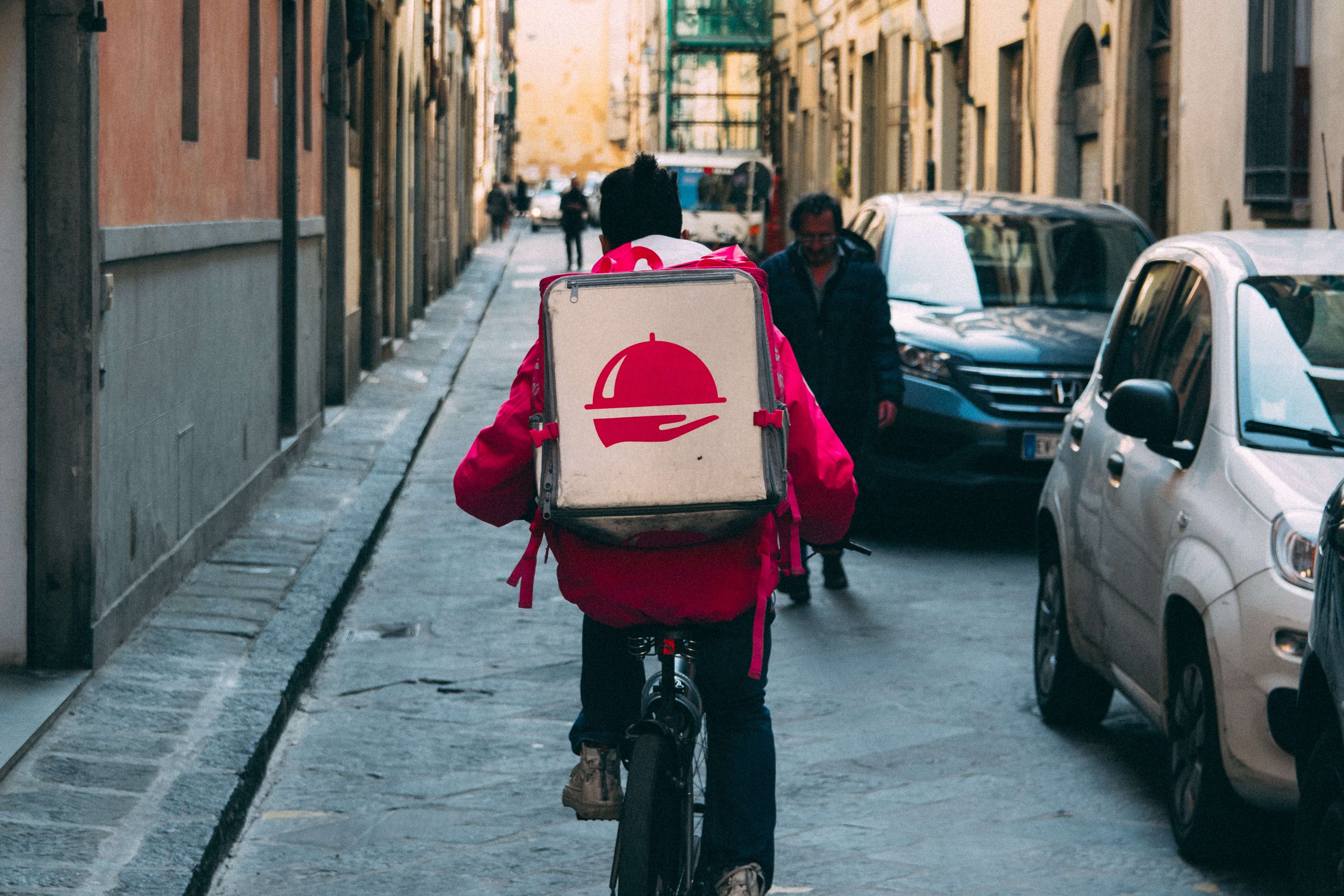 Real-Time Tracking
Achieving greater transparency in restaurant delivery processes can lead to higher efficiency, more informed decision making, and a better customer experience. Additionally, real-time tracking allows customers to stay updated throughout the entire delivery process. Customers waiting for their food can easily track exactly where it is and when it will arrive. Restaurants can also send automatic or real-time updates on their order's progress.
Communication With Customers
Delayed communication and information sharing between restaurants, drivers, and customers can lead to late deliveries, cold food, and unhappy customers. A consumer study from First Orion shows that 79% of consumers who have an issue with their food delivery order want to receive a phone call to resolve the issue. Ninety-three percent expect that issue to be resolved in less than 10 minutes. 
Customer service is a critical piece of delivery management, which means providing customers with clear contact information, easy ways to communicate with restaurants, and ensuring a number is identifiable as part of the delivery company. Branded phone calls, which show the customer that the incoming call is from the delivery driver, can lift the answer rate to over 90% on average, according to First Orion's report. Keeping lines of communication open between the customer and driver will help resolve issues quickly and increase customer satisfaction.
Integrations
Choosing a delivery management solution with strong integration capabilities allows restaurants to easily expand their capabilities based on their business' needs. Connecting digital systems streamlines operations and creates better experiences by eliminating the friction caused by siloed information and manual processes. Restaurants can integrate their websites, restaurant POS, and other systems with a delivery management platform to create an end-to-end delivery management system that encompasses the customer's entire ordering and delivery experience..
Restaurant delivery has grown over the past year as customers shop online more for just about everything. Leveraging the various features of a delivery management platform will help restaurants eliminate these issues and deliver orders quickly, driving both customer satisfaction and a growing bottom line. 
For more information about how our delivery management solution can help you manage your delivery operations more efficiently, please contact info@bringoz.com. 
Take full control over your logistics operations.