Reading Time:
2
min
5 Things Retailers Need to Know: How to Adapt to COVID-19 Delivery Demands
T
he effects of the coronavirus (COVID-19) continue to be felt worldwide as the global pandemic spreads. Major industries including retail and delivery services have been impacted by COVID-19. Retailers are experiencing unprecedented demand for home deliveries during this time. Here are five things retailers need to know to meet their customers' needs.
Repurpose Your Resources
Leverage your existing resources in innovative ways to meet consumer demand. Use in-store employees to fulfill deliveries and curbside pickups. Reconsider promotions and think about limited-time or limited-quantity offers to drive sales. Offer multiple fulfillment options including curbside pickup and contactless delivery service allowing customers to maintain social distancing.
Grow Your Digital Presence
As online and mobile shopping increase, don't limit your ability to reach customers when they need you most. Brick-and-mortar retailers will do better by leveraging digital channels to provide shoppers with a seamless, consistent multichannel experience. Creating omnichannel capabilities will keep your customers engaged and allow you to stay in business even if your store is closed.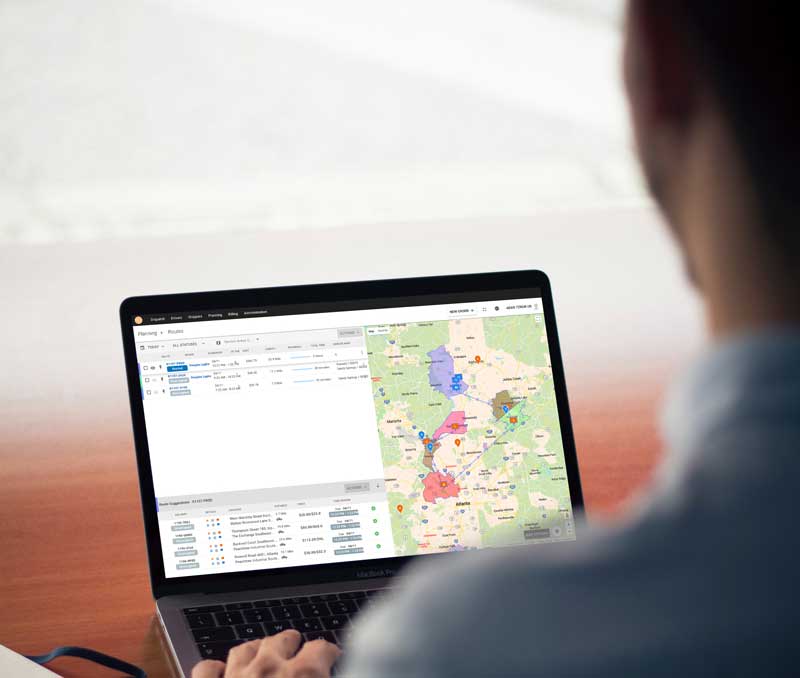 Invest in Logistics Technology
Unlike manual processes, logistics management software provides automated features to help you manage your deliveries efficiently. Take advantage of coronavirus support resources. Find a user-friendly solution that is easy to implement and allows you to measure and analyze delivery data, making keeping customers informed and managing growing demands an easy and efficient process.
Always Keep Your Customers in Mind
Your customers need you now more than ever. Communication and transparency are vital. Send bi-weekly emails detailing your delivery situation and how you are planning distribution. Keep customers updated of out-of-stock items and delivery delays. Keep in mind that many customers are nervous about physical contact, consider implementing contactless delivery to alleviate their concerns.
Prioritize Your Time
Product picking for your first delivery time slot should be done the night before, enabling drivers to start their deliveries as soon as possible. Make sure drivers are prepared with everything they need (fuel, batteries, gloves, etc) to ensure their delivery routes run smoothly. Consider extending operating hours to accommodate increased delivery volume. 

For more information about how Bringoz is helping retailers during these trying times, read more here.

Take full control over your logistics operations.