Reading Time:
4
min

5 Ways to Optimize Last Mile Delivery Management
A
s eCommerce continues to grow, consumer demands for fast deliveries are increasing and retailers have taken notice. Recently, Amazon announced plans to invest $800 million into making one-day shipping the new standard for its Prime members. Walmart is also rolling out a one-day delivery service for its customers. The service is starting in Phoenix and Las Vegas for customers who buy at least $35 worth of goods and will reach about 75% of the U.S. by the end of the year. It's only a matter of time before one-day shipping becomes the new standard.
However, most brick-and-mortar retailers are just now starting to offer two-day shipping. They'll need to improve their logistics and fulfillment infrastructure to try and keep up with shrinking delivery times and the growing popularity of online shopping. Fortunately, making one-day shipping a reality may be easier than you think. Here are 5 ways to optimize last mile delivery operations.
Get Bigger By Thinking Smaller
Retailers should leverage their physical stores to fulfill eCommerce orders. Converting retail space into an eCommerce fulfillment center requires little investment, reduces delivery times, lowers shipping costs, and can be built quickly. By using what they already have, retailers can get their deliveries to customers faster. They may offer customers great products at low prices, but if they can't quickly and seamlessly deliver them to consumers, they're already behind.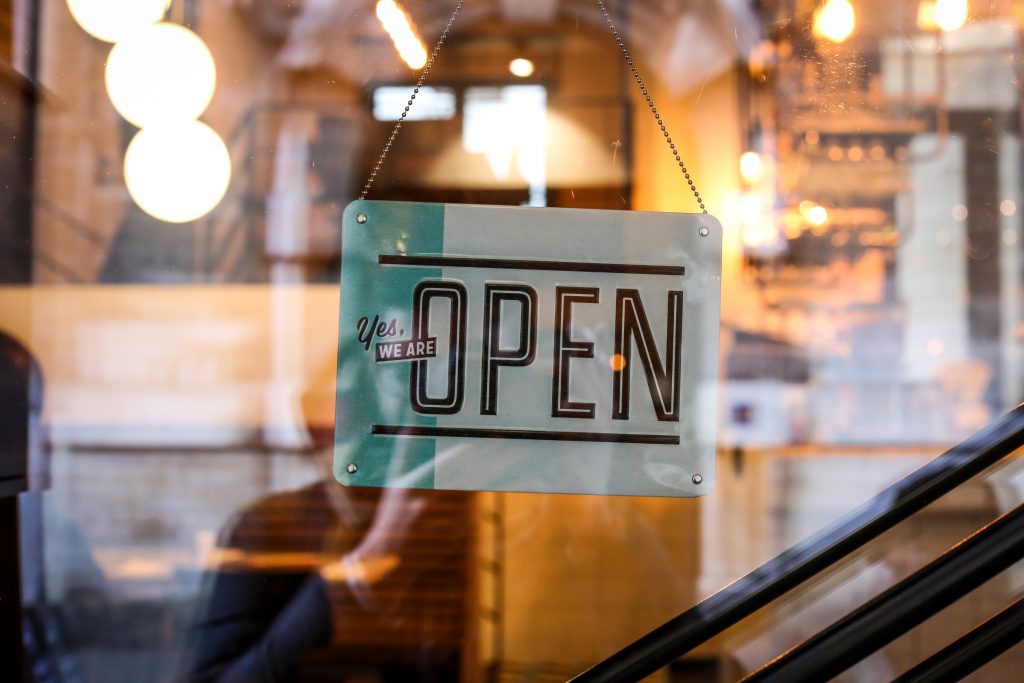 Leverage the Right Technology
Retailers and brands will need to digitize their logistics operations to fulfill orders faster and stay competitive in the retail industry. Retailers interested in implementing or upgrading their last mile delivery management systems must use modern technology to automate processes. Manual pen and paper fulfillment will no longer be enough to keep up with increasing consumer demands. Retailers should also research the right system for their business needs taking into consideration various features including speed of implementation, user-friendly interface, and visibility into the entire logistics operation.
Expect the Unexpected
Traffic and bad weather can quickly cause delivery delays. Companies should plan accordingly and choose a logistics software solution to accommodate exceptions and unexpected delays giving them the ability to handle all of their logistics needs. Consider a system with dynamic routing to immediately adjust a driver's schedule for unexpected demands, and real-time tracking and alerts to keep customers up-to-date on the location and ETA of their packages. Using a logistics software solution with real-time capabilities can help companies efficiently manage their resources and delivery schedules offering customers a fast and frictionless delivery experience.
Retailers interested in implementing or upgrading their last mile delivery management systems must use modern technology to automate processes.
Listen To Your Customers
To increase customer loyalty and satisfaction, retailers should stay connected to their customers. They should choose a software solution that allows them to create personalized customer experiences and provide customers with customizable options. Companies can find out what customers are thinking with real-time customer insights from customer surveys and ratings. Retailers can coordinate deliveries more efficiently by offering customers flexible scheduling options. Let customers decide when and where they receive deliveries and allow them the ability to modify their order in real-time. Keeping customers updated throughout the entire delivery process with real-time information is critical to providing exceptional customer support and transparency into the delivery process.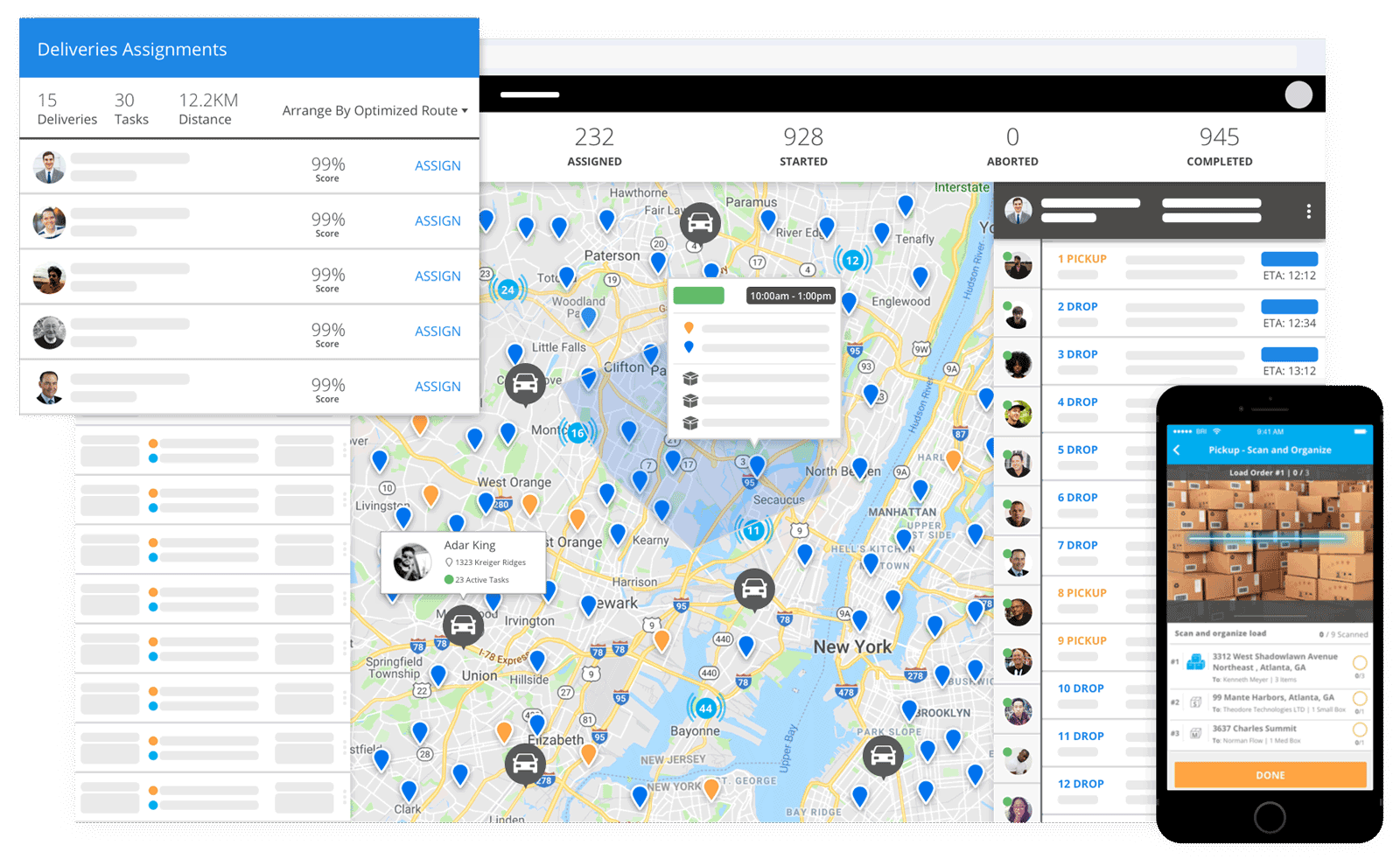 If You Want it Done Your Way, Consider Doing it Yourself
Retailers can outsource their logistics operations to third parties, however, managing logistics in-house gives them the ability to create a seamless customer journey from start to finish. Choosing a logistics software solution that features elastic logistics capabilities will enable retailers to easily manage real-time constraints and unexpected demands by building and managing their own diverse fleet using in-house drivers, crowdsourced, independent contractors, 3PLs, or a combination of resources enabling flexible real-time vehicle and resource allocation. Companies can manage all aspects of their fleet including types of vehicles, licenses, inspections, and insurance. Controlling the entire logistics operation may seem overwhelming, however with the right tools in place, it doesn't have to be.
As one-day shipping becomes the new norm, retailers need to innovate quickly to avoid losing customers. Investing in logistics technology will pay off in the long run as it will make delivery operations run faster and more efficiently. Streamlining the logistics operation enables companies to stay competitive and adapt to rising customer expectations in an increasingly crowded and evolving retail industry.
Consumer habits are changing and the retail industry is shifting as more consumers shop online. Don't let your business get left behind. To learn more about Bringoz and how our logistics solution can help your deliveries run more efficiently, contact info@bringoz.com
Take full control over your logistics operations.