Reading Time:
4
min
Autonomous Technologies Automate Last-Mile Delivery
P
rior to the pandemic, retailers were under pressure to provide fast delivery service and to navigate the various logistical challenges associated with last-mile delivery. The dramatic increase in online sales over the past year has placed additional strain on managing an efficient last-mile delivery operation. In order to alleviate this pressure, businesses are taking advantage of the latest emerging technologies to automate last-mile delivery.
Autonomous delivery is very much an industry that has been accelerated by the pandemic. Retailers and logistics companies are investing in autonomous delivery solutions to automate last-mile delivery and provide customers with safe delivery options and faster delivery times. Here's a look at some of the autonomous technologies that are automating last-mile delivery.
Driverless Vehicles
FedEx recently announced it is partnering with the autonomous vehicle maker Nuro to advance autonomous last-mile delivery. As part of a multi-year, multi-phase collaboration, FedEx will work with Nuro to test their next-gen autonomous delivery vehicle technology for multi-stop and appointment-based delivery in Houston, Texas. This marks the first time Nuro will apply its autonomous delivery technology to logistics and a significant move forward for FedEx as it continues to incorporate robotics and automation into its operations.
In addition to package delivery, autonomous vehicles have also been gaining traction in food delivery. Domino's Pizza and Nuro recently started testing their robotic pizza delivery vehicle for live deliveries at a location in Houston. Customers of the Domino's Pizza in Woodland Heights can choose to have their pizza delivered by Nuro's R2 robot, Nuro's autonomous, unmanned vehicle, with regulatory approval from the U.S. Department of Transportation.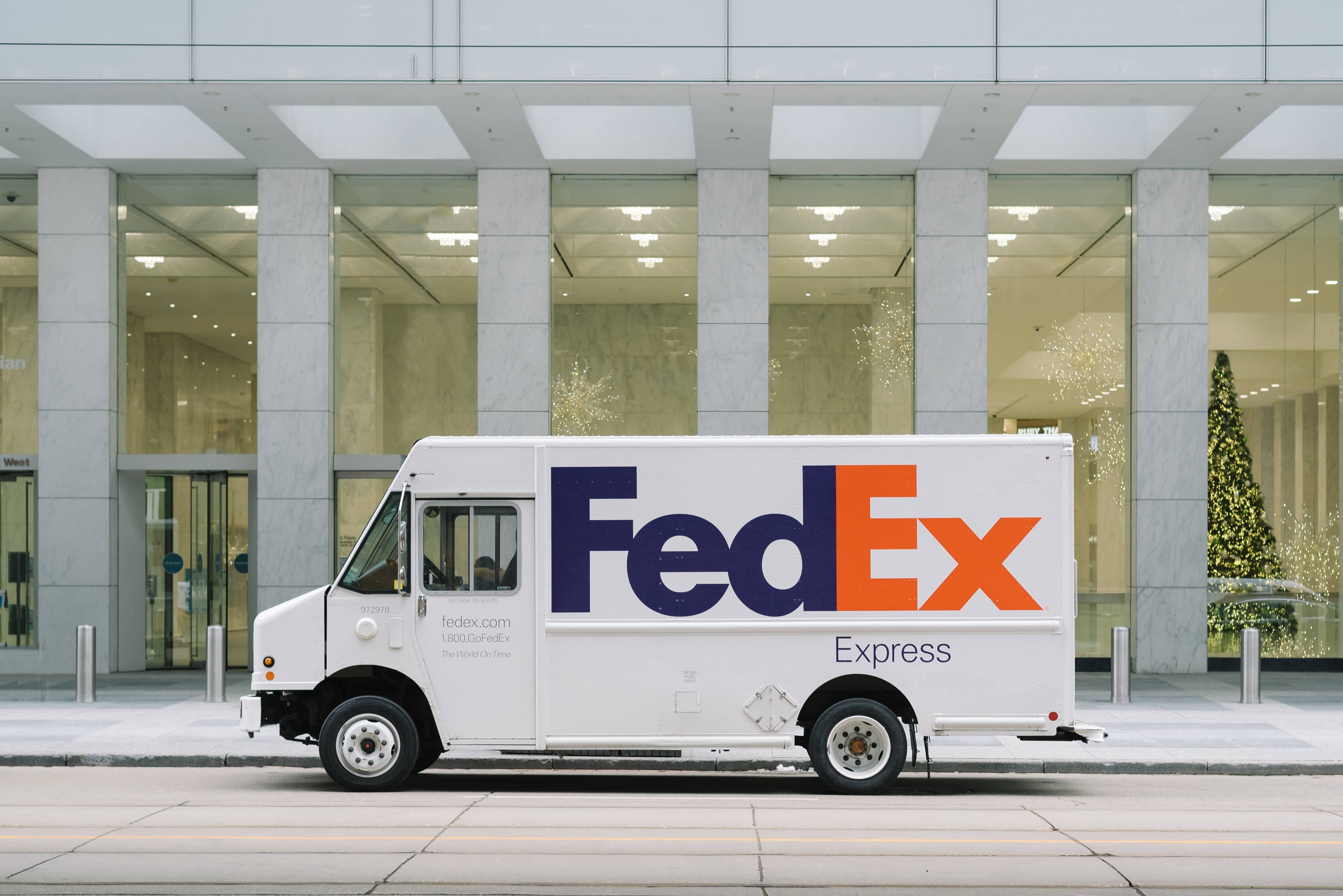 Robots
This past year has also accelerated the adoption for delivery robots. Starship Technologies says its delivery numbers have quadrupled globally since the beginning of the COVID-19 pandemic, and the service is now available to 1 million people around the world. Starship Technologies' autonomous delivery robots are becoming more prevalent on college campuses. Chartwells Higher Education, a leader in contract foodservice management, recently partnered with Starship Technologies to roll out the tech company's autonomous food delivery robots at the University of Nevada's Reno campus.
Meanwhile, fresh off a new funding round, last-mile delivery robotics company Refraction AI is expanding. Refraction AI's REV-1 robots recently began delivering orders from local pizzeria mini-chain Southside Flying Pizza throughout downtown Austin, Texas. For now, REV-1's initial Austin program consists of 10 robots, but there are plans to increase the number of machines as more restaurants, shops, and groceries join the service.
Drones
Retailers are also speeding up their last-mile delivery services with the help of delivery drones. Flytrex recently expanded its drone delivery program in Fayetteville, North Carolina, after getting approved for a Federal Aviation Administration permit to fly over people. The drone delivery service will deliver orders from Walmart and local stores that are placed through a Flytrex application. The permit allows Flytrex to make deliveries up to a mile away from retailers, which puts over 2,000 homes in the service delivery area. 
Walmart last year partnered with DroneUp to launch a trial of deliveries of at-home COVID-19 self-collection kits. DroneUp operates an on-demand drone delivery network that matches its database of over 10,000 Federal Aviation Administration certified pilots to deliveries nationwide. The trial demonstrated that the retailer could offer customers delivery in minutes versus hours. After safely completing hundreds of drone deliveries from Walmart stores, the retailer made an undisclosed investment in DroneUp as it continues its ongoing efforts to provide customers with fast and efficient last-mile delivery solutions.
Managing Autonomous Last-Mile Deliveries
As companies take advantage of autonomous technologies to deliver goods, delivery management systems provide the tools to track, monitor and manage all of their deliveries. Real-time route optimization ensures routes are created based on delivery needs and adjusted for unexpected demands. While real-time tracking and updates enable businesses to provide real-time visibility and keep customers informed every step of the delivery process, enhancing the customer experience. 
Online shopping has grown rapidly, and businesses have to cope with the problem of how to deliver packages conveniently and affordably. Companies are facing new pressures to evolve faster in the last mile to meet the growing demand. Autonomous delivery technologies are rapidly increasing in adoption and acceptance as they offer fast, contactless, and cost-efficient delivery solutions that help ensure the overall customer experience remains safe and enjoyable.
For more information about how our delivery management solution can help you manage your delivery and fulfillment operations more efficiently, please contact info@bringoz.com. 
Take full control over your logistics operations.