Reading Time:
4
min
Bringoz Industry Weekly 1/21
A
mazon is opening its first clothing store. Online grocery alcohol sales are expected to reach nearly $2 billion in 2022. With 7-Eleven's new 7Now Gold Pass subscription delivery service, customers can get their delivery fees waived on more than 3,000 7-Eleven products. Read about these stories and more in our weekly news roundup.
Amazon is Opening its First Clothing Store
Amazon is launching its first apparel store, called Amazon Style, the company announced Thursday. The first location, based in the Los Angeles suburb of Glendale, California, will open later this year. Amazon has experimented with physical retail formats in grocery and books, but it has never sold clothing or shoes at those stores. Amazon says it's hoping to fix some of the pain points found in traditional retail stores, such as the fitting room, while cutting some of the clutter that can make sales floors look daunting and disorganized. Shoppers will rely heavily on their smartphone in order to browse the store. Read more on CNBC.
What's Next for Last-Mile Delivery
As more consumers embrace online shopping, the demand for faster delivery has intensified creating a stronger need for last-mile efficiency. Being able to meet consumer expectations and manage disruptions without compromising service quality is key to building successful logistics operations and boosting consumer satisfaction. Forward-looking businesses are implementing new strategies and solutions to improve their delivery operations. Here's a look at how they are adapting in the increasingly competitive last-mile delivery industry. Read more in our blog here.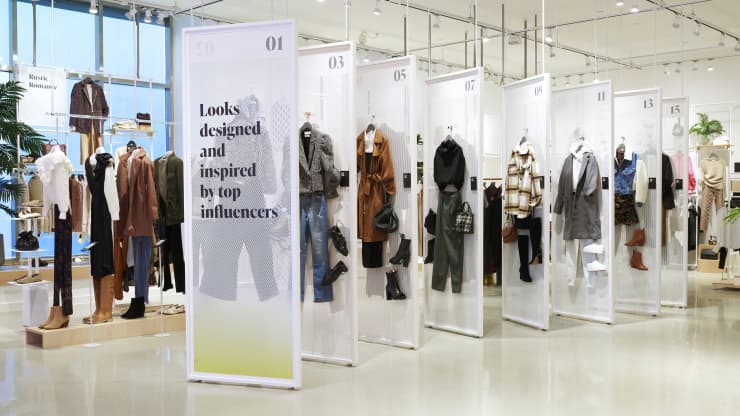 Online Grocery Alcohol Sales to Reach Nearly $2B in 2022
Online alcohol sales from grocery stores more than quadrupled from an estimated $441 million in 2019 to $1.6 billion in 2021, and sales are expected to grow roughly 15% in 2022, reaching $1.87 billion, according to a recent report by Rabobank. The firm predicted that grocers could have sold more than $3 billion of wine, liquor and beer online if sales share matched in-store. While alcohol sales in online grocery declined in the last three quarters of 2021 compared to the same period in 2020, Rabobank expects moderate growth in 2022. Read more on Grocery Dive.
7-Eleven Introduces 7NOW Gold Pass
With 7-Eleven's new 7Now Gold Pass subscription delivery service, customers can get their delivery fees waived on more than 3,000 7-Eleven products. For $5.95 a month and no added delivery fee, customers can get all of the items they need, usually in about 30 minutes. All items that can be ordered with the 7Now delivery app will be available via the 7Now Gold Pass service throughout the United States, with real-time tracking to let customers know when to expect their orders. Read more on Progressive Grocer.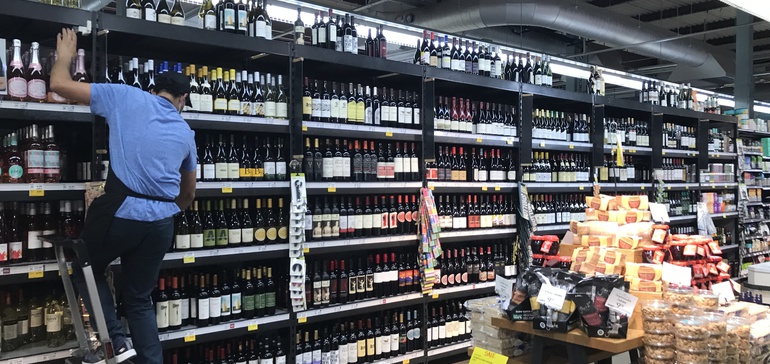 Instant Needs Firms Turn to Private Labels and Exclusive Brands
Ultrafast delivery firm Buyk announced on Tuesday plans to expand its private label line, which launched in December, and said it has landed an exclusive partnership with national butcher Pat LaFrieda to sell pork, chicken and beef products. The soon-to-launch private label items include "ultra-premium" ice cream, coffee, artisan smoked salmon products, candies, snacks and more. Gopuff, FastAF and Gorillas in Europe have also recently announced private label or exclusive partnerships. In the fiercely competitive instant needs space, those offerings can help differentiate selection, lock in customer loyalty and potentially boost margins. Read more on Grocery Dive.
IKEA Canada in Big Rollout of Electric Delivery Vehicles
Ikea Canada will deploy 30 electric vehicles across the country in 2022, in partnership with Canadian eCommerce fulfillment and last-mile delivery provider Bolt Logistics. With this rollout, Ikea Canada, which is striving to reach 100% zero-emission deliveries by 2025, is undertaking one of Canada's largest zero-emissions, medium-duty vehicle distributions for commercial deliveries to date. The retailer has already put the first Bolt zero-emission delivery trucks on the road, with more to follow across British Columbia, Quebec and Ontario early this year. Read more on Chain Store Age.
Take full control over your logistics operations.