Reading Time:
4
min
Bringoz Industry Weekly 4/14
A
mazon has shifted to a regional fulfillment model. General Motors' subsidiary, BrightDrop, has already sold out of its 2023 Zevo 600 as electric delivery vehicle demand rises. Carvana is expanding its automated fulfillment network. Read about these stories and more in our latest industry news roundup.
Amazon Shifts to Regional Fulfillment Model
Amazon recently completed a shift from a national fulfillment network to a regionalized model to reduce costs and boost delivery speeds, CEO Andy Jassy said in a letter to shareholders published Thursday. The complexity of Amazon's nationwide network grew as it expanded its warehouse footprint to meet pandemic-driven demand. The company has addressed this challenge by overhauling its inventory placement strategy and positioning goods closer to end customers. Jassy said the company is on pace to have its fastest delivery speeds for Prime members ever in 2023. Read more on Supply Chain Dive.
Bringing Brick-and-Mortar Retail into the Digital Age
Traditional brick-and-mortar retailers are turning to digital technologies to enhance the customer journey, expand their retail operations, and stay competitive. Embracing automation is crucial for retailers to streamline processes, improve operational efficiency, and adapt to today's competitive retail landscape. Here are some ways in which brick-and-mortar retailers are using digital technologies to improve the customer experience, expand in new markets, and grow in the ever-evolving retail industry. Read more in our blog here.
GM's BrightDrop Sold Out of Electric Delivery Vehicles for the Year
General Motors' subsidiary, BrightDrop, has already sold out of its 2023 Zevo 600. It is now taking reservations for model year 2024 vehicles, another sign that commercial electric delivery vehicles are in high demand. A remodeled General Motors assembly plant in Ontario, Canada, began shipping BrightDrop vehicles in March. By 2025, the facility is expected to produce 50,000 units a year. Just 16 months after delivering its first hand-built vehicle to FedEx, BrightDrop now counts more than 30 commercial customers covering parcel delivery, retail, rental and service-based utilities. BrightDrop's newest customer, Ryder, plans to add 4,000 electric vans to its lease and rental fleet. Read more on Smart Cities Dive.
How to Make Last-Mile Delivery Solutions More Sustainable
Last-mile delivery is a critical part of the delivery process. However, it is also one of the most environmentally damaging aspects of the supply chain, due to the high volume of fossil fuels consumed by delivery vehicles. As the eCommerce industry continues to grow, so does the need for last-mile delivery solutions. However, it is important to consider the environmental impact of these solutions and take steps to make them more sustainable. Here are some ways that companies can make their last-mile delivery solutions more sustainable. Read more in our blog here.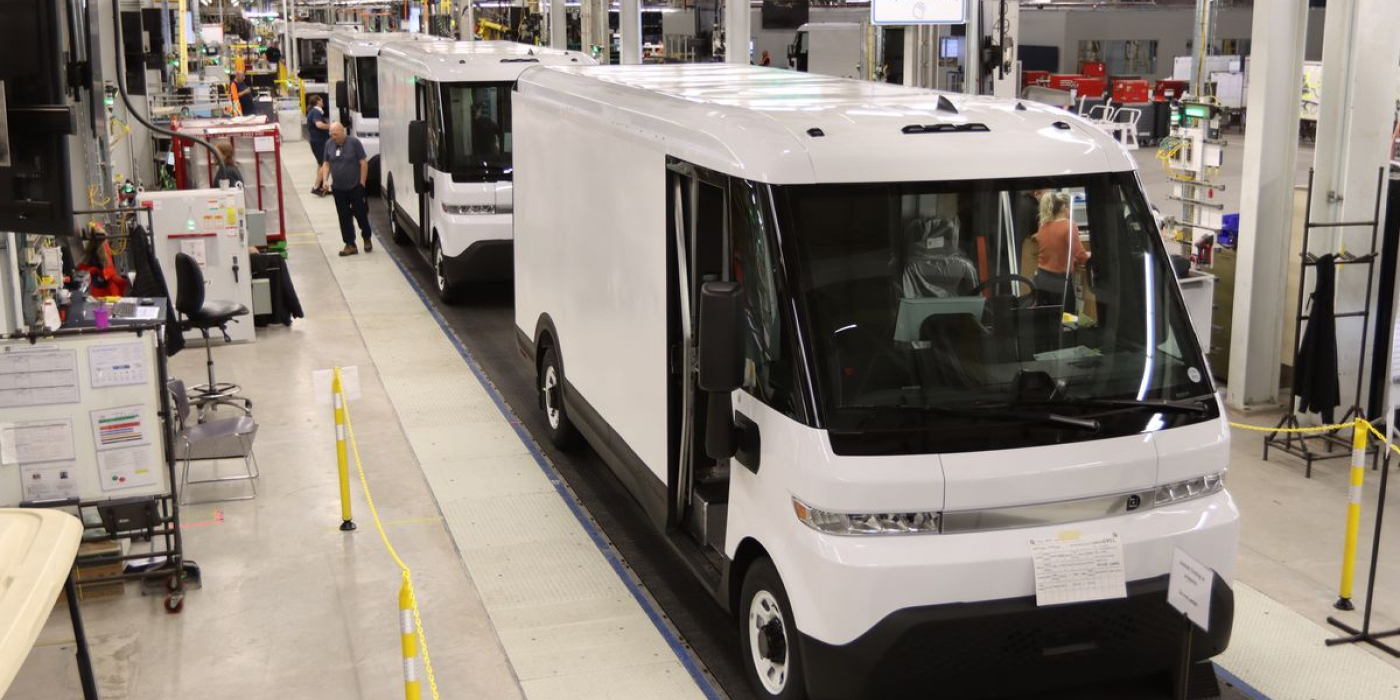 Carvana Expands Automated Automotive Fulfillment
Carvana, the omnichannel platform for buying and selling used cars, is opening its 36th car vending machine, and sixth in the state of Texas. The steel and glass structure stands 12 stories tall with a 43-vehicle capacity. Carvana customers can shop online and either select a time to pick up their vehicle at a local car vending machine or have the vehicle delivered to their home. Customers can also sell their current vehicle to Carvana and receive an offer in as little as five minutes. Read more on Chain Store Age.
Rite-Aid Opens Newest Small-Format Store
Rite Aid recently opened a Rite Aid Pharmacy in Scottsville, Virginia, the company's third small-format store in rural Virginia as part of a pilot program to improve access to pharmacy services in "pharmacy deserts" and underserved communities. The new location occupies approximately 2,500 square feet, which is smaller than the average 11,000 to 15,000 square-foot standard Rite Aid locations. These smaller-format stores feature a full-service pharmacy and an assortment of health-and-wellness products. Read more on Progressive Grocer.
Take full control over your logistics operations.