Reading Time:
4
min
Bringoz Industry Weekly 4/15
G
rocery delivery is off to a strong start this year. B2B eCommerce is growing, but some hurdles remain. While analysts at UBS see more pain ahead for brick-and-mortar stores, it's not as many closures as the investment bank had initially projected about a year ago. Cruise has expanded its autonomous delivery pilot with Walmart. Read about these stories and more in our weekly news roundup.
Grocery Delivery is Off to a Strong Start in 2022
Grocery delivery sales grew more than 20% on a year-over-year basis in March, reaching $3.5 billion, according to the latest monthly survey from eCommerce firms Brick Meets Click and Mercatus. First-quarter sales in the channel rose 15%, the survey found. "First, the aggressive expansion of third-party providers into grocery is enabling additional ways for people to shop online, and second, newer services focused on faster cycle times are appealing to a broader range of trip missions and usage occasions," David Bishop, partner at Brick Meets Click, said in a statement. Read more on Grocery Dive.
What's Driving Food and Beverage eCommerce Growth?
The food and beverage industry has experienced major eCommerce growth over the past few years. US food and beverage eCommerce sales will approach $80 billion in 2022, up 20.7% from nearly $65 billion last year, according to eMarketer. Even as US shoppers head back to stores, digital sales of food and beverage products will make up 7.6% of the roughly $1 trillion US eCommerce market in 2022. The industry's double-digit growth will continue for years to come. Innovative companies are transforming what was once a $30 billion online industry in 2019 into a nearly $150 billion one come 2026. Here's a look at what is driving digital sales growth in the food and beverage industry. Read more in our blog here.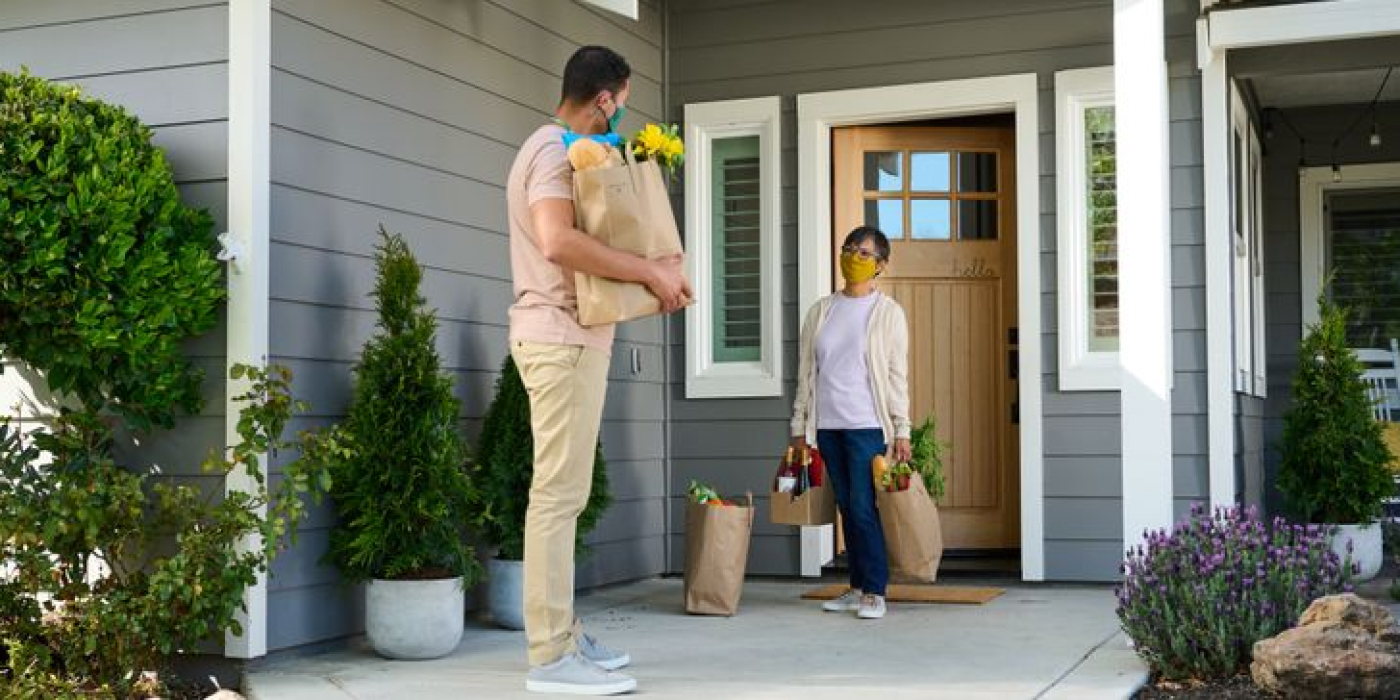 B2B eCommerce is Growing, But Hurdles Remain
Business buyers are increasingly turning to eCommerce to fill their needs, but transparency, in terms of fulfillment, inventory and shipping, remains a concern. A new survey from eCommerce platform BigCommerce noted that 45% of B2B buyers in a Wunderman Thompson report want more transparent fulfillment information. But a BigCommerce survey found that just 22% use shipping and fulfillment software. BigCommerce predicts B2B eCommerce will reach $1.8 trillion by 2023, accounting for 17% of all B2B sales in the U.S. Read more on FreightWaves.
UBS Expects 50,000 Store Closures in the U.S. Over the Next 5 Years
While analysts at UBS see more pain ahead, it's not as many closures as the investment bank had initially projected about a year ago. Brick-and-mortar shops have proven to serve a critical role for retailers' businesses during the Covid pandemic, the bank said in a new report on Wednesday, and retail sales growth has remained strong, in part due to rising inflation. This all bodes well for the future of physical stores, according to UBS retail analyst Michael Lasser. UBS is now projecting between 40,000 to 50,000 retail stores in the United States closing over the next five years, down from the 80,000 closures it previously forecasted. Read more on CNBC.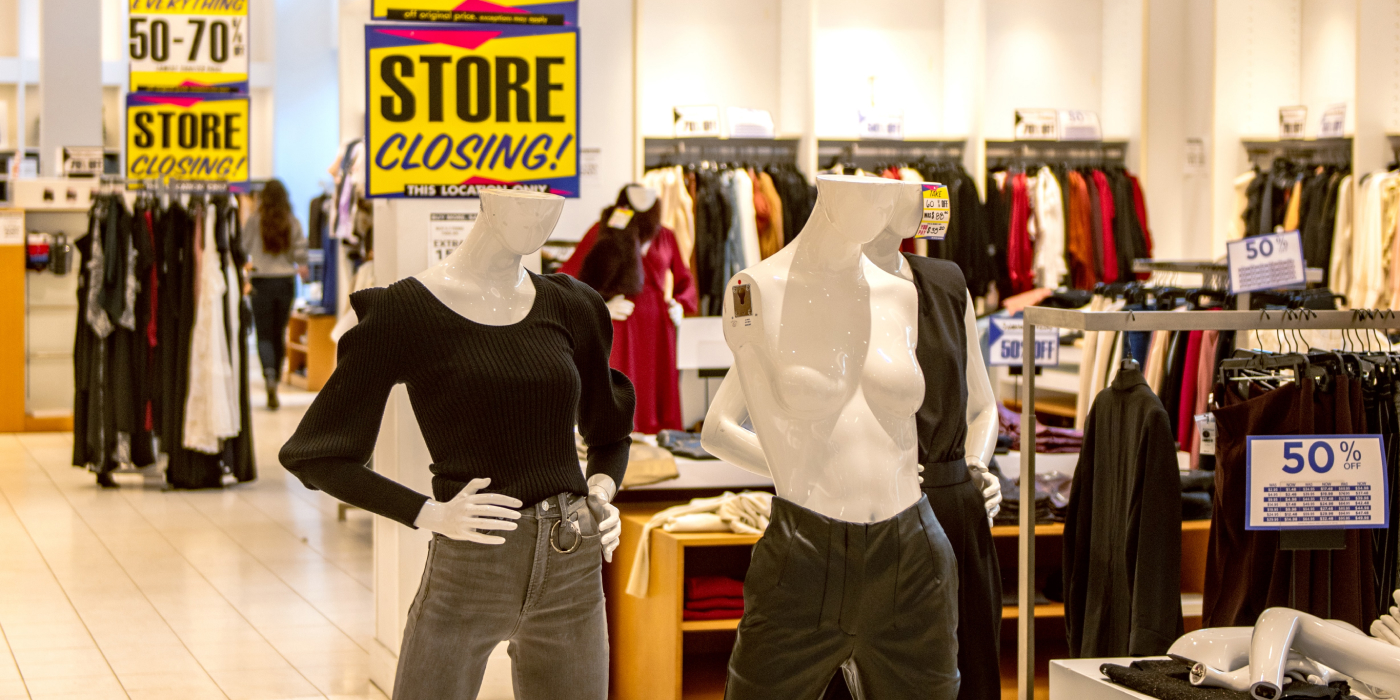 Cruise Expands Walmart Autonomous Delivery Pilot
Cruise, the self-driving car unit of General Motors, has expanded its autonomous delivery pilot with Walmart in Arizona. The company will now be doing limited deliveries for customers in Chandler, in addition to Scottsdale. The news comes a couple of months after Cruise had teased the expansion at a public meeting with Arizona state legislators, wherein Carter Stern, Cruise's senior government affairs manager, said the company would expand to eight Walmarts in the Phoenix and Scottsdale areas by the end of the year before exporting self-driving delivery to the rest of the country. Read more on TechCrunch.
Carvana Expands Automated Automotive Fulfillment
Carvana continues developing automated locations for picking up online vehicle purchases. The omnichannel platform for buying and selling used cars is launching its 32nd car vending machine, situated in Spring, Texas. The red brick-and-glass structure stands eight stories tall with a 27-vehicle capacity, and serves as an automated fulfillment center for online car purchases. The vending machine, which follows other recent openings such as a car vending machine Carvana introduced in Richmond, Va. in November 2021, is designed to offer a convenient pickup option for customers who purchase a vehicle on the Carvana omnichannel platform. Read more on Chain Store Age.
Take full control over your logistics operations.