Reading Time:
4
min
What's Driving Food and Beverage eCommerce Growth?
T
he food and beverage industry has experienced major eCommerce growth over the past few years. US food and beverage eCommerce sales will approach $80 billion in 2022, up 20.7% from nearly $65 billion last year, according to eMarketer. Even as US shoppers head back to stores, digital sales of food and beverage products will make up 7.6% of the roughly $1 trillion US eCommerce market in 2022. The industry's double-digit growth will continue for years to come. 
Innovative companies are transforming what was once a $30 billion online industry in 2019 into a nearly $150 billion one come 2026. Here's a look at what is driving digital sales growth in the food and beverage industry.
Retailers Build Their Own Delivery Operations
Retailers have adapted to the rise of online shopping and increased delivery demand by investing in their own delivery operations and becoming more self-reliant. Building their own delivery infrastructures has helped retailers deliver orders faster and easily adapt to customer demand. Major brick-and-mortar retailers have used their own resources to create agile and flexible delivery and fulfillment networks that can support continuous evolution and growth.
Dollar General aims to more than double its private fleet size by the end of 2022 to drive greater operational control and cost savings. Target plans to further invest in sortation centers where local stores pack eCommerce orders for faster and more efficient deliveries. Target also has four new distribution centers in development, with plans to open several more over the next few years to increase capacity.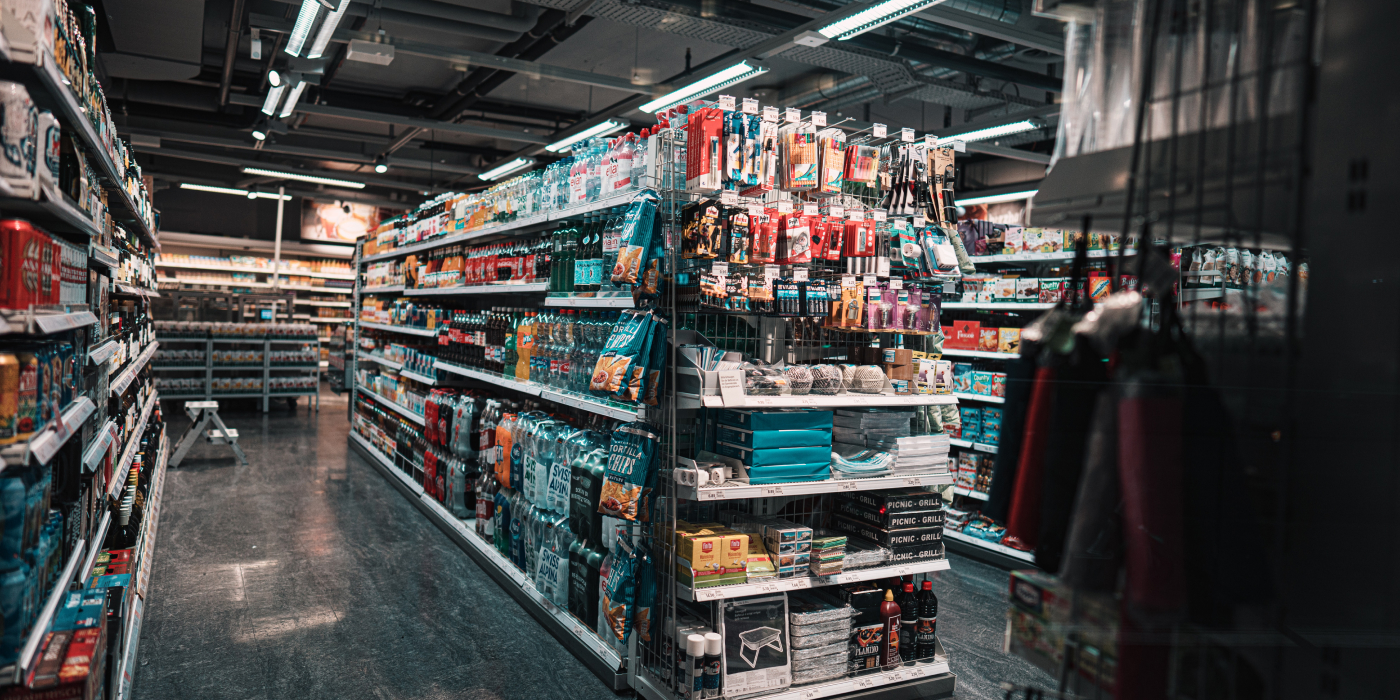 Rise of Third-Party Delivery Providers
In addition to building their own delivery operations, retailers are partnering with third-party delivery providers to reach more customers and provide them with fast and convenient delivery services. Partnering with third-party delivery services creates new ways for customers to discover and engage with different retailers and products. 
Kroger and Instacart launched a virtual convenience store that offers delivery of groceries, meal solutions, snacks and other products in as little as 30 minutes. The service, known as "Kroger Delivery Now," offers a selection of 25,000 items and is available to as many as 50 million households through Kroger's more than 2,700 grocery stores. With access to multiple third-party delivery applications, customers can easily order food and beverage products from the comfort of their own homes.
Restaurant Delivery Apps Expand Their Offerings
Diners have come to expect more choices when they explore restaurant delivery apps, including food and beverage and convenience options. This can bring more value to the company, create more opportunities for customers to discover new businesses, and lead to greater sales. Since customers are already ordering dinner, they might as well see what other snacks and products they need at home and order them as well. Customers who order food and beverage items may discover new restaurants to try.
Food-ordering and delivery marketplace Grubhub recently expanded its branded convenience concept, Grubhub Goods. The national expansion, a partnership with convenience store chain 7-Eleven, enables Grubhub to offer on-demand convenience delivery to customers from more than 3,000 Grubhub Goods locations across the United States. The Grubhub Goods locations with 7-Eleven reach most of Grubhub's diners nationwide and feature a selection of 7-Eleven's most popular convenience items including snacks, energy drinks, and personal care products.
The combination of increasing customer expectations and food and beverage eCommerce growth is forcing retailers to evolve their offerings. To compete in the crowded retail industry and increase profitability, retailers will need to ramp up innovation across their eCommerce, delivery and fulfillment operations and create more opportunities for customer engagement.
For more information about how our delivery management solution can help you adapt to eCommerce growth and manage your delivery operations more efficiently, please contact info@bringoz.com. 
Take full control over your logistics operations.