Reading Time:
3
min
Why Retailers are Moving to Delivery Self-Reliance
M
ajor retailers including Costco, Amazon, and Walmart are building out their own logistics networks as they aim to reduce their reliance on third-party delivery partners. Costco now delivers 85% of its US eCommerce shipments itself. Amazon has been growing its cargo airline and building out its delivery network over the past several years as it establishes more control over the fulfillment process.
Businesses that rely too heavily on third-party delivery services face challenges when it comes to meeting customer expectations and ensuring fast and reliable delivery service. Labor shortages and delivery delays can significantly hurt a company's image and lead customers to shop elsewhere. Companies need a delivery network they can rely on and adapt as delivery demands fluctuate. Owning your own delivery operation gives you greater control over the delivery experience.
Here's a look at why retailers should take control of their delivery networks and move to delivery self-reliance.
Streamline Delivery Operations
Traditional retailers that manage their own delivery operation can streamline their delivery process, enabling them to operate more efficiently. It may seem like an intimidating task, but it's easier than you think. Many retailers already have a key component needed to execute deliveries quickly: space. Leveraging their brick-and-mortar locations will help retailers fulfill orders faster and reduce operational costs.
Leveraging technology to manage the delivery operation will help businesses ensure on-time delivery and achieve substantial operational savings. Delivery management platforms allow companies to seamlessly track, monitor and manage the entire delivery process from one centralized location. They can provide advanced route optimization and real-time visibility to increase operational productivity and maximize resource utilization.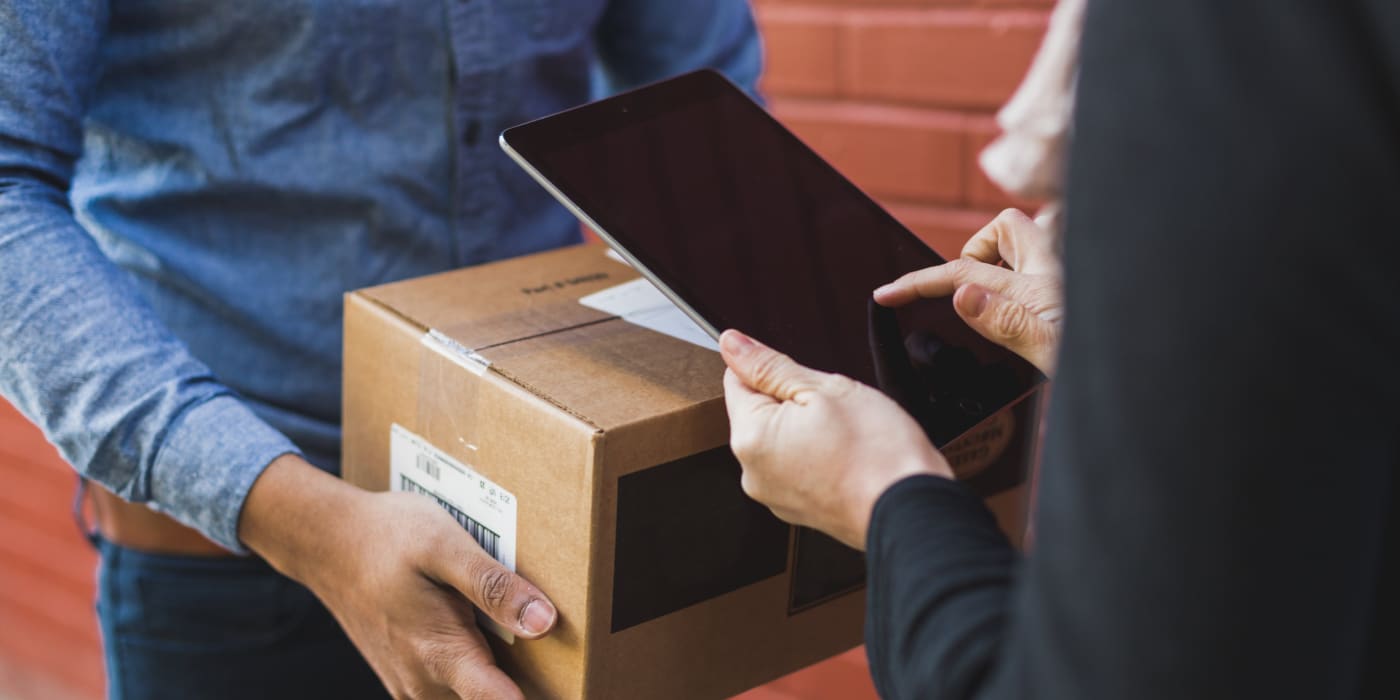 Enhance the Customer Experience
Running a delivery operation in-house will help retailers meet customers' expectations for fast delivery and increase customer satisfaction. When relying on third-parties, it's difficult to keep track of deliveries and respond to customer inquiries in a timely manner. Businesses don't have the information they need to provide customers with the support they expect. This can lead to frustrated employees and disappointed customers. Companies also lack the flexibility and ability to allow customers to customize their delivery experience.
Delivery management solutions enable customers to track their deliveries from start to finish. Customers don't have to make a call asking where their delivery is and if they happen to have another question, they won't have to wait on hold for long or at all since managers have all of the information they need right in front of them. Delivery management solutions can also allow customers to determine when, where, and how they receive deliveries, increasing convenience and minimizing missed deliveries.
Foster Business Growth
Building a delivery network in-house and growing delivery self-reliance gives businesses the opportunity to reach more customers and generate profit. Leveraging stores can help retailers fulfill more orders faster. Delivery management solutions enable retailers to better plan, create and optimize routes to take various real-time constraints into account and fully utilize delivery vehicles, increasing delivery capacity.
Delivery management systems can enable companies to easily scale their delivery operations to keep up with growing demand. The system can be configured and deployed across different locations, helping retailers expand their business. Companies can also offer discounts to incentivize customers to order deliveries for a specific time-window, increasing sales and delivery density while lowering operational costs.
Businesses that leverage technology to strengthen their delivery self-reliance will experience many benefits. Delivery management solutions provide companies with the necessary capabilities to manage their delivery operations effectively, meet evolving customer expectations, and adapt to growing business needs.
For more information about how our delivery management solution can help you move to delivery self-reliance and manage your delivery operations more efficiently, please contact info@bringoz.com.
Take full control over your logistics operations.