Reading Time:
4
min
Bringoz Industry Weekly 4/8
U
ltrafast delivery companies adopt new strategies to increase profitability as 15-minute time-windows remain expensive to sustain. Walmart is boosting starting pay for its 12,000 long-haul truck drivers who deliver merchandise to its stores and Sam's Clubs locations. Kroger has launched a restaurant supply business. Read about these stories and more in our weekly news roundup.
The 15-Minute Ultrafast Delivery Craze Hits Reality
Delivery companies have mainly competed for customers in two ways: being faster and offering the biggest discounts. Even more than price, the companies have tried to distinguish themselves based on speed, often advertising 15-minute delivery windows. Fulfilling these promises has been expensive. In an industry where losing money is the standard, access to capital has become a critical distinguishing factor. Smaller companies are likely to face increasing pressure to find acquirers. Meanwhile, rapid-delivery companies of all sizes are adopting new strategies to tweak their business models including implementing longer time-windows and new business ventures to increase profitability. Read more on Bloomberg.
Why Retailers are Moving to Delivery Self-Reliance
Major retailers are building out their own logistics networks as they aim to reduce their reliance on third-party delivery partners. Businesses that rely too heavily on third-party delivery services face challenges when it comes to meeting customer expectations and ensuring fast and reliable delivery service. Labor shortages and delivery delays can significantly hurt a company's image and lead customers to shop elsewhere. Companies need a delivery network they can rely on and adapt as delivery demands fluctuate. Owning your own delivery operation gives you greater control over the delivery experience. Here's a look at why retailers should take control of their delivery networks and move to delivery self-reliance. Read more in our blog here.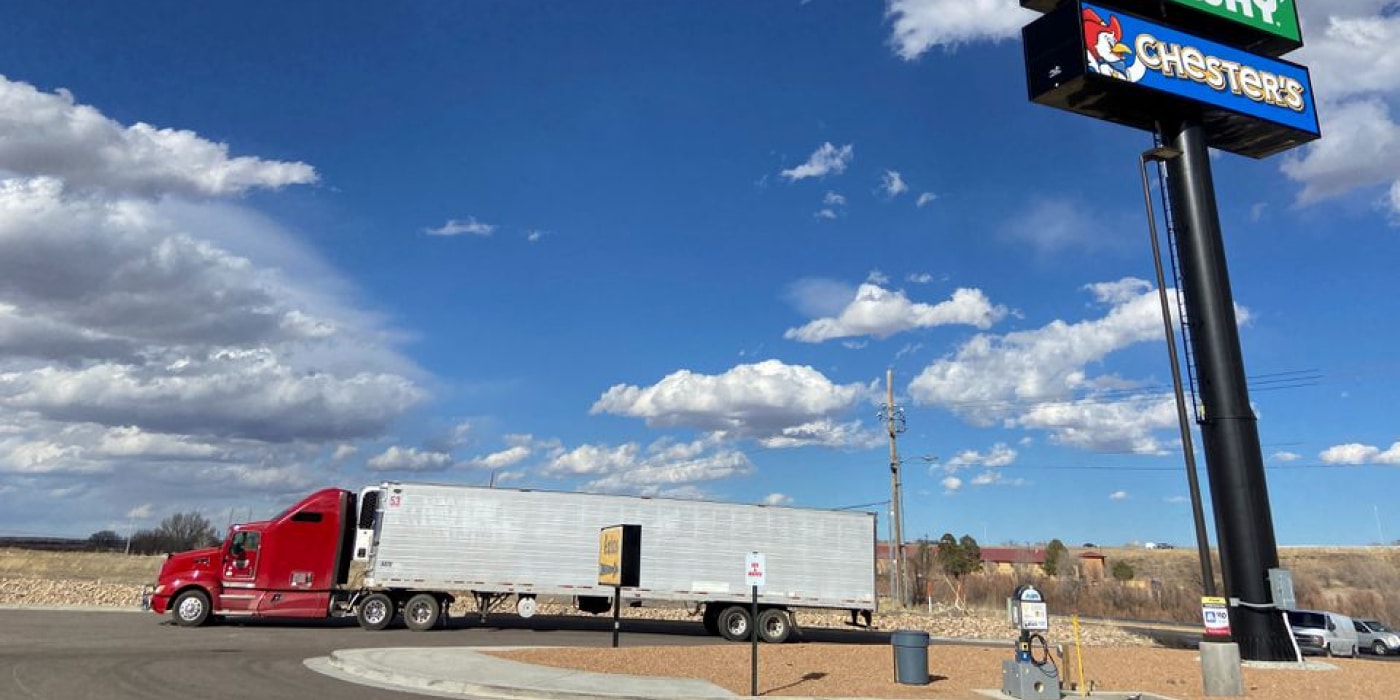 Walmart Raises Pay For Truck Drivers
Walmart is boosting starting pay for its 12,000 long-haul truck drivers who deliver merchandise to its stores and Sam's Clubs locations amid a U.S. shortage of drivers that threatens to prolong supply chain snarls and merchandise shortages. Qualified drivers — who tend to be in their late 40s and 50s, according to government and industry officials — remain in short supply. Federal limits on daily working hours, the COVID-19 pandemic and other hurdles have prompted many truck drivers to quit. Walmart is also following rival Amazon in incentivizing employees in other roles to retrain for in-demand transportation jobs required to ease supply chain bottlenecks and support their online operations. Read more on Reuters.
Kroger Launches Restaurant Supply Business
Kroger announced on Tuesday that it has launched a restaurant supply business offering next-day delivery to establishments in the greater Dallas area. Kroger Restaurant Supply offers "competitive wholesale pricing" by the case or unit to restaurants for delivery seven days a week. The new supply business comes as grocers increasingly court business clients for their eCommerce services. Kroger said fulfillment services are available to catering companies and bakeries as well as restaurants. It's offering free next-day delivery on orders that total $250 or more. Read more on Grocery Dive.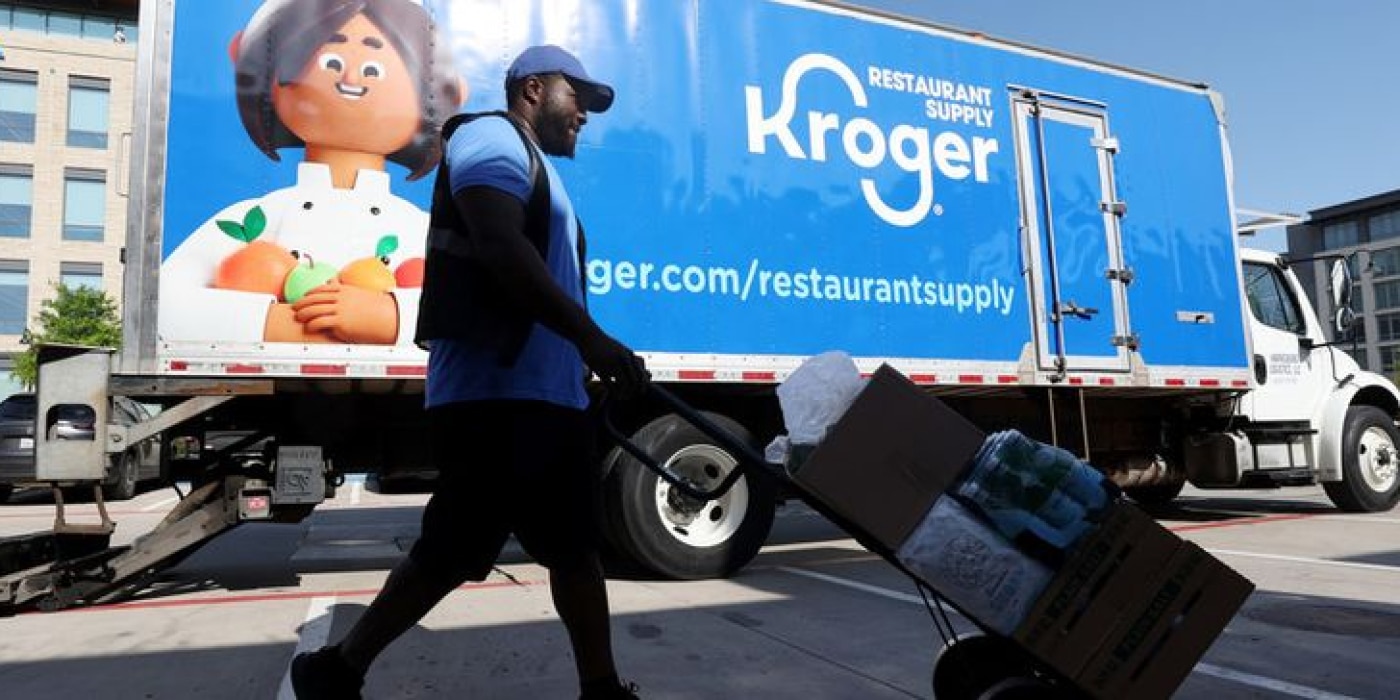 Alphabet's Wing Launches Drone Delivery in Texas
Wing is launching a drone-delivery service in the Dallas-Fort Worth area in what will be the Alphabet subsidiary's largest U.S. rollout and its first drone initiative operated by a customer. Walgreens Boots Alliance, Wing's largest customer in the U.S., will stage deliveries from a store parking lot in the town of Little Elm, Texas. Customers will be able to select from 100 items, including over-the-counter medicines and household essentials. Products delivered through other Wing customers, including ice cream, first-aid kits and pet prescriptions will be handled at a staging area at a mixed-use development in Frisco, Texas, by Wing employees. Deliveries will be limited to "tens of thousands of suburban homes" in Frisco and Little Elm for now. Read more on WSJ.
Aurora Expands Autonomous Freight Network
Aurora Innovation is launching its third autonomous freight pilot in Texas. Aurora Driver-powered trucks will haul loads for Werner Enterprises, a transportation and logistics company, between Fort Worth and El Paso, Texas. The startup is already hauling freight for Uber Freight customers and for FedEx. Werner will be Aurora's first full-truckload carrier customer, which means the truck will only carry one load and thus will be making longer, more dedicated hauls with fewer stops, allowing Aurora to flex its long-haul muscles. Aurora is also opening up three new terminals in Fort Worth, El Paso and Houston to support multiple commercial lanes. Read more on TechCrunch.
Take full control over your logistics operations.