Reading Time:
5
min
Bringoz Industry Weekly 7/24
A
grocery shopping shifts online, retailers are expanding their eCommerce and fulfillment options. New technologies enabling contactless delivery are also growing as coronavirus concerns continue to escalate. Read these stories and more in our industry weekly news roundup.
From Farm to Phone: A Paradigm Shift in Grocery
These past couple months have seen fundamental shifts in the business models adopted by grocers, and the behavior of consumers. These shifts to online grocery—are here to stay, corona-catalyzed and permanent. But the ways those orders are being fulfilled run the gamut. The Instacart model is far from ideal, so grocers are looking at central fulfillment centers, robotic automation, micro fulfillment centers, and darkstores. An AT&T study reveals that the adoption of automated fulfillment centers, ideally micro fulfillment centers , is the most profitable path forward for brick-and-mortar grocers hoping to expand into online. Retailers must not only optimize their fulfillment operations, but also the logistics of delivery to a customer's doorstep to ensure speed and quality. Read more on Tech Crunch.
Bringoz Blog: COVID-19 Drives Autonomous Delivery Growth
Robots used to be something we saw on television or imagined in a distant future. Not anymore. What once was only conceivable on the big screen is quickly making its way into reality and the coronavirus outbreak has given delivery robots and autonomous delivery a new sense of urgency. As coronavirus concerns continue to escalate, autonomous delivery options are seeing increased adoption as they provide speedy and safe options to deliver goods. We describe some ways autonomous delivery is getting a boost and providing life-saving services to people around the world. Read more in our blog here.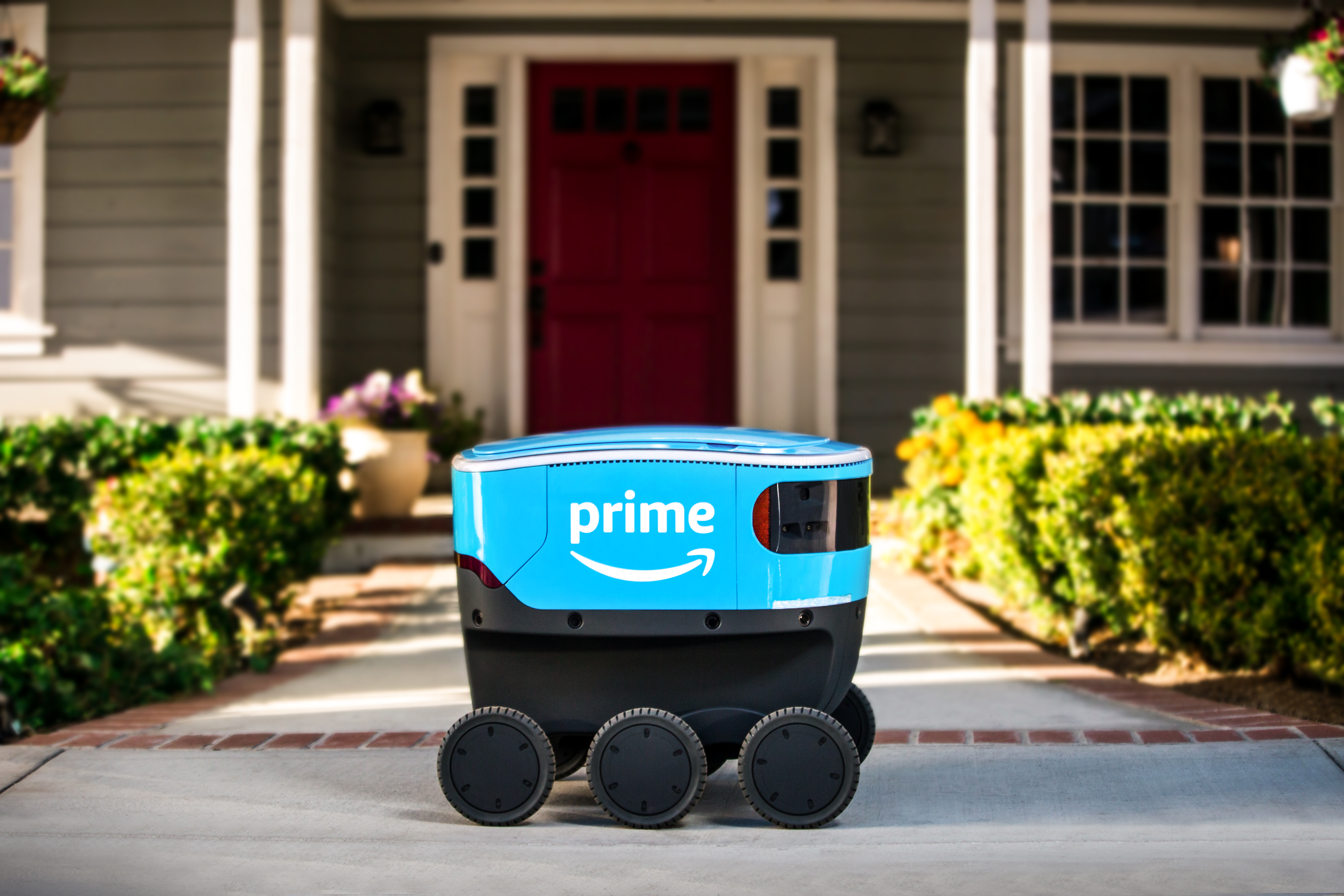 Amazon is Rolling Out More Bots For Contactless Delivery
The Amazon Scout, the electric & autonomous mobile machine, will now be bringing contactless delivery services to Atlanta and Franklin, Tenn. Facing demand for a hands-free hand-off of packages during the COVID-19 health crisis, execs at Amazon Scout hope that the service will bring some peace of mind to customers. "Adding Atlanta and Franklin to our existing operations gives Scout devices the opportunity to operate in varied neighborhoods with different climates than they operate in today" wrote Sean Scott, vice president of the division. Read more on NY Post.
Walmart Partners With Yahoo On New Grocery Shopping Channel
Walmart has partnered with Verizon Media to enable grocery shopping from customers' email inboxes. The service, called "Groceries from Walmart," will be available to Yahoo Mail users through the iOS app and desktop, with Android to come later this year. Shoppers will be able to browse products and add them to their carts within Yahoo Mail. The move adds additional functionality to Yahoo Mail's newest app, which launched last year and includes a feature called Grocery View. With Grocery View, shoppers can see deals at local grocery stores, save them to their shopping lists and connect loyalty cards to their email accounts. Read more on Retail Dive.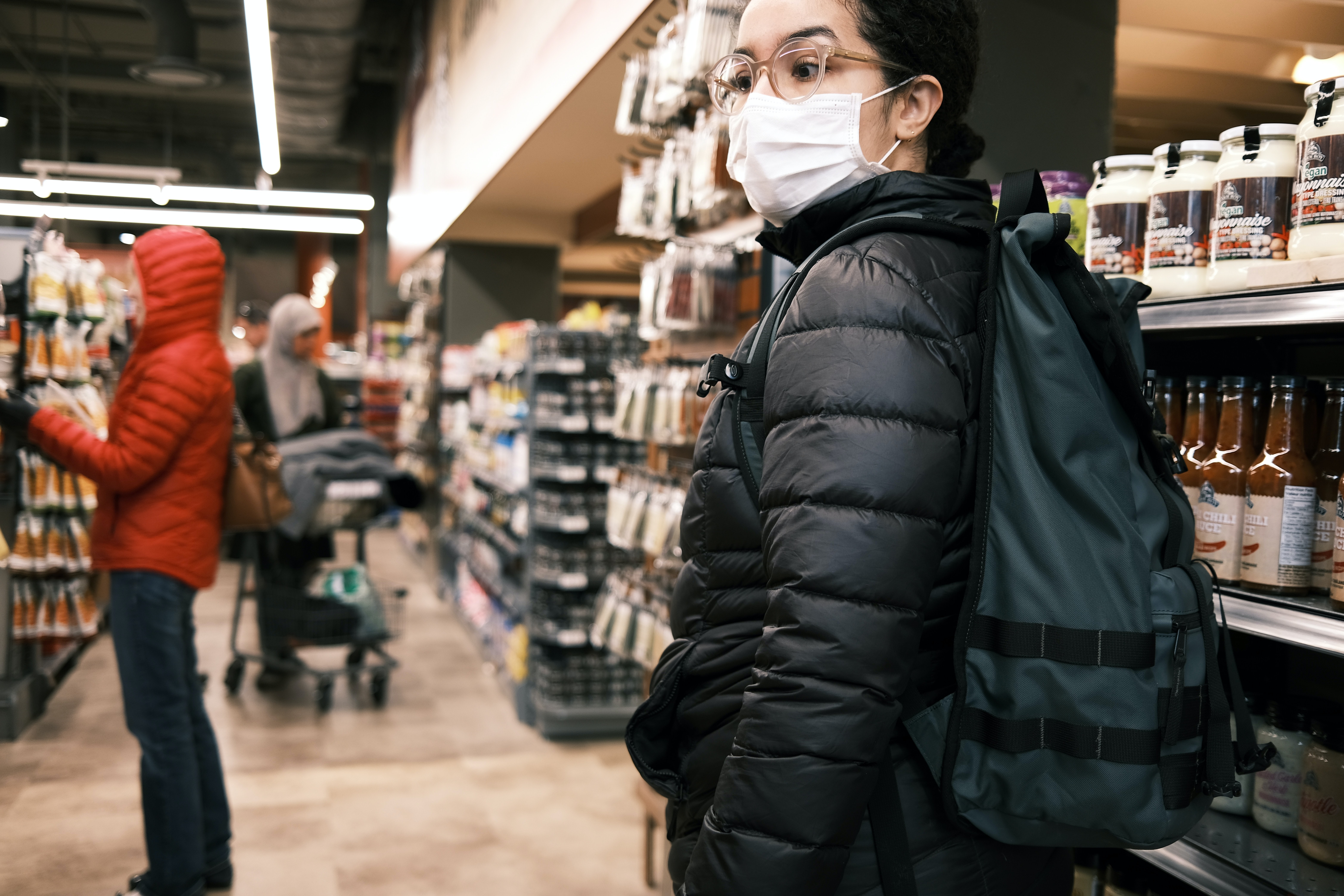 Aldi Plans to Open 70 New Stores By End of 2020
Aldi has unveiled new details of an aggressive growth strategy that will see it open 70 new stores in the second half of 2020, including its first four locations in Phoenix and a new distribution center in Alabama next year. With the addition of 70 more stores, Aldi moves closer to a goal set in 2017 of operating 2,500 stores in the United States by the end of 2022. Aldi's brand of food retailing, smaller stores with a limited assortment of primarily low-priced store-brand items, proved popular with shoppers even before the pandemic hit. Its popularity continues to grow as the retailer recently expanded its eCommerce offerings and accelerated rollout of its Curbside Grocery Pickup service. Read more on Progressive Grocer.
Waymo is Designing a Self-Driving Ram Delivery Van With FCA
Waymo and Fiat Chrysler Automotive are extending their four-year-old partnership to include commercial vans. On Wednesday, the companies announced a plan to jointly develop an autonomous delivery van based on FCA's Ram ProMaster. Moreover, FCA has chosen Waymo as its "exclusive, strategic technology partner for L4 fully self-driving technology across FCA's full product portfolio," the companies announced. Waymo has big ambitions for its commercial delivery program. In addition to designing autonomous Ram ProMaster vans with FCA, the company also has a small fleet of Class 8 semi trucks that are currently being tested on the highways in Arizona, New Mexico, and Texas. Read more on The Verge.
Amazon Officially Postpones Prime Day in the U.S
The coronavirus pandemic has pushed back Amazon's biggest shopping event of the year. Amazon is postponing Prime Day in the U.S., the company announced Tuesday. Amazon didn't announce a date for the two-day summer sales event, which is typically held in mid-July, saying it will share "more details soon." Speculation began to build in April, as Amazon saw unprecedented demand from stuck-at-home shoppers during the coronavirus crisis. The flood of orders quickly caused supply chain shortages and delivery delays. Since then, operations at Amazon's warehouses have slowly returned to normal, but the company now faces new coronavirus outbreaks across the country, which could threaten its logistics operations again. Read more on CNBC.
Take full control over your logistics operations.