Reading Time:
4
min
COVID-19 Drives Autonomous Delivery Growth
R
obots used to be something we saw on television or imagined in a distant future. Not anymore. What once was only conceivable on the big screen is quickly making its way into reality and the coronavirus outbreak has given delivery robots and autonomous delivery a new sense of urgency. There is little doubt that recent eCommerce growth as well as customer demand for convenient and contactless delivery options has driven significant acceleration in the autonomous delivery sector. A recent report by Research and Markets found the global autonomous last-mile delivery industry is projected to grow to $76 billion by 2030, due to technological advancements in delivery vehicles and the surging demand for fast delivery.
As coronavirus concerns continue to escalate, autonomous delivery options are seeing increased adoption as they provide speedy and safe options to deliver goods. Here are some ways autonomous delivery is getting a boost and providing life-saving services to people around the world.
Drones Deliver During a Crisis
The coronavirus pandemic froze most of the world's aviation industry and grounded fleets. As a result, it accelerated the use of autonomous flying drones to deliver much needed medications to rural areas. For example, drone delivery startup Zipline used contactless drone delivery to transport COVID-19 test samples in remote locations across five African countries. Officials in Chile launched a pilot drone program to deliver medications to people living in remote rural areas. Autonomous drones offer lower cost per mile and higher speed than vans in last-mile deliveries, according to Gartner. 
When autonomous drones deliver parcels, their operational costs are at least 70% lower than a van delivery. In 2026, over one million drones will be carrying out retail deliveries, up from 20,000 today. The drone's high speed, lack of traffic restrictions, and low environmental impact means it can easily outpace land transportation making it exceptionally appealing for retailers to make deliveries quickly and efficiently. For example, UPS subsidiary UPS Flight Forward recently launched a drone delivery service with CVS to deliver prescription medicines to residents in a Florida retirement community in an effort to maintain social-distancing and enable faster, same-day delivery of time or temperature-sensitive medications.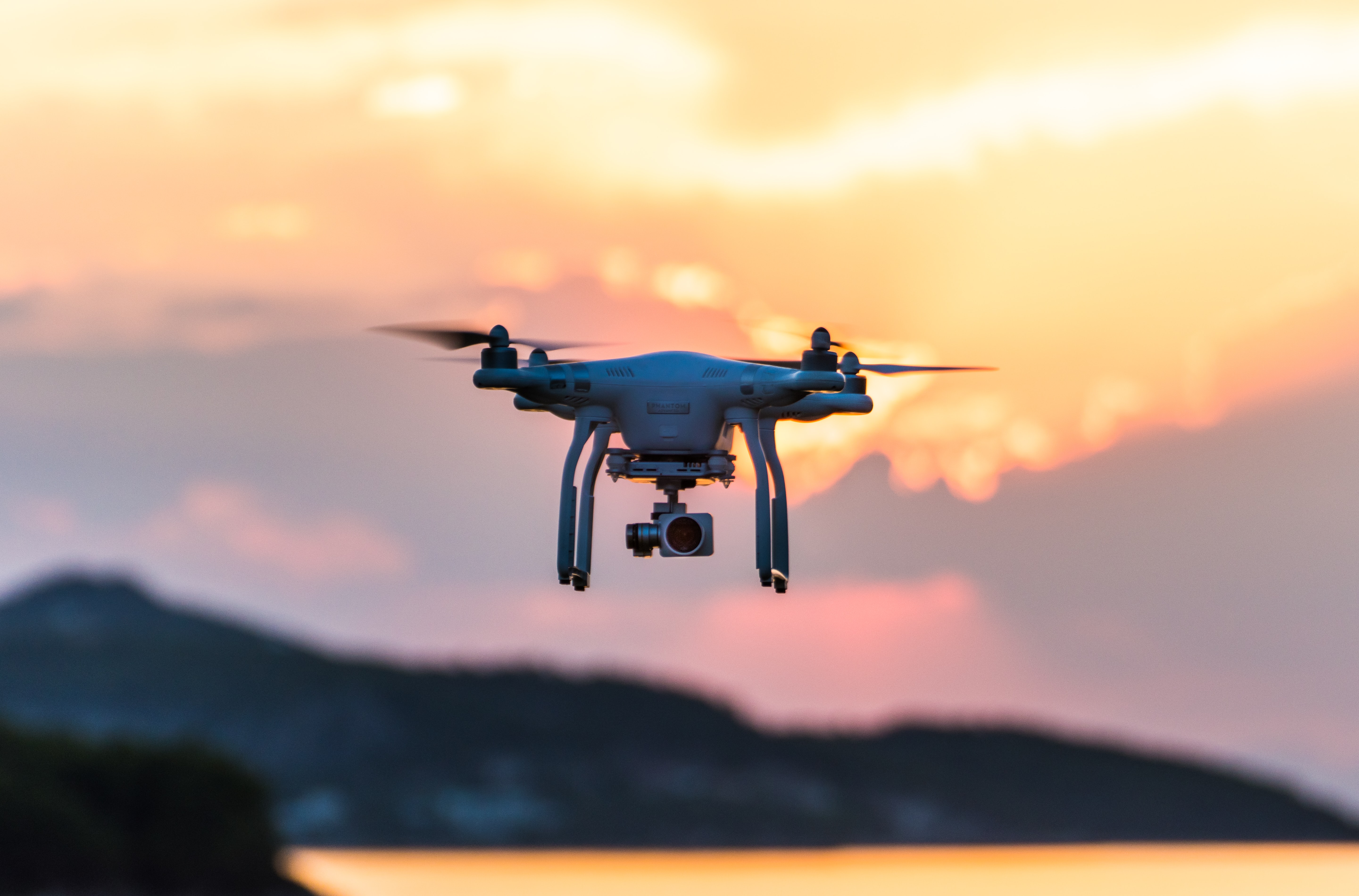 Robots Go Mainstream
While autonomous delivery robots were already in use in some urban areas, universities, airports, and large corporate campuses prior to the pandemic, demand for them has grown as the pandemic has escalated. The first instance of delivery robots making a difference in pandemic conditions took place in China, where fully autonomous delivery vans made by Unity Drive Innovation were used to deliver food in the cities of Suzhou, Shenzhen and Zibo in the midst of lockdown conditions. The relatively large autonomous electric vans were used in factories and on private industrial property for two years prior to their deployment to cities. 
During the height of the pandemic, these autonomous vans were able to deliver food to neighborhoods that had been cut off from supply chains by quarantine orders. In the U.S., the coronavirus has highlighted early players in robot delivery, including Starship Technologies and Nuro. Nuro's autonomous vehicles have completed various pilot programs, including in Texas where they were used to deliver groceries for Kroger as well as pizza for Domino's. Starship Technologies is expanding its autonomous food delivery service in Arizona.
What's Next?
Regulators, safety concerns, and community opposition have limited autonomous delivery in the past. However, with air travel down nearly 90% and fewer cars on the road as more people work from home and limit their exposure to the coronavirus, the risks for implementing these new technologies are being reassessed as their benefits take on new importance. Drones, robots, and autonomous vehicles connect people to goods providing fast and convenient deliveries, while promoting social distancing in last-mile delivery. They can handle high volumes of work and aren't susceptible to illness nor are they an agent for spreading the virus. This could force the relaxation of rules and regulations in the future, as coronavirus cases rise and people seek ways to minimize their risk.
The COVID-19 crisis has accelerated the implementation of autonomous delivery. The increase in online shopping and grocery delivery is creating opportunities for self-driving technology companies to expedite the implementation of their products and services, while stay-at-home orders and lockdowns have facilitated the approval of regulations critical for autonomous delivery pilots. These changes are creating new opportunities for autonomous technology companies to create more partnerships with retailers that want to accelerate their digital growth, make their supply chains more resilient, and meet customer demands for fast delivery service. 
Bringoz provides technology to help companies manage their last-mile delivery operations including management of various modes of delivery, real-time constraints, and unexpected demands leading to increased operational efficiency. For more information about Bringoz and how we can help you manage your deliveries during these trying times, contact info@bringoz.com.
Take full control over your logistics operations.