Reading Time:
3
min
Grocers Face Pressure in the Ultrafast Delivery Race
S
oaring online sales, increased delivery demand, and new delivery startups have put enormous pressure on brick-and-mortar grocery retailers over the past few years. Grocery accounted for 8.9% of the $885 billion in U.S. online retail spending for 2021. Looking ahead, the grocery industry is expected to surpass $85 billion in online spending for 2022, according to Adobe.
Grocery retailers face huge growth potential through delivery as it remains popular amongst customers. Grocery delivery sales grew more than 20% on a year-over-year basis in March, reaching $3.5 billion, according to the latest monthly survey from Brick Meets Click and Mercatus. Delivery speed has become a key competitive differentiator in the grocery industry. New delivery services are enticing customers with ultrafast delivery promises, pressuring traditional grocers to pick up the pace of their deliveries or risk being left behind.
Here's a look at how grocers are speeding up their delivery operations to attract more customers, retain existing customer relationships, and differentiate themselves in the vastly competitive grocery industry.
Building Delivery Operations In-House
Grocers are increasingly investing in their delivery and fulfillment operations in order to better meet increasing customer expectations and adapt to demand. While it may seem like a big investment upfront to run an in-house delivery operation, it pays off in the long run with greater sales, better customer retention, and increased customer satisfaction. 
Working with drivers directly and managing deliveries themselves will help retailers better manage growing industry pressure and ensure deliveries arrive on time. Building their own delivery operation will also enable grocers to control the customer experience, answer customer questions faster, and provide better customer service. Retailers can gain valuable feedback from their customers that will help them improve their businesses.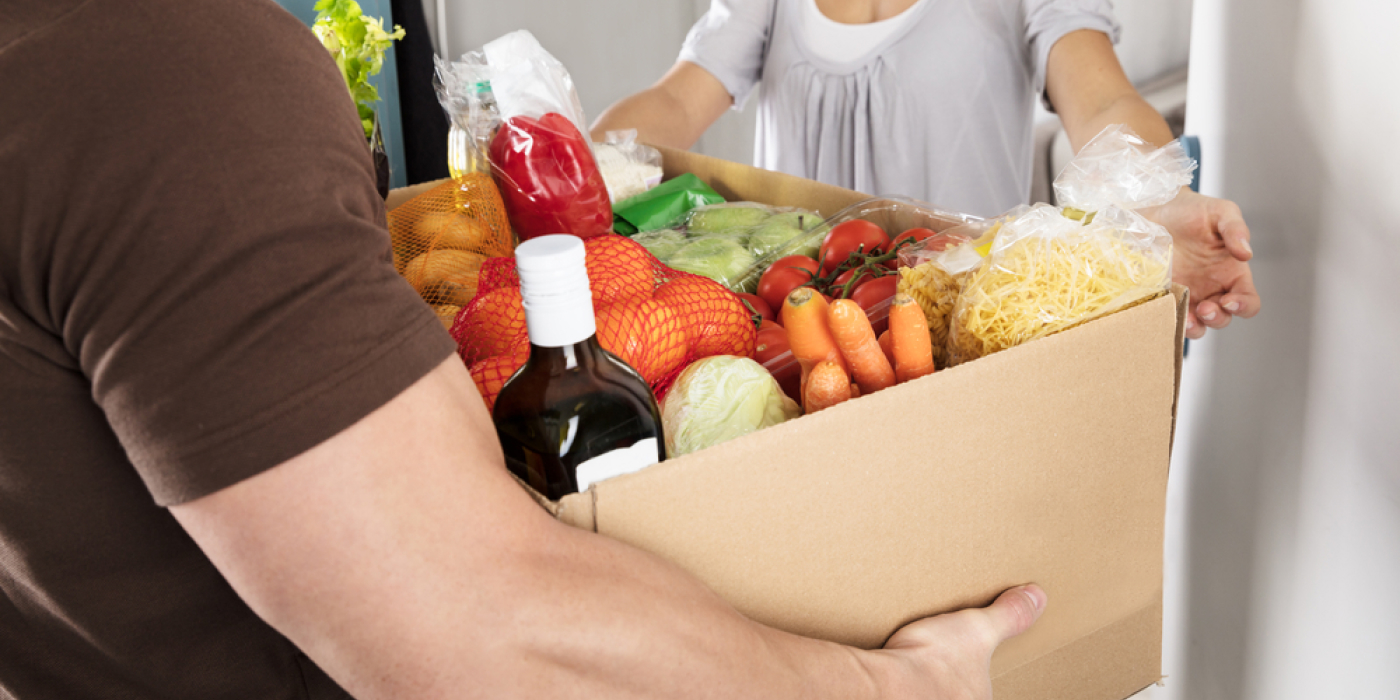 Implementing Automated Solutions
Manual tools can no longer enable grocery retailers to sufficiently meet customers' expectations for speed and convenience. Grocers are turning to eCommerce and delivery management solutions to grow their digital sales and manage deliveries more efficiently. The systems can easily integrate with each other to streamline the entire delivery process.
Delivery management platforms can help grocers track, monitor, and manage all of their deliveries and drivers from one location, increasing visibility and eliminating information silos. These solutions can be customized to a grocer's specific business needs. Delivery management platforms are scalable, seamlessly allowing grocery retailers to grow their delivery operations and adapt to fluctuating customer demands.
Partnering With Third-Party Delivery Services
Grocers can also work with third-party delivery services to provide faster delivery service. They have the digital platforms and labor force to quickly fill delivery orders for retailers. While retailers may gain a fast and convenient delivery solution, they should keep in mind the costs they will incur as a result of partnering with third-party delivery providers.
Third-party delivery platforms can make or break a customer relationship. While they provide your customers with fast and convenient delivery service, they're probably providing the same service to your competition. Customer stickiness will likely suffer as shoppers discover new stores and products. Grocers will also lose access to customer data limiting their ability to obtain insights that could help them provide a more personalized delivery experience.
Grocers are adopting new strategies and solutions to help them manage growing pressure to deliver orders faster. As the grocery sector digitalizes and customers' expectations for fast delivery grow, retailers should look towards innovative delivery solutions to deliver orders quickly, manage deliveries effectively, and fuel future success.
For more information about how our delivery management solution can help you deliver orders faster and manage your delivery operations more efficiently, please contact info@bringoz.com.
Take full control over your logistics operations.