Reading Time:
4
min
How Can Technology Bolster Supply Chain Efficiency
S
upply chain shortcomings have been an issue over the past couple of years, and many companies were unprepared and lacked the necessary agility to deal with unforeseen supply chain disruptions and spikes in demand. Businesses are increasingly prioritizing restructuring their supply chains by focusing on digital transformation.
Technology, such as scalable digital solutions, is driving many changes in supply chains and logistics operations. Technology solutions can mitigate labor shortages and be flexible and scalable, enabling companies to easily expand their businesses and adjust to increased customer demand. Companies are in the midst of supply chain overhauls as they seek to lower costs, increase flexibility, and gain more control over their supply chains.
Companies have been transforming their business processes to build more resilient supply chains and maintain competitiveness. Here's a look at how investing in supply chain and logistics technologies can bolster efficiency and help companies future-proof their supply chains.
Improve Warehouse Output
Companies are implementing innovative technology solutions in their warehouses to mitigate driver shortage challenges, lower operational costs, and drive efficiency. Autonomous mobile robots, for example, are becoming increasingly popular in warehouses and other supply chain facilities. Seventy-eight percent of chief supply chain officers expect to save more than 10% on order fulfillment costs as a result of robotics automation and 85% plan to increase existing investments in robotics, according to a Berkshire Grey survey.
Boston Dynamics recently announced that it has signed a $10 million agreement with supply chain company NFI as part of a pilot program to test its Stretch robot. The case-handling mobile robot will initially be used to unload trucks and containers in 2023 at NFI's warehouse in Savannah, Georgia. NFI said it envisions Stretch becoming an "invaluable asset" at its import de-consolidation centers, cross-dock and transload facilities, and floor-loaded inbound and outbound distribution centers.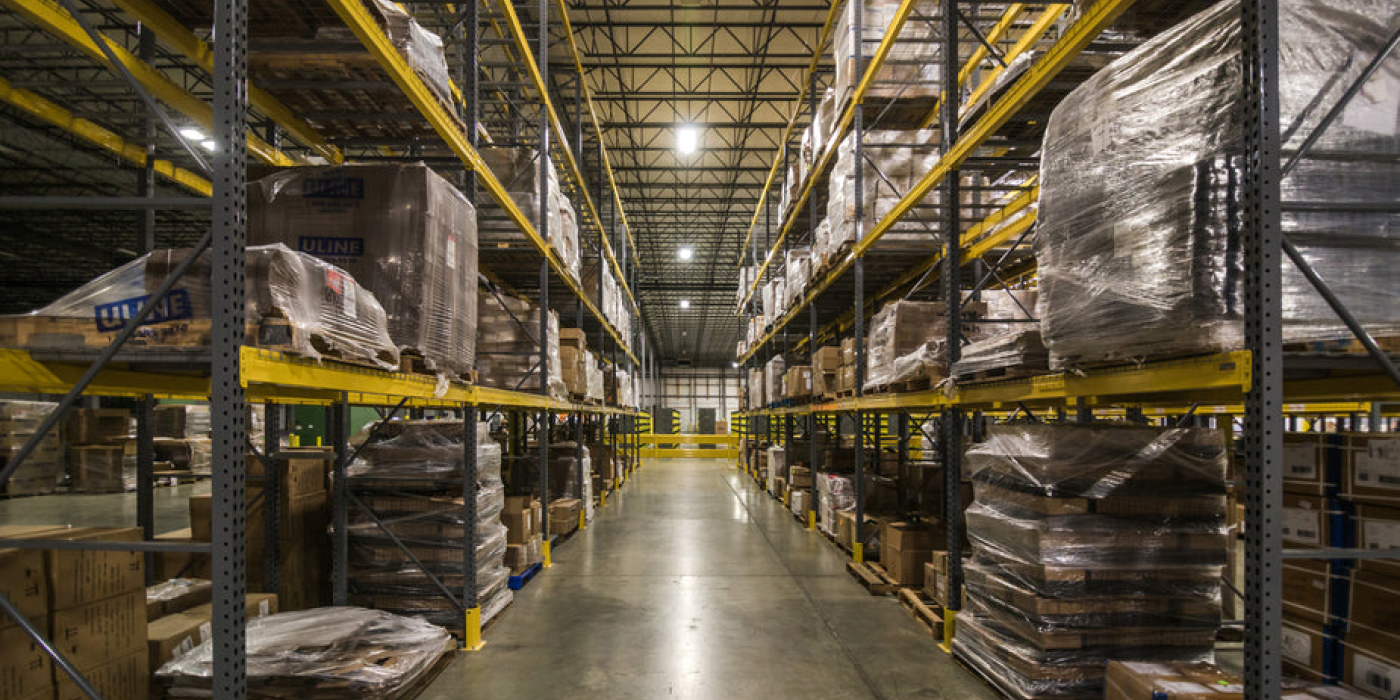 Streamline Logistics Operations
More than two-thirds (68%) of supply chain executives said they will need same-day or faster deliveries within two years, according to the Berkshire Grey report. Supply chain leaders are increasing delivery speed and efficiency by leveraging delivery management solutions and 69% are planning to accelerate cloud adoption to enhance real-time data access. Cloud-based solutions enable companies to easily grow their logistics operation as companies can start with the features they need and utilize new features as their business needs evolve. 
As inventory moves throughout the supply chain, delivery management solutions allow companies to seamlessly manage each leg of the delivery journey. With the help of advanced delivery management solutions like Bringoz, companies can achieve better visibility, increased flexibility, and faster decision making. Real-time route optimization allows companies to easily adapt to fluctuating delivery demand and unexpected delays. An easy-to-use dashboard enables managers to efficiently track, monitor, and manage deliveries from a centralized location. 
Enhance Collaboration
Digital solutions including warehouse management systems and delivery management software enhance transparency by providing all stakeholders in the supply chain with real-time data. Data sharing with partners is critical to identifying the areas that are doing well as well as the weak links in the chain. Managers can use these data-driven insights to collaborate with each other, modernize their supply chains, and become more resilient. 
Inventory management systems provide real-time insights into how much inventory companies have and what they need to order. Delivery management solutions enable real-time driver tracking and updates to ensure orders are delivered in a timely manner and keeps customers informed every step of the way. Connecting and harnessing multiple technologies can help companies meet end-to-end supply chain needs, unlock deeper insights and help businesses not only respond to disruptions, but also recover quickly. 
The integration of technologies into supply chains is crucial to monitoring and optimizing a company's resilience. By adopting new ways of conducting business and meeting the changing needs of customers, supply chain and logistics leaders can overcome challenges and build customer-centric supply chains prepared for whatever the future may bring.
For more information about how our delivery management solution can help you manage your delivery operations more efficiently, please contact info@bringoz.com. 
Take full control over your logistics operations.