Reading Time:
3
min

How Grocery Retailers Stay Ahead of the Competition
C
onvenience and the rise of online grocery and on-demand services are driving a big shift among consumers when it comes to their grocery shopping habits. While online grocery shopping is growing, brick and mortar grocery shopping is still very popular with 72.4% of online shoppers purchasing "a little" and only 11.6% buying "a lot" of their groceries online last year, according to the 2019 U.S. Online Grocery Survey by Coresight Research, suggesting that the market is primarily adding occasional shoppers.
Redefine your in-store experience and leverage the resources you already have to increase options and efficiency, in order to get ahead of the competition and drive consumers back to your store aisles. To compete successfully, balance strengthening your relationship with customers while lowering operating expenses in order to survive. While this is no easy task, using what you have will make the task a lot easier and help you get ahead faster and offer customers special experiences that they can't get anywhere else.
Leverage Stores for Fast Fulfillment and Delivery
Your store's proximity to customers can help lower costs related to fulfilling and delivering orders, while making the shopping experience faster and easier. Build out strategically placed physical locations with multiple fulfillment options including curbside pickup, buy online pickup in-store, and delivery. If you feel there is increasing demand in your store, you should consider integrating a micro fulfillment center. On the other hand, if you have a smaller operation, you may only need space to store assembled orders. Some customers prefer delivery while others prefer pickup. Delivering orders from stores enables faster delivery service, while in-store pickup costs less to provide and has the potential to increase in-store sales.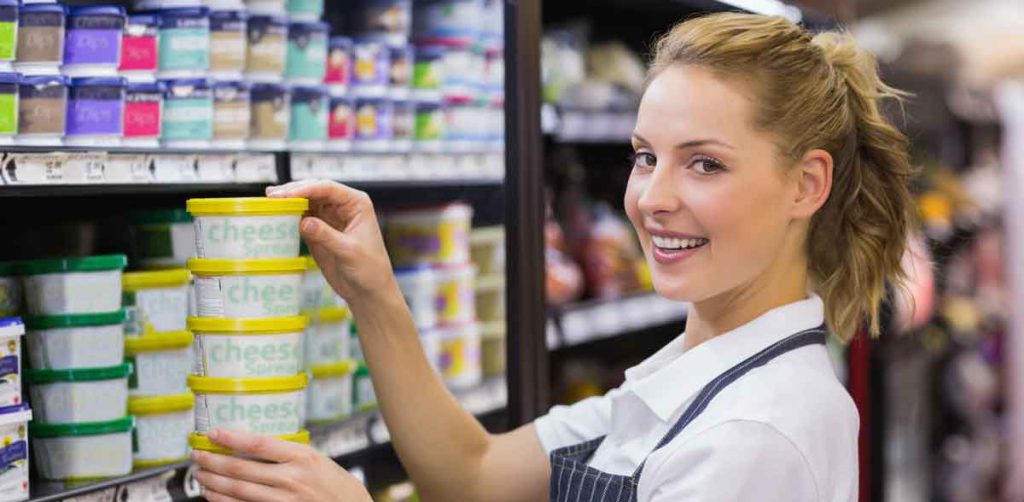 Train Store Employees to Pick and Pack Orders
Using employees to fulfill orders will help you lower operational costs, maximize your resources, and increase productivity. Slow in-store periods can be used to fulfill more online orders and grow your online business. Train your staff on product knowledge so they understand how to pick food items quickly and efficiently, as well as provide good customer service in the process. For example, if an item is out of stock, calling the customer and informing them of their options shows you care and deepens your connection with them. Interacting with store associates can also simplify shopping for in-store shoppers and ensure they get exactly what they're looking for.
Differentiate Your In-Store Experience
Another way to maximize the advantage of your physical footprint and proximity to shoppers is by identifying ways to leverage these assets to create memorable experiences for shoppers that go beyond grocery shopping. Support your community by collaborating with local businesses to offer exclusive promotions and products such as food and drink tastings. To maximize your stores and increase customer loyalty, offer your in-store customers useful and unique experiences transforming simple shopping into an innovative and meaningful experience.
As online grocery continues to grow, it's more important than ever for brick and mortar retailers to leverage their assets to increase their competitive advantage. Customer demands are shifting, and the flexibility to keep up with and adapt to them is crucial to running a successful grocery business. Adjust your strategies to ensure that you are not only are meeting customer expectations, but also are differentiating yourself in the market. Offering multiple fulfillment options and investing in the in-store experience while providing great customer service will build your brand, increase customer satisfaction, and boost sales.
For more information about Bringoz and how we can help fulfill your logistics needs, contact info@bringoz.com.
Take full control over your logistics operations.