Reading Time:
4
min
How Have Digital Restaurant Marketplaces Grown
C
onsumer demand for online food ordering has increased. As a result, US digital restaurant marketplace sales via platforms such as DoorDash and Grubhub more than doubled in 2020, according to eMarketer. Digital restaurant marketplace sales finished the year with $44.94 billion in sales, more than double the $20.08 billion in 2019. 
A recent report from market research company Incisiv finds that digital sales will make up more than half (54%) of limited-service and quick-service business by 2025. This marks a 70% increase over pre-COVID estimates. Share of sales through delivery is expected to grow to 23% in 2025, versus pre-COVID forecasts of 15%. Now that pandemic conditions are improving, some customers are returning to in-person ordering and indoor dining. This could pose a risk for third-party food delivery apps.
Digital restaurant marketplaces are making some adjustments to their platforms and policies in hopes of remaining a valuable resource for restaurants and their customers. Here's a look at some ways they are evolving to meet growing customer and restaurant needs.
Price Plans
As high commission fees take a toll on restaurants, digital marketplaces are implementing new pricing solutions. DoorDash recently announced new pricing plans for the restaurants who use the platform for pickups and deliveries. DoorDash now offers three plans to restaurants. DoorDash Basic, where restaurants pay a 15% commission on deliveries, supports a smaller delivery area. DoorDash Plus allows restaurants to pay 25% to be part of DoorDash's DashPass subscription program and get increased visibility in the DoorDash app. 
DoorDash Premier allows restaurants to pay 30% in exchange for the lowest customers fees, the largest delivery area and a growth guarantee of at least 20 orders per month across pickup, delivery and DoorDash-owned Caviar. With these price plans restaurants can offer convenient delivery to customers at a cost that is more aligned with their goals and their customers' needs.
Delivery and Logistics
Restaurants have been forced to quickly scale their digital capabilities amid the pandemic, Digital food marketplaces are doing the same. These third-party food delivery companies are partnering with delivery management platforms to enhance their technology capabilities and provide restaurants with better delivery service. Real-time visibility through one access point allows restaurants to effectively track, monitor, and manage all of their deliveries from one central location. Real-time tracking allows customers to track exactly where their food is and when it will arrive.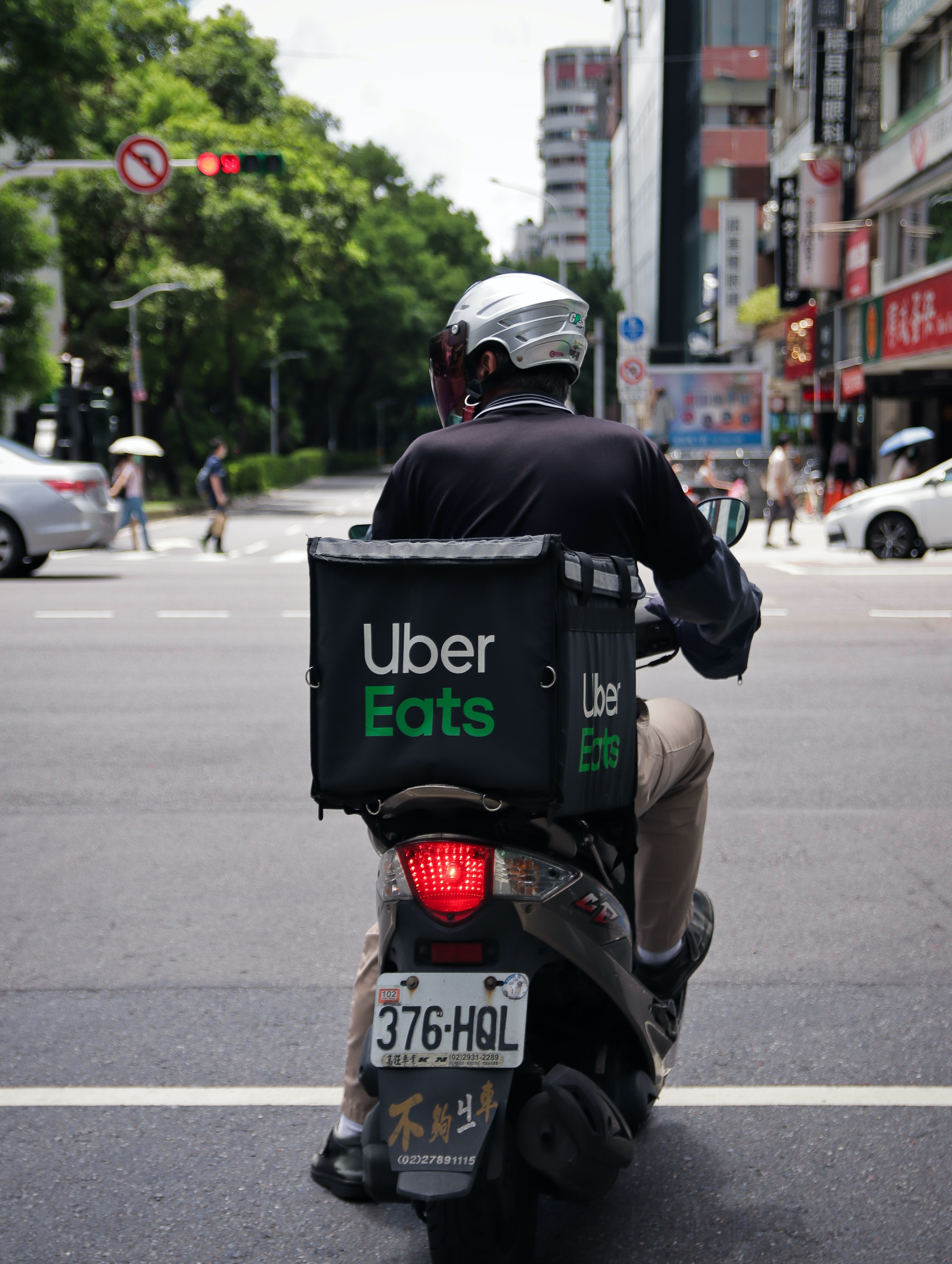 New Products
As the pandemic subsides, on-demand delivery services are focusing on new products and services to propel post-pandemic growth efforts. Uber recently announced it is launching new products emphasizing mobility and delivery needs in a post-pandemic world. Uber Eats customers in certain markets can now get two deliveries from one courier. The bundling feature is part of a new string of product launches by the company which is growing its Uber Delivery division. Oher new services include pre-ordering a meal before a restaurant opens, car rental valet services, and easy scheduling of food and grocery orders while en route on your Uber ride.
A Look Ahead for Restaurants
The continued growth of online ordering and food delivery means customers can order whatever food they like online and have it delivered at their location of choice. For businesses, this means increased competition. While third-party delivery apps gain ground, restaurants need to become more innovative in their choice of services and what they offer their customers. The pandemic has forced millions more Americans onto digital ordering platforms, and one of the biggest advantages to this is that restaurants can collect more information about them, and then customize the ordering and delivery experiences according to that data. 
The rise of digital technology has transformed the food delivery process and reshaped the market. While the pandemic has proven to be a catalyst for the adoption of food delivery, relying on third-party food delivery companies may not be viable for many in the long term. By expanding their technology capabilities, restaurants can provide greater customer service and position themselves for long-term growth.  
For more information about how our delivery management solution can help you manage your delivery operations more efficiently, please contact info@bringoz.com.
Take full control over your logistics operations.