Reading Time:
3
min
How to Optimize First-Mile Delivery
F
irst-mile delivery gets the products from the manufacturer or supplier to a retailer, warehouse or distribution center. While customer expectations and increasing complexity have led companies to implement various last-mile delivery technology solutions, the first mile tends to be overlooked and still operates with manual tools such as paper documents, spreadsheets, emails, and phone calls.
However, the first mile requires just as much consideration and care. Mistakes in the first mile can have a domino effect on the rest of the delivery journey, leading to significant slowdowns and expensive repercussions, internally and externally. The first mile needs to be just as efficient as the rest of the delivery journey to create a streamlined end-to-end delivery process, and ensure an enjoyable customer experience down the line.
To mirror the successful transformation of the last mile, some businesses are paying more attention to the first mile and implementing modern solutions to achieve greater efficiencies and reduce costs. Here's a look at how companies can optimize their first-mile delivery operations.
Automation
Spreadsheets, emails and phone calls take up an exorbitant amount of time. Disconnected departments and people have limited visibility with each other, slowing down the delivery process and increasing the chance of unnecessary delays and costs. If the past couple of years have taught businesses anything, it's that they need to be able to adapt quickly to shifting demand and unexpected disruptions. 
Nearly 80% of supply chain leaders say their digital transformation has accelerated due to the pandemic, according to an MHI survey. This rise in investment in technology is expected to continue over the next two years. Companies are investing in technologies that not only improve agility and efficiency but also reduce the need for repetitive, manual labor. Leveraging the right technology can help businesses streamline the delivery management process and operate faster and more effectively.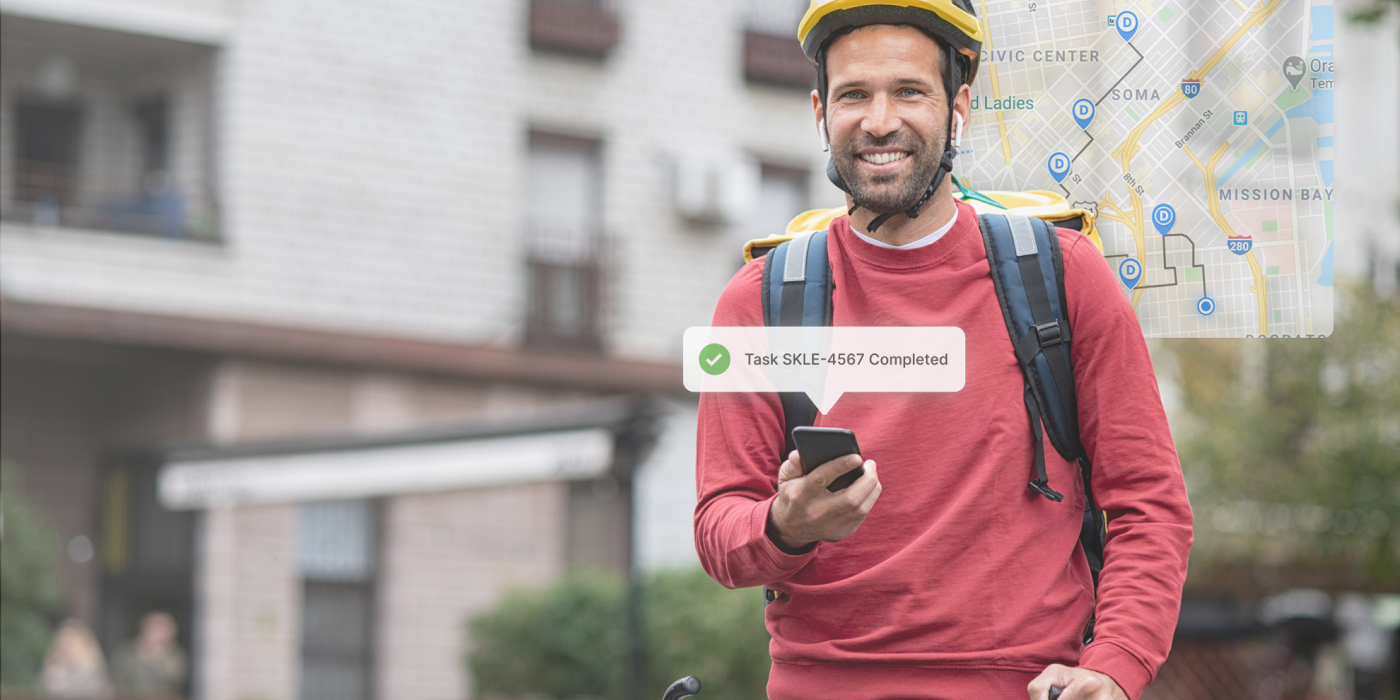 Digital Tools
While last-mile delivery drivers are armed with mobile apps, optimized routes, and information about all of their delivery routes in the palm of their hands, in the first mile, drivers and carriers often lack real-time visibility and quick accessibility to information. At the same time, customers lack real-time tracking and automatic updates of any delivery changes. 
A robust delivery management system can provide businesses with digital tools such as real-time visibility, advanced route optimization, and real-time notifications to keep customers updated throughout the delivery process. Companies no longer have to rely on multiple systems to manage their first-mile delivery operations. A single, comprehensive solution can provide all of the tools needed to automate, plan, orchestrate, and monitor all first-mile deliveries. 
Data-Driven Decision Making
Leveraging a modern delivery management platform also helps businesses benchmark key performance indicators accurately and improve decision making. It provides all stakeholders with a single view into critical delivery benchmarks like driver performance, delivery times, delayed deliveries, customer ratings, and account based data. 
Centralized data collection and reports can help companies optimize first-mile delivery processes by providing meaningful insights that help them identify strengths and weaknesses within their first-mile delivery operation. They can use these insights to optimize their resources, increase employee productivity, and better utilize assets in the future.
Without a centralized system across the first-mile delivery journey, coordination becomes time-consuming, inefficient, and challenging. Connecting all stakeholders and monitoring the entire first-mile delivery operation from a unified solution enables greater collaboration and delivery coordination, improving transparency, agility and profitability.
For more information about how our delivery management solution can help you manage your delivery operations more efficiently, from the first mile to the last mile, please contact info@bringoz.com. 
Take full control over your logistics operations.