Reading Time:
4
min
Managing Big and Bulky Returns With Ease
R
eturns are an inevitable part of the retail landscape, and when it comes to big and bulky items such as furniture, appliances, or fitness equipment, managing returns can be a complex task. By focusing on clarity, efficiency, and flexibility, retailers can create a returns process that builds trust and loyalty with customers.
Customers are increasingly looking for quick and easy return experiences. Forty-seven percent of online shoppers expect their refund within 24 hours of initiating a return, and 86% say it's "unacceptable" for a refund to take more than a week when returning an online purchase, according to Narvar's recent "State of Returns" report.
To ensure a fast, simple, and seamless returns process for both your customers and your business, it's crucial to have a clear strategy for handling big and bulky returns. Here are some practical tips to help businesses manage big and bulky returns effectively.
Streamlined Returns Process
Returns are a time-consuming inconvenience to consumers and a big cost for retailers. Given the size of big and bulky items, returns can be particularly challenging. Making the returns process as smooth and straightforward as possible can help retailers enhance customer satisfaction and strengthen loyalty. Offer an easy and user-friendly returns process, including online forms or return request portals. Make sure your return policy is clearly stated on your website and easily accessible to customers to avoid misunderstandings.
Provide step-by-step instructions on how customers can initiate returns. Offering real-time tracking enables customers to track the status of their return, from the moment they initiate it until it's received and processed. Providing contact information for customer support and maintaining open communication channels makes it easy for customers to reach out with questions or concerns. A streamlined returns process reduces the likelihood of problems and creates a smoother returns experience for both customers and businesses alike.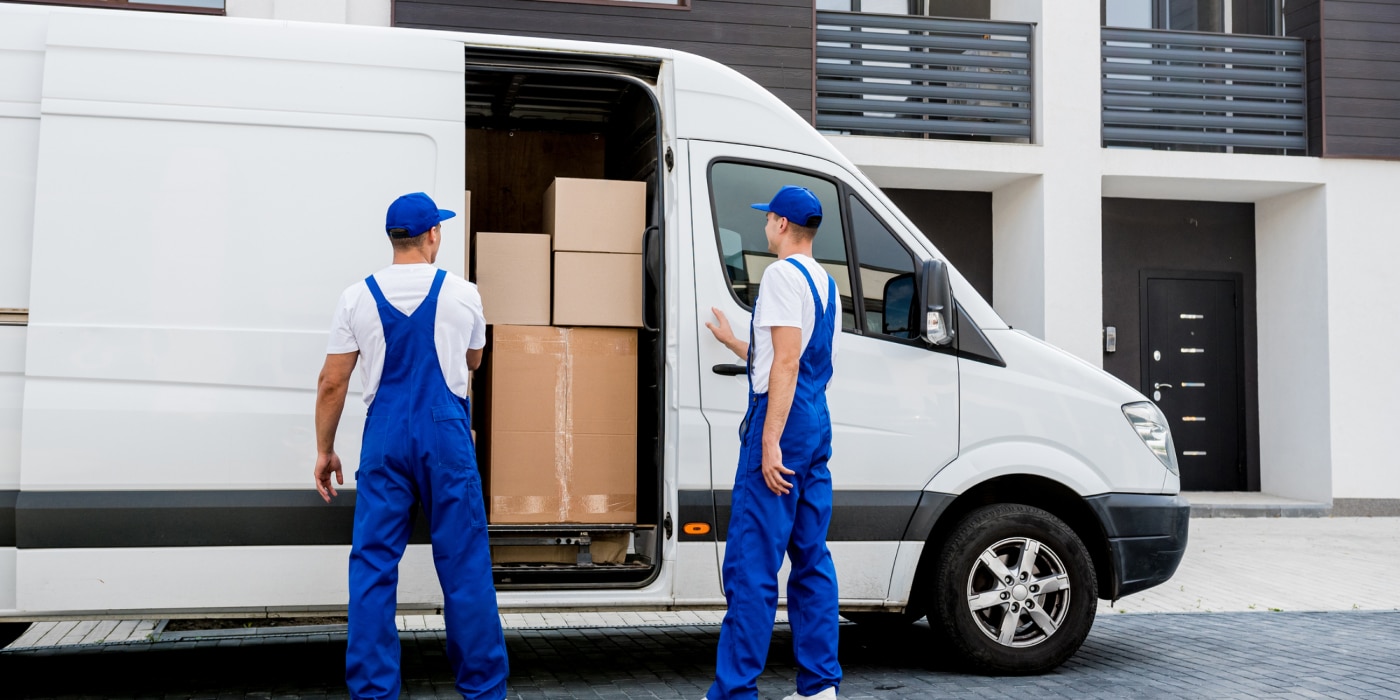 Flexible Return Options
Having seamless, customer-friendly return options is crucial. Provide multiple pickup options, including scheduled pickups, drop-off locations, or arranging for a white glove pickup service. This not only simplifies the process for customers but also allows for more controlled handling of returns. Scheduled pickups allow customers to choose a date and time that suits their convenience. This option is especially useful for customers who have busy schedules, minimizes the risk of missed pickups, and ensures a smoother returns process.
Some retailers offer drop-off locations where customers can bring their oversized items for return. These locations can include physical stores, distribution centers, or partner locations designated for returns. Drop-off locations are convenient for customers who may not be available for home pickups or prefer the flexibility of dropping off their items at their own convenience. Some retailers partner with third-party logistics providers who specialize in handling large and heavy items. These providers can offer flexible pickup options, including appointment-based pickups and specialized equipment for safe handling.
Logistics Optimization
Optimizing logistics is a crucial aspect of efficiently managing big and bulky returns. This process involves carefully planning, coordinating, and executing the movement of returned items, ensuring that it is cost-effective, efficient, and sustainable. Embracing technology solutions can help businesses streamline logistics, reduce costs, and increase efficiency. Digital platforms can provide advanced route planning and optimization to help businesses identify the most efficient routes for picking up and dropping off returned items. Route optimization tools consider factors such as distance, service area, and delivery schedules to minimize transit times and associated costs.
Real-time tracking and monitoring of delivery routes provides visibility into the location and status of returned items in transit, allowing for better management and communication. Load optimization capabilities allow businesses to optimize the loading of returned items onto vehicles to maximize space utilization. Consolidating multiple returns into a single delivery route reduces transportation costs and emissions associated with multiple individual trips.
Managing returns of big and bulky items can be a logistical challenge. However, with the right strategies, tools, and practices in place, companies can streamline the process, lower costs, and enhance customer satisfaction.
For more information about how our delivery management solution can help you manage your deliveries and returns more efficiently, please contact info@bringoz.com.
Take full control over your logistics operations.