Reading Time:
4
min
Post-Pandemic Grocery Shopping Habits Sticking Around
F
or many grocery retailers, 2020 ended with record sales as well as newly gained customers. As the coronavirus pandemic continues to subside over the coming months, some of the new behaviors customers began in 2020 will remain. Customers have gotten used to the convenience of shopping online and getting groceries along with everything else they need delivered to their front door. 
Findings released from a recent Acosta survey show that shopping and eating behaviors adopted during the coronavirus pandemic will most likely stick around even post-pandemic. Seventy-five percent of customers plan to stick with at least some of their new habits, according to the survey. Here's a look at some grocery customer habits leaving their mark on the industry and changing the way grocery stores operate as the pandemic subsides.
Home-Cooked Meals are Hot
Even as people make social plans and return to dining out, many customers continue to work from home part or all of the time and are making eating at home a priority. Shoppers are placing more emphasis on eating with family members than they did before the pandemic, according to a recent Food Industry Association (FMI) survey. 
Almost half of respondents said they are cooking now more than before the pandemic, with 44% liking or loving doing so. Online tools continue to be an important resource for customers as they plan their home-cooked meals. Three-quarters of survey participants said they are using online tools to discern details about products when making eCommerce purchases.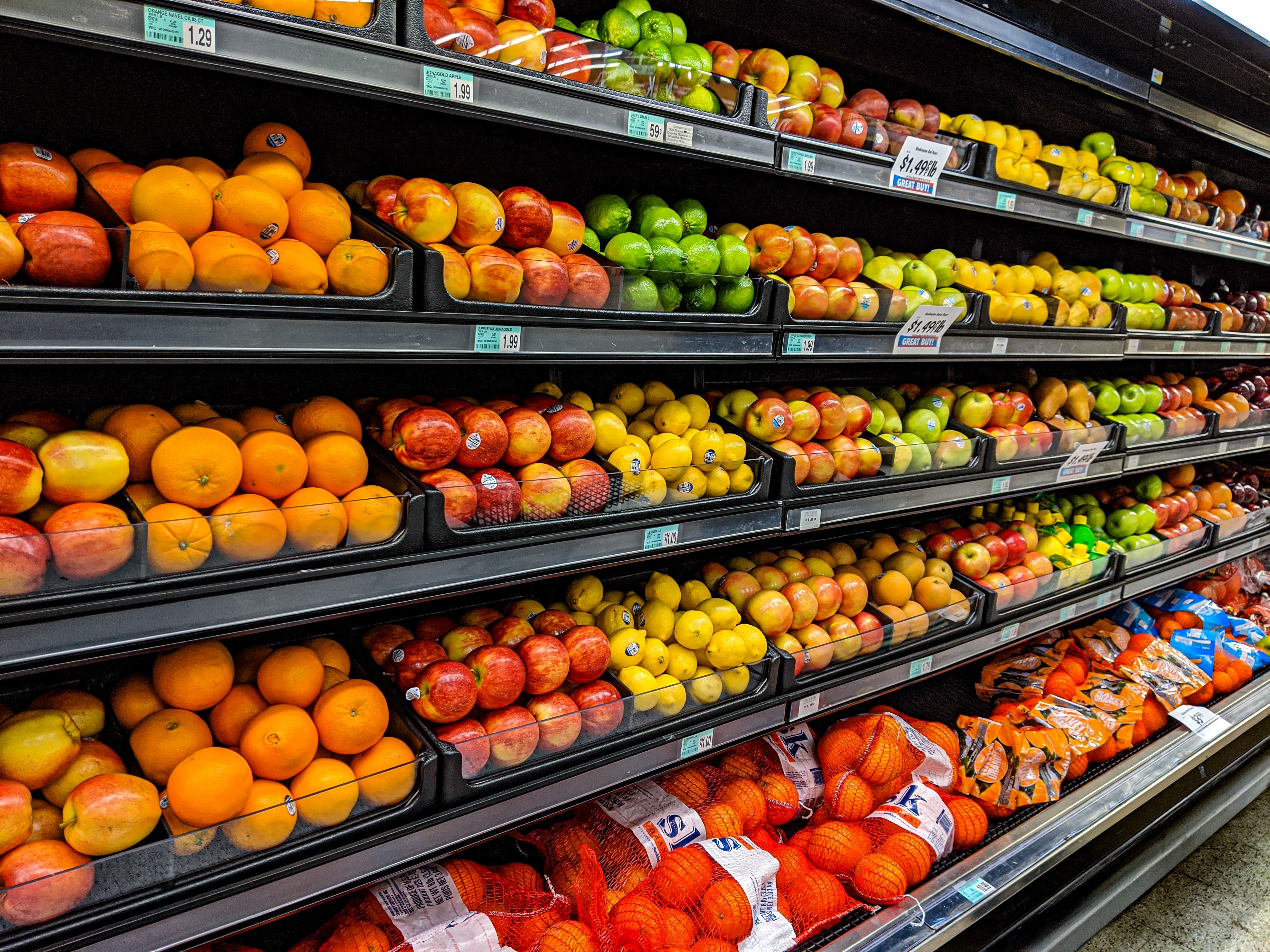 Online Shopping Remains Strong
While many customers already had begun to shift to online shopping prior to the pandemic, they have become even more comfortable shopping online over the past year. The U.S. online grocery market totaled $7 billion in May. Year over year, May online grocery sales decreased 15.7% from $8.3 billion in May 2020. Although online grocery sales have shrunk, total sales in May were 3.5 times higher than pre-COVID levels, according to the latest Brick Meets Click/Mercatus Grocery Shopping Survey.
Grocery CEOs ranked continued growth of eCommerce and making digital channel sales profitable as top trends shaping the industry in 2021, according to a survey by The Food Industry Association and McKinsey & Company. According to the survey, 53% of grocery CEOs listed online grocery's ongoing growth in their top three priorities for the industry. Survey respondents also said the increasing roles of technology and pressures on pricing are among the biggest trends shaping the industry this year. 
Grocers Embrace Local Fulfillment
Consumers are increasingly making delivery speed a top priority when placing orders for products online, according to a survey from NielsenIQ. Sixty-one percent of participants in the research firm's Omnichannel Shopping Fundamentals Survey said they would like to have orders delivered as fast as possible. Consequently, retailers are using their stores to meet customer expectations and offer same-day delivery and fulfillment services.
Rising customer demand for faster delivery has become a key driver for retailers as they build out their eCommerce and fulfillment offerings. To improve digital profitability, grocers are adding automated systems to increase the speed and accuracy of order assembly. Major retailers are building larger fulfillment facilities. Kroger has begun its rollout of large automated fulfillment centers, which are now live in Ohio and Florida. While other retailers are partnering with third-party delivery providers or implementing deliveries themselves. Retailers' close proximity to customers enables fast delivery and fulfillment of online orders.
To improve the shopping experience and ensure profitability, retailers need to keep their customers in mind and focus on delivering products they want in the channels they want. Changing customer habits have necessitated innovation as customers' desire to get everything in their neighborhood on-demand has increased dramatically. Retailers need to keep these new shopping habits in mind and adjust their operations in order to maintain a competitive advantage post-pandemic.
For more information about how our delivery management solution can help you manage your delivery and fulfillment operations more efficiently, please contact info@bringoz.com. 
Take full control over your logistics operations.