Reading Time:
4
min
Retailers Experiencing a Coronavirus Boost
T
he COVID-19 pandemic is changing consumer shopping habits and boosting online sales as many have been forced to work from home, while others staying home have taken up new hobbies to keep busy. Consumers are being cautious and maintaining social-distancing during the ongoing coronavirus pandemic causing a dramatic shift in online shopping and contactless fulfillment methods like curbside pickup and deliveries. 
While many retailers have struggled to remain open during the coronavirus, some are experiencing increased sales, as consumers shop for new necessities in order to adapt to staying at home. Here's a look at companies experiencing a coronavirus boost and how they are adjusting to increasing consumer demand.
Home Office Supplies
With home now serving as both a workplace and school for many families across America, many households are reorganizing their living spaces so that they are able to work from home and homeschool effectively. Best Buy has seen a dramatic shift toward online shopping during the coronavirus pandemic. The retailer's online sales grew by 242% in the U.S. in the second quarter, its best quarterly gain on record, as it benefited from stay-at-home trends during the COVID-19 pandemic, including homeschooling and working from home. About 250 stores are now being turned into fulfillment hubs that can handle a higher volume of online orders as the retailer starts testing a ship-from-store hub model. The new model will help speed up orders and improve delivery efficiency. 
The office supplies retailer Staples is also adapting to delivery demands by offering customers speedy and convenient delivery service. The retailer recently partnered with Instacart to offer same-day delivery at more than 1,000 U.S. locations. Staples seeks to serve customers in need of work or school supplies, cleaning items and personal protective equipment as they continue to adapt to their new normal.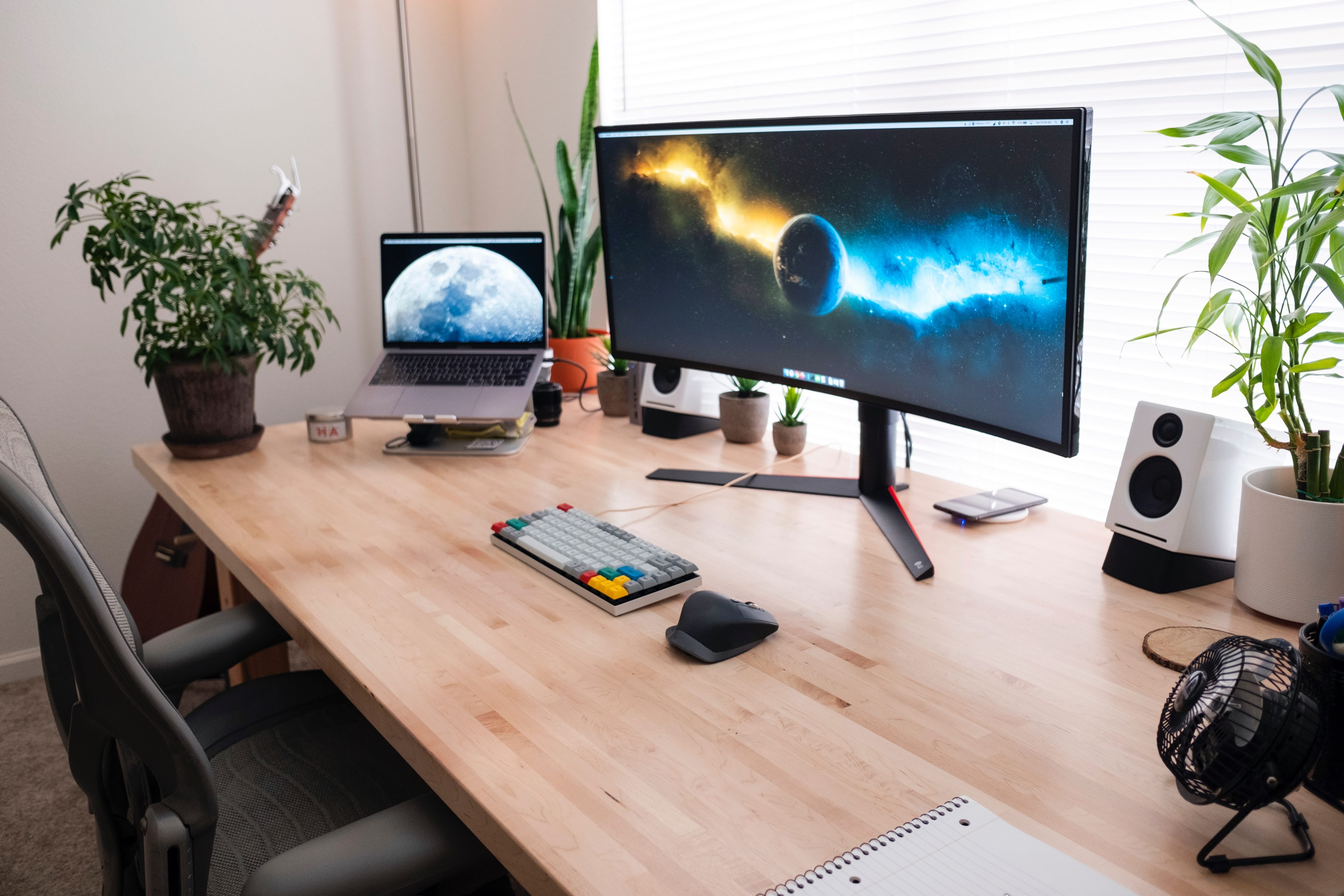 Health and Wellness
The shutdown of commercial gyms during the coronavirus pandemic led to a home gym boom, as consumers flocked to retailers to buy fitness equipment and apparel to be able to stay in shape while staying at home. Dick's Sporting Goods posted its best-ever quarterly earnings and sales figures during the second quarter as consumers spent more time exercising at home. The retailer's digital sales surged 194%, while net sales increased 20.1% from a year earlier, beating Wall Street's expectations.
Exercise equipment company Peloton experienced a significant increase in demand during the coronavirus pandemic as Americans looked for at-home fitness options like stationary bikes. The company's sales increased 66% in the first quarter of 2020 and subscribers to the Peloton app grew 94%. Peloton is launching cheaper versions of its existing stationary bike and treadmill, while also adding a new premium bike model as it aims to be an at-home fitness solution for as many consumers as possible.
Home Improvement
Many consumers are using the extra time on their hands to do home improvement projects. Home Depot's online sales grew by about 80% year-over-year in the first quarter, which ended May 3 with roughly 15%, of its net sales coming from online. The home improvement retailer began rolling out curbside pickup in late March, and the service is now available at most stores. Home Depot announced last month that it will open three distribution centers in the Atlanta area over the next 18 months to keep up with consumer delivery demands, which have increased due to the coronavirus pandemic. 
Home improvement retailer Lowe's recently laid out its plans for its supply chain transformation efforts focused on improving same-day and next-day home delivery and supporting increased demand from both DIY and professional customers. Over the next 18 months, it will open up several new facilities including cross-dock terminals, bulk distribution centers, and eCommerce fulfillment centers. This will allow the retailer to operate its stores more efficiently and improve the customer experience with more predictable deliveries and faster fulfillment options.
The ongoing coronavirus pandemic has resulted in more consumers working and studying from home than ever before. The home has taken on new significance as a home/gym/office/school and many consumers are shopping online for what they need to stay productive while social-distancing during this time. Retailers who can cater to these needs should take advantage of the opportunity while ensuring that they offer customers convenient order fulfillment options such as delivery and curbside pickup.
For more information about how we can help you implement an omnichannel fulfillment solution to meet all of your customers' delivery needs, contact info@bringoz.com.
Take full control over your logistics operations.