Reading Time:
4
min
The Great Acceleration of the Retail Industry
P
rior to the pandemic, a number of distinct trends were gaining traction in the retail industry and predicted steady growth. However, the past couple of years have accelerated these trends far beyond where we thought we'd be in early 2022. The great acceleration of the retail industry has forced retailers to adapt. Increased sales are driving many to expand, while consumer habits are pressuring many to grow their digital presence.
Consumers have developed a deeper appreciation for the convenience and efficiency of online shopping, especially at a time when many remain cautious about in-store shopping. As the retail industry continues to accelerate across offline and online channels, here's a look at how it evolved faster than anticipated.
Big Retailers are Getting Bigger
Big-box retailers like discount stores, warehouse clubs, and dollar stores are growing rapidly as shoppers continue to turn to them for deals, discounts, and stockpiling essentials. In the U.S., brick-and-mortar retail chains with over 50 stores are expected to have added over 4,000 locations (total) last year, led by discount chains Dollar General and Dollar Tree. That would mark the first net increase since 2017, according to IHL Group. 
Things are looking up this year as well. By the fourth week of January, store closures were down 65%, while store openings stood at 1,910, a 3% increase from last year, according to Coresight Research. So far this year, Dollar General has more planned store openings (1,102) than every other retailer combined. Discounter Big Lots said that it could open at least 500 stores in the coming years. Costco plans to open as many as 28 stores in 2022; known for its deals on bulk goods, the company has flourished over the past couple of years.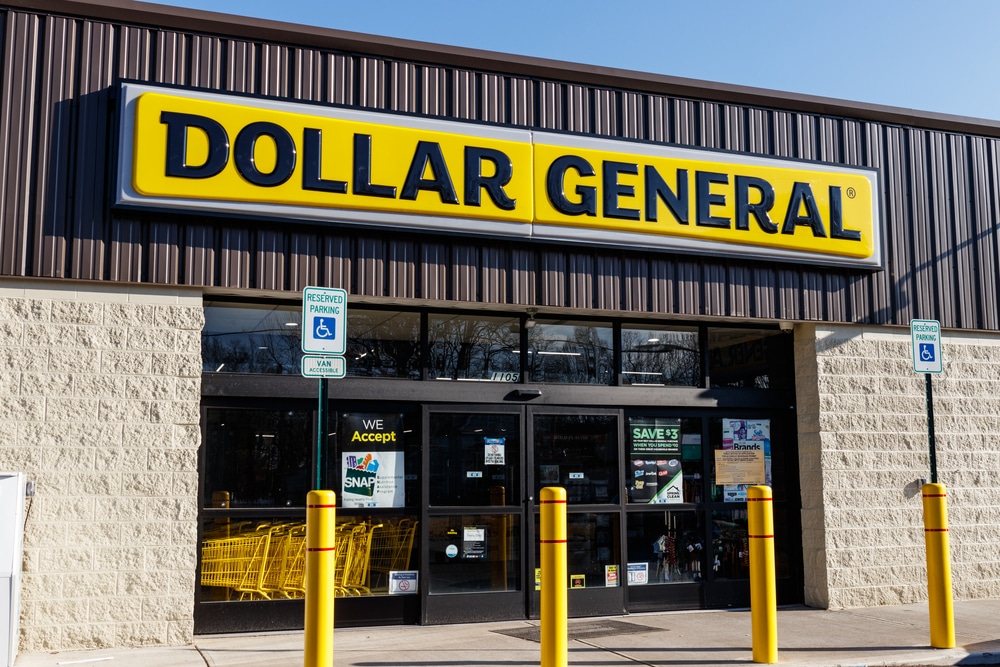 eCommerce Growth Faster Than Expected
Ecommerce was growing fast before the pandemic hit. However, the past couple of years have pushed even more consumers online due to store closures and ongoing health concerns. It has contributed an additional $105 billion in U.S. online revenue in 2020, and accelerated eCommerce by two years, according to Digital Commerce 360.
Online sales hit $791.70 billion in 2020, up 32.4% from $598.02 billion in 2019. That's the highest annual online sales growth of any year for which data is available. Tech-savvy consumers looking for quick and seamless shopping experiences will continue to lean on eCommerce throughout the next few years, setting new records sooner than expected. US retail eCommerce sales will grow 16.1%, crossing $1 trillion for the first time in 2022, according to Insider Intelligence forecasts. Prior to the pandemic, this milestone was not expected to happen until 2024.
Digital Acceleration
Beyond increasing eCommerce capabilities to better serve consumers online, retailers are also making in-store tech investments. Almost three-quarters of retail professionals said the coronavirus crisis accelerated some, if not all, of their tech-related investments, according to a report from the NRF and Euromonitor. Retailers like Target, Walmart, and Bed Bath & Beyond are revamping their brick-and-mortar stores to complement their online presences and give consumers engaging omnichannel shopping experiences. 
Store fulfillment services are helping boost foot traffic. Fulfillment services like click-and-collect usage are expected to continue to grow, reaching $140.96 billion in sales by 2024, according to eMarketer. Consequently, retailers are adapting their stores to accommodate multiple fulfillment options including in-store fulfillment as well as same-day delivery. Companies are also investing in technology solutions to manage their delivery and fulfillment operations more efficiently, and enhance the customer experience with real-time tracking and text notifications.
Today's consumers are diverse in how they shop, taking advantage of multiple digital and physical touchpoints to satisfy their shopping needs. Consumers demand digitally enabled stores and retailers are evolving in response. Companies need to expand their capabilities and seamlessly blend their digital and physical channels to deliver an experience that leverages each channel's strengths and aligns with consumer expectations.
For more information about how our delivery and fulfillment management solution can help you manage your delivery and fulfillment operations more efficiently, please contact info@bringoz.com. 
Take full control over your logistics operations.