Reading Time:
4
min
Weekly News Roundup: April 5, 2020
A
s the coronavirus continues to spread, retail and delivery services are experiencing unprecedented changes. Here is a weekly roundup of news from the past week to keep you up to date on the latest ways retailers are being affected by COVID-19 and how they are adapting.
Amazon Launches Second Grocery-Concept Site
Amazon is planning to open a new grocery store in Irvine, California, the second confirmed location for an as-yet-unnamed retail concept separate from the company's Whole Foods Market chain. The company's plans in nearby Irvine had been the subject of speculation since Amazon began renovating a former Babies "R" Us there. The company has received a liquor license for the location under the name "Amazon Fresh," the same name as its grocery delivery service. Planning documents appear to show a conventional supermarket layout, with space for a pickup-and-returns counter. Industry analysts still expect Amazon to bring to the store an element of high-tech shopping or automation. Read more on Bloomberg.
How to Adapt to COVID-19 Delivery Demands
The effects of the coronavirus (COVID-19) continue to be felt worldwide as the global pandemic spreads. Major industries including retail and delivery services have been impacted by COVID-19. Retailers are experiencing unprecedented demand for home deliveries during this time. Here are five things retailers need to know to meet their customers' needs. Read our new blog here.
7-Eleven Offers Free Delivery for App Users
7-Eleven is offering shoppers free delivery on over 3,000 items through its 7NOW app through April 30. The retailer will also offer a contactless option for consumers who prefer that the delivery driver drop off their items at their front door, the company noted in a statement. The 7NOW delivery app is available in almost 400 cities; deliveries generally take 30 minutes. This is 7-Eleven's latest attempt at being alongside Amazon and Walmart, as an option for consumers to get their basic necessities. Read more on Retail Dive.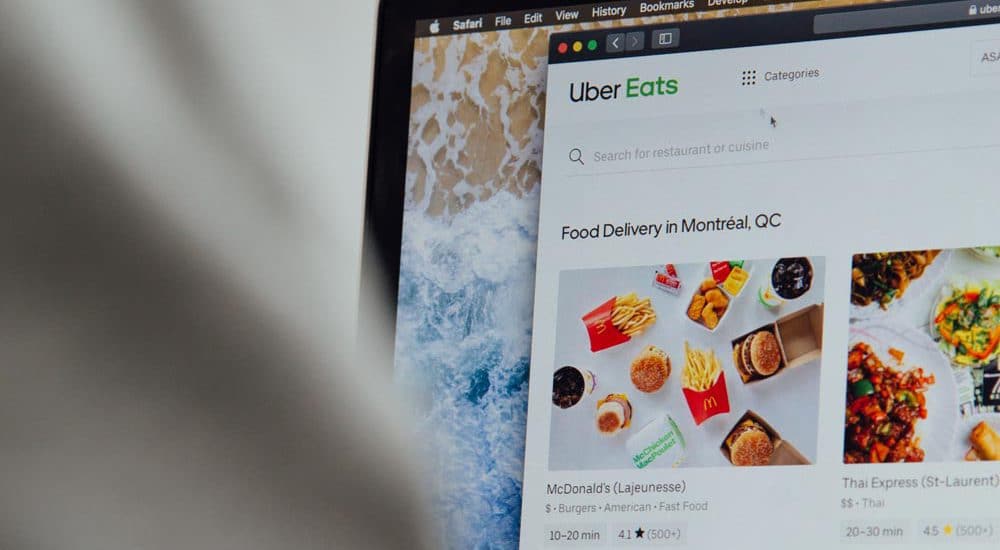 Food Delivery Services Expand On-Demand Grocery Delivery
Uber Eats is launching a series of partnerships with supermarkets, convenience stores, and other businesses in Paris, Spain, and Brazil to offer home deliveries of essential items. In the UK, food delivery service Deliveroo is also offering to deliver essential grocery items. Companies continue to adapt, as other areas of business including ride-sharing and restaurant delivery suffer as a result of the coronavirus outbreak. Read more on the Verge.
Coronavirus Pushes Shipping Companies Into Survival Mode
Many of the world's shipping companies are scrambling to adjust to the new world. Bulk carriers, the operators that move coal, iron ore, wheat and other commodities, are coping with low freight rates and slipping demand. China, the world's biggest commodities importer, drastically cut down inbound cargoes of iron ore and coal in the first quarter. A recovery in freight rates isn't expected until late into the second half and that is if the virus doesn't engulf big exporters like Brazil and Australia. The average daily freight rate for large bulkers stands at around $8,000 a day, less than half the break-even level. The specialized car carriers that haul automobiles and other vehicles around the world are reeling as automotive factories shut down. Read more on WSJ.
What Do Department Stores Do Now?
Retailers like Nordstrom, Macy's, J.C. Penney and Kohl's have all taken desperate measures, pulling financial levers like draw-downs of their credit revolvers, hitting the brakes on growth plans, furloughing most of their workforces and even potentially skipping on rent. The main problem for the sector is that there wasn't much of a place for department stores before COVID-19. Some retailers will come out of this unprecedented moment unscathed, but department stores are at a point of no return. None can go back to business as usual, as the circumstances are forcing them to look towards value innovation. Read more on Retail Dive.
Retailers Launch Pickup-Only Stores
As retailers continue to adapt to the rise in online shopping, Kroger is no exception. Kroger has turned a store in Cincinnati into its first-ever pickup-only location. As the location will no longer offer in-store shopping, associates will be fully focused on fulfilling pickup orders. Retailers in other verticals including Best Buy and Starbucks have also shifted their stores to a pickup-only model in response to concerns about social distancing during the COVID-19 pandemic. Read more on Chain Store Age.
Take full control over your logistics operations.