Reading Time:
5
min
What Can Grocers Do to Compete With Amazon
A
s Amazon continues to dominate eCommerce, it is expanding its physical footprint as well. Amazon already owns Whole Foods and has a relatively large role in grocery, but the company is also quietly building a national grocery chain. The company has opened 11 Amazon Fresh stores around the U.S., with plans for at least 28 more. Amazon is also testing the "Just Walk Out" cashierless shopping technology created for its Go convenience stores at an Amazon Fresh location in Illinois. 
Amazon Fresh locations rely heavily on technology to provide a convenient customer experience. With new stores opening around the country, the rest of the grocery industry is breaking new ground trying to compete with the ever-present Amazon. Its biggest competitor, Walmart, is testing new business strategies and technologies. However, Amazon doesn't just have to worry about Walmart. Leading U.S. supermarket retailers aren't far behind. They are also moving quickly to leverage their stores and implement innovative solutions to retain customers and remain competitive as Amazon continues to grow.
The grocery industry is getting crowded. Customers have more options than ever to shop wherever they want. Grocers need not worry (maybe a little), there are still things you can do to give yourselves an edge and compete with Amazon and other retailers. Here's a look at some strategies worth implementing in your grocery stores.
Experiment with New Ideas
Walmart recently opened new test stores aimed at experimenting with omnichannel technology and processes to turn the company's huge physical footprint into a more powerful competitive advantage for eCommerce. At the stores, employees use digital tools, store design features and different strategies that could speed up restocking shelves and fulfilling online orders. The stores are focused on trying new approaches that better blend the brick-and-mortar and digital sides of the business and improve the experience for customers. The company will also experiment with the checkout area, testing new designs, software, and hardware that make customers' purchases faster, easier and more contact-free.
Grocers take note. Think of your stores as laboratories. Experiment with new ideas. How can you make your customer's shopping experience easier, faster, and more contact-free? Are you managing your inventory efficiently? Is it clear to customers where products and services are located? Think about ways you can redesign your space and leverage digital tools to increase operational efficiency and improve customer satisfaction.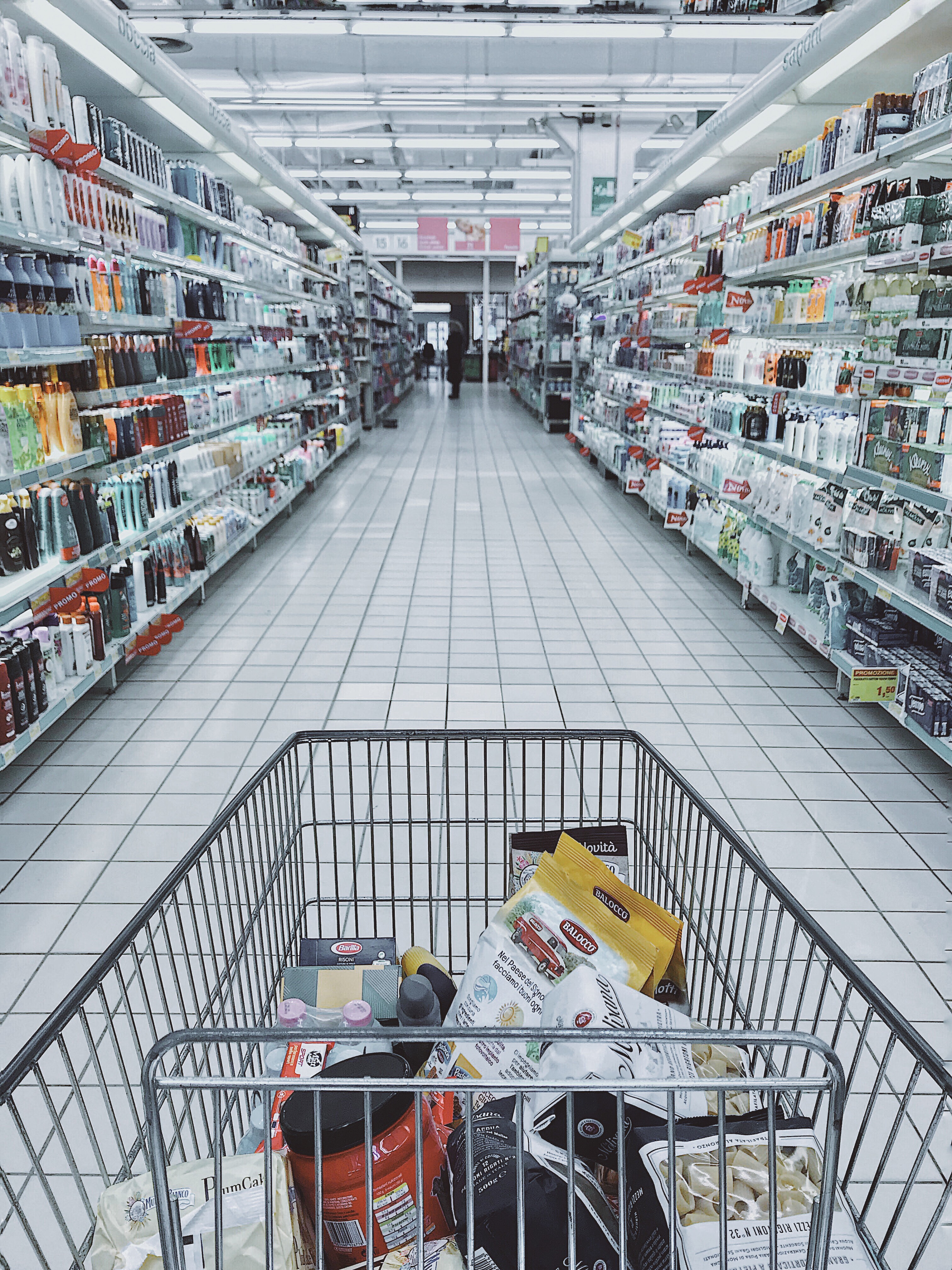 Create a Fulfilling Experience
Target is planning to invest approximately $4 billion annually during the next several years to accelerate new store openings and store remodels, enhance fulfillment services, open new distribution centers, and strengthen its supply chain in an effort to provide shoppers with a safe, easy, and convenient shopping experience. Retailers including Kroger, H-E-B, and Walmart are implementing fulfillment automation solutions to turn their stores and fulfillment operations into a competitive advantage against Amazon. 
Grocers have begun turning their stores into micro-fulfillment centers as well as automating their warehouses and distribution centers. The store fulfillment centers and automated fulfillment solutions give retailers the ability to keep inventory closer to customers, use existing store and parking lot space to create curbside pickup areas for online orders, and deliver orders faster.
Don't have millions of dollars to invest in fulfillment centers or fulfillment automation? Don't feel bad, most people don't. The good news is you don't need it to execute a fast and efficient fulfillment operation. You already have a huge asset: space. Get creative with your stores. Is there some space you aren't using or a warehouse nearby that you can use for fulfillment? Take advantage of the resources you possess to better serve your customers. 
Innovate, But Maintain Control of Your Brand
Ahold Delhaize USA recently launched the first of six distribution centers with integrated self-distribution, for both stores and eCommerce operations. Ahold Delhaize's Freetown Grocery distribution center in Assonet, Mass., supplying the Stop & Shop supermarket chain, transitioned procurement from a third-party vendor to a self-managed network. The move gives the 1.1 million-square-foot facility direct control of inventory and replenishment. This transition is an important one for the Stop & Shop brand because it gives the brand more control and ultimately enables the retailer to optimize its business, lower costs, improve product availability, and better serve its stores.
Running your own distribution, delivery service or fulfillment operation may seem risky and overwhelming, but it's easier than you think, and the risk may be worth the reward. By managing them yourself, you can maintain control over the customer experience as well as your company's reputation and credibility. Make it easier by using digital tools to manage daily tasks effectively, without sacrificing service quality.
Delivery and fulfillment management technology solutions can help you manage your distribution or retail operations. Manage deliveries, monitor drivers, and manage curbside pickup orders all from a single platform. Maintain control of your grocery stores and full visibility of your business by using a centralized platform to streamline operations and oversee your entire distribution or fulfillment operation easily from one location.
Amazon's strong reputation and technology capabilities could make it a formidable player in the grocery industry as it continues to expand. Don't let that intimidate you. Grocery retailers that use technology solutions to capitalize on their assets will drive sales and profits, improve operational efficiency, and provide shoppers with a seamless shopping experience they have come to expect. 
For more information about how our distribution and delivery management solution can help you run an efficient delivery and fulfillment operation, please contact info@bringoz.com.
Take full control over your logistics operations.