Reading Time:
3
min
What Goes into a Connected and Sustainable Delivery Operation?
M
ore consumers are turning to online shopping and that doesn't seem to be stopping anytime soon. Online retail sales, excluding travel, surpassed $1 trillion last year "for the first time in history," according to Comscore's State of Digital Commerce report. As more customers turn to online shopping, the pressure is on for retailers to provide an exceptional delivery experience. 
Last-mile delivery has grown increasingly complex with multiple pickup and dropoff points across a wide network of distribution centers, fulfillment centers, dark stores, retail stores, and the end customers. Maintaining a connected delivery operation is necessary to eliminate information silos and ensure delivery service runs smoothly and on time. 
In addition, sustainability continues to be a priority for customers and companies alike. As consumers increasingly embrace social causes, they seek businesses that align with their values. Eighty-seven percent of business leaders expect to increase their company's investment in sustainability over the next two years, according to a recent Gartner survey. 
Delivery management solutions can help businesses stay connected and operate a more sustainable delivery operation, enabling them to improve delivery times and reduce their environmental impact. Here's a look at how technology can help businesses run a connected and greener delivery operation.
Resource Flexibility
Retailers are increasingly expanding their delivery network. Some companies utilize a diverse fleet using in-house drivers, third parties, independent contractors, or a combination of resources. By using a wider array of drivers, shippers will have greater flexibility to split delivery volume dynamically based on package size, cost, distance, time of day, and speed of delivery. Operating a flexible fleet allows retailers to quickly adjust delivery operations according to real-time demands, minimize disruptions, and maximize resource utilization.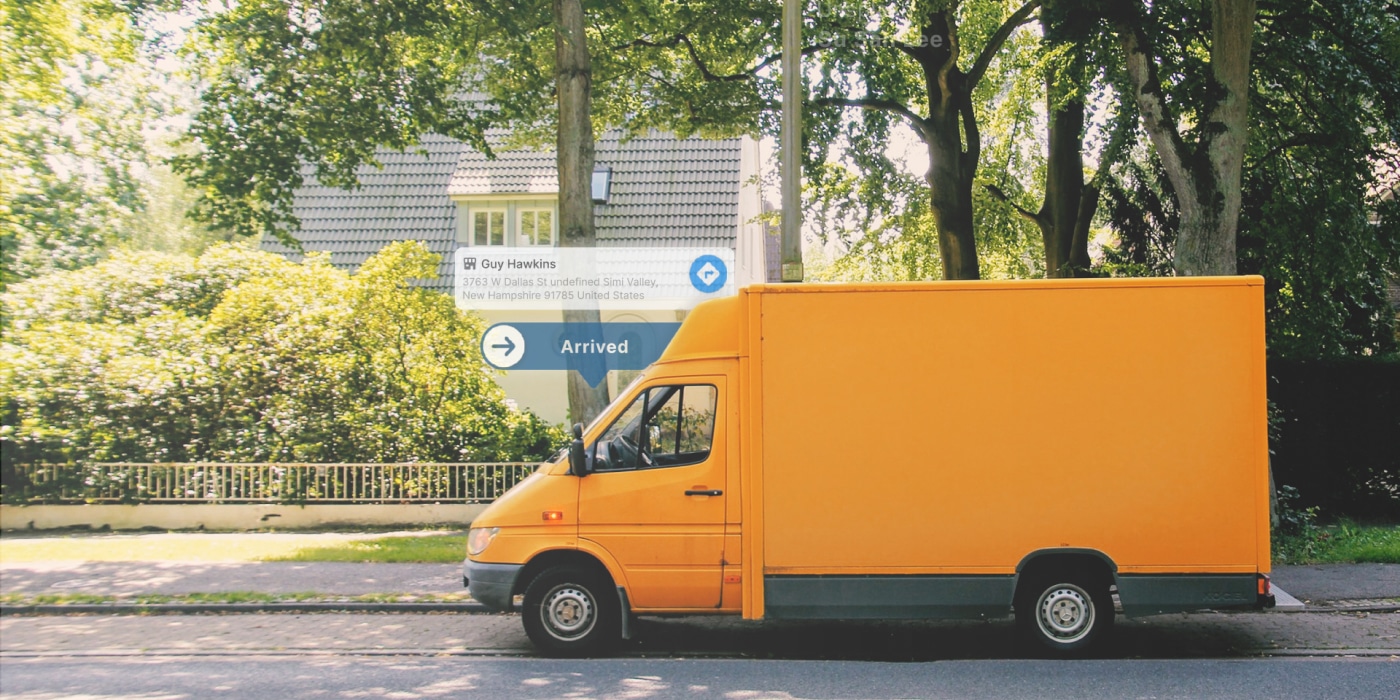 Real-Time Route Optimization
Delivery management solutions can provide companies with dynamic routing to allow managers to optimize their drivers and fleet on a real-time basis. Delivery routes and resources can be automatically optimized and dispatched in real-time based on delivery demands and constraints including vehicle capacity, distance, urgency, and package requirements.
Real-time route optimization is instrumental in reducing inefficiencies and conserving resources. The invaluable tool creates efficient routes that deliver packages faster and immediately triggers SMS alerts in real-time if new deliveries have been assigned, rerouted or canceled. Automated and optimized routes improve productivity while minimizing driving time and fuel consumption by finding the most efficient route for the entire fleet.
Visibility
Seventy-nine percent of supply chain decision-makers said full visibility into where products are in the supply chain are critical or important to their company's success. Manually managed deliveries are impacted by poor visibility, siloed decision making, and inconsistent delivery times. However, delivery management solutions provide real-time visibility which is critical to removing information silos and ensuring all stakeholders have access to the same information. 
Real-time visibility provides insights into the entire delivery operation from a centralized location, improving collaboration and communication between drivers, dispatchers, customer support, and the end customer. With high visibility, stakeholders get a complete view of all deliveries in motion and can apply proactive measures to minimize risks and delivery delays.
Companies are innovating and transforming their delivery operations as they strive to differentiate themselves in the increasingly competitive retail space. Delivery management solutions provide tools to help retailers maximize their resources, improve collaboration, and maintain a cohesive and successful delivery operation.
For more information about how our delivery management solution can help you run a more sustainable and connected delivery operation, please contact info@bringoz.com. 
Take full control over your logistics operations.