Reading Time:
4
min
What to Do to Improve Peak Season Performance
P
eak season is a hectic time for retailers and shoppers. This year, big discounts and sales events are attracting many budget-conscious consumers. In the coming months, online shopping is expected to increase. U.S. consumers' digital spending in November-December will grow 6.1% year-over-year and reach $224.31 billion, up from $211.41 billion for the same two months in 2021, according to Digital Commerce 360. 
Consumers are looking to save money by shopping earlier. Fifty-eight percent of consumers plan to jumpstart holiday shopping by the end of October, and 63% of consumers are planning to pre-order goods this season to get products on time with guaranteed prices, according to a new IBM survey. Retailers are investing in their delivery and fulfillment capabilities to attract consumers and ensure products arrive on time.
With the holidays fast approaching, here's a look at how retailers can improve peak season performance.
Automate Delivery Management
To avoid holiday headaches and peak season pitfalls, retailers need the right tools at their disposal. Automation is growing, as companies aim to improve efficiency, increase agility, and meet growing consumer demand for faster and better delivery service. At a time when same-day delivery has become a requirement, automation needs to be embraced to increase delivery efficiency and ensure speedy service.
With the continued growth of eCommerce, not having sufficient last-mile delivery capacity can create problems for retailers during peak season. Implementing delivery management platforms like Bringoz can help companies increase flexibility and optimize their delivery assets. With heavy traffic and parking restrictions, densely populated areas can be a delivery nightmare during the holiday season. Real-time route optimization capabilities can allow retailers to easily adjust routes to minimize delivery delays and disruptions.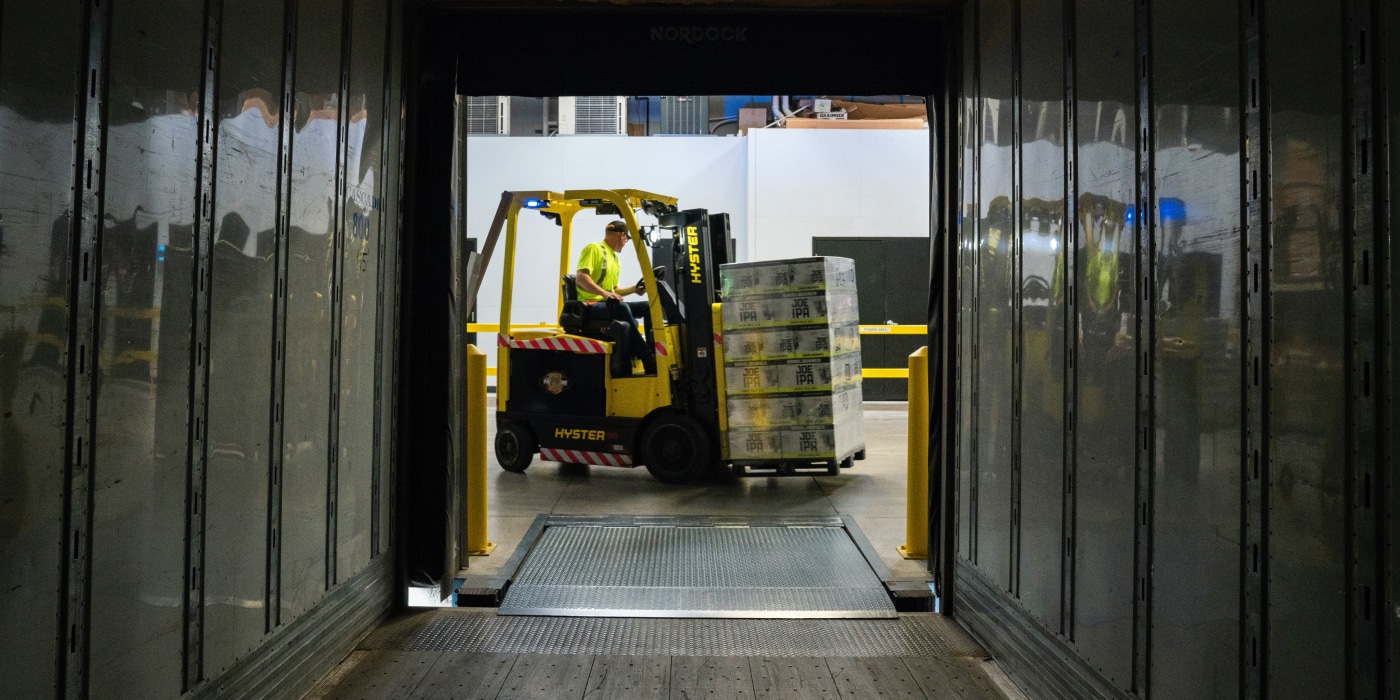 Localize Inventory for Faster Fulfillment
Rather than fulfilling orders from massive distribution centers, local fulfillment centers allow retailers to shrink the distance between their inventory and customers. Keeping inventory in smaller warehouses spread across three or four cities, for example, can allow companies to provide faster delivery and fulfillment options like buy online pickup in-store and curbside pickup. 
Retailers are also using their existing assets to build flexible fulfillment operations. Major retailers such as Walmart, Target, and Best Buy are leveraging their less productive and excess store space to fulfill eCommerce orders from stores. Using stores as fulfillment centers also allows retailers to ship from locations closer to customers, reducing delivery times and cost. By making same-day fulfillment options more convenient and accessible, retailers can reach more consumers and ensure shoppers receive orders in time for their holiday celebrations.
Implement an Easy Returns Process
With holiday shopping already underway, returns can turn into a big problem as the season progresses if they're not managed efficiently. Just like the shopping experience itself, the return experience should be simple and seamless. Customers value a hassle-free experience. Ninety-six percent of consumers review return policies before making a purchase, according to Loop. Providing a seamless and convenient return process can help retailers attract more customers and reduce logistics bottlenecks.
Walmart has launched three new return options as part of its "No Concerns" campaign to accommodate early holiday shopping. The retailer is offering customers an extended holiday returns guarantee period, curbside returns and return pickup at home for Walmart+ members who will be able to schedule pickup of eligible returns in the app then hand off returns without a box or label to delivery drivers. Retailers that offer flexible and frictionless return policies can differentiate themselves during the holidays and save customers time and money.
Retailers looking to maximize profits and meet customer demand this holiday season need to build their digital capabilities and utilize a flexible fulfillment network that enables them to meet a variety of delivery and fulfillment expectations. Providing multiple fulfillment options allows retailers to stay competitive and make gift receiving as quick and convenient as possible. 
For more information about how our delivery and fulfillment management solution can help you manage your fulfillment operations more efficiently, please contact info@bringoz.com. 
Take full control over your logistics operations.