Reading Time:
4
min

Will Amazon Stores Disrupt the Grocery Market?
Why would Amazon want to be in grocery to begin with? (Hint: Size does matter)
The grocery business has long been considered one of the toughest retail categories to operate in. Known for the fierce competition on price in a very crowded space and constant volatility in costs, these reasons are often blamed for notoriously low-profit margins. So why would Amazon, the undisputed giant of online commerce, ever want to knowingly venture into the cut-throat, brick & mortar grocery stores business??
Well, it really comes down to size.
The grocery market generates about $640 billion in sales every year in the U.S. alone. This is roughly the same size as the entire economic activity of Argentina (!) Capturing even a small share of the grocery market could mean a significant revenue opportunity for Amazon. In addition, physical locations that are frequently visited by consumers could potentially solve some of Amazon's rather expensive logistical challenges.
Accepting returns in a store, for example, could be significantly more economical than providing free return shipping. With the average American family shopping for food about 1.6 times a week, it's not difficult to see how grocery stores would fit the bill.
But Wait, Wasn't that the rationale behind the Whole Foods Acquisition?
The short answer is yes, but we don't usually like short answers. They're boring and leave too much time for awkward silences. So… Whole Foods locations did serve as the most logical testing grounds for Amazon's grocery thesis.
The Whole Foods customer profile was believed to be very similar (at least at the time of acquisition) to the average Amazon Prime subscriber. A high-income, health-conscious consumer who, given the choice, would likely pay a premium for superior products and service.
Yet, the DNA of Whole Foods as a company and a retailer has proven to be quite different than that of Amazon. In order to expand Whole Foods to a larger target market, Amazon would have had to bring in brands and products that do not necessarily align with Whole Foods' core values.
It now appears that Amazon chose to go with an additional route to fulfill its grocery aspiration. Instead of trying to make Whole Foods something it is not, it plans to create a new brand of grocery stores designed to compete with the more traditional, pure-play grocery stores. A few stores in large markets to start with, and then expand it further later on. There is a possibility that Amazon will acquire local chains, which could accelerate the company's share gains.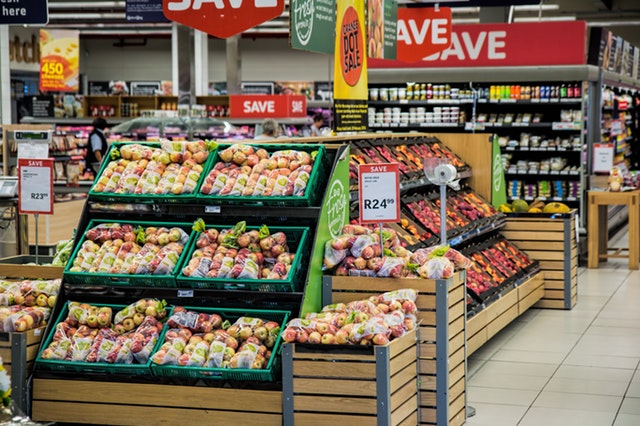 Got it! So what Does This Really Mean for the Grocery Industry?
In the near-term – probably not that much. Early reports by the Wall-Street Journal mentioned one store opening in late 2019, with a dozen more or so opening in 2020. It's probably safe to say that given the current scale of the industry, grocers wouldn't feel any real market share losses to Amazon for a few years.
Oh, So, Not a Big Deal Then?
It actually kind of is in our view.
Amazon's entry into mass grocery will likely have more impact than just additional stores and market shifts from one retailer to another. One would only need to take a quick look into how many large retailers have had to rethink their business model in recent years, to understand how vast Amazon's disruption has been.
Walmart, for example, taking a page out of Amazon's playbook, now offers free 2-day shipping on thousands of items as a matter of normal course of business. A costly, but necessary feature for the growth of its e-commerce segment.
Amazon's cutting edge logistical technologies and superb service levels are likely to reshape consumer expectations in an industry that has not changed much in decades.
What's Next?
Smart grocers will take a hard look at the way they serve their core customers and devise a plan to evolve the process going forward.
There is no question that the majority of grocery sales will remain in-store for the foreseeable future, yet Amazon will set a new standard for home delivery service. A standard that will most likely become the prevailing norm in the market.
A 2-hour grocery delivery service could do what 2-day free shipping did to online retailing.
Reaching customers within a 2-hour window consistently is a taxing task. It requires orchestrated coordination of various assets such as owned delivery fleets, third-party providers, and at times on-demand drivers helping with peak demand.
The sooner grocers look for solutions to integrate into their e-commerce systems, the better prepared they will become as Amazon moves into the category.
Take full control over your logistics operations.