Reading Time:
3
min
4 Reasons Mobility Tech is a Must-Have in Your Supply Chain
T
he supply chain and logistics industries have been experiencing major growth in recent years as online shopping continues to increase. Before the coronavirus pandemic, eCommerce sales represented the majority of overall retail sales growth in the U.S, $600 billion in online sales accounted for 56% of overall retail growth last year. Projections say eCommerce sales may reach $6.4 trillion in 2023. With the advancement in digital technology, companies are leveraging the latest innovative mobility solutions to manage fast order fulfillment, smaller order sizes, and evolving customer expectations. 
Mobility technology is helping companies work smarter and more efficiently, improve business processes, and lower costs. Here's a look at some reasons why mobility solutions are a must-have in your supply chain.
1. Leveling the Playing Field
Software solutions in supply chain and logistics were once reserved for larger companies that could afford them. As technology has advanced and become more affordable and accessible, so have mobility solutions. Whether you want  proof of delivery, real-time route optimization, or logistics management, most are fully accessible to a wide range of shippers through mobility solutions. Competition is fierce, but the right mobility solution can give you the advantage you need to thrive in today's evolving retail landscape.
2. Increased Operational Efficiency
Mobility solutions help increase operational efficiency by identifying productivity and performance blind spots. Knowing where everything is at any given time is critical for effective logistics management. Armed with accurate information, you can quickly identify and minimize performance gaps, allocate resources more efficiently, quickly address problems, and make other business decisions critical to maintaining a resilient supply chain. In the retail supply chain, mobility technology is playing an important role in transportation optimization, route planning, and enabling real-time logistics management.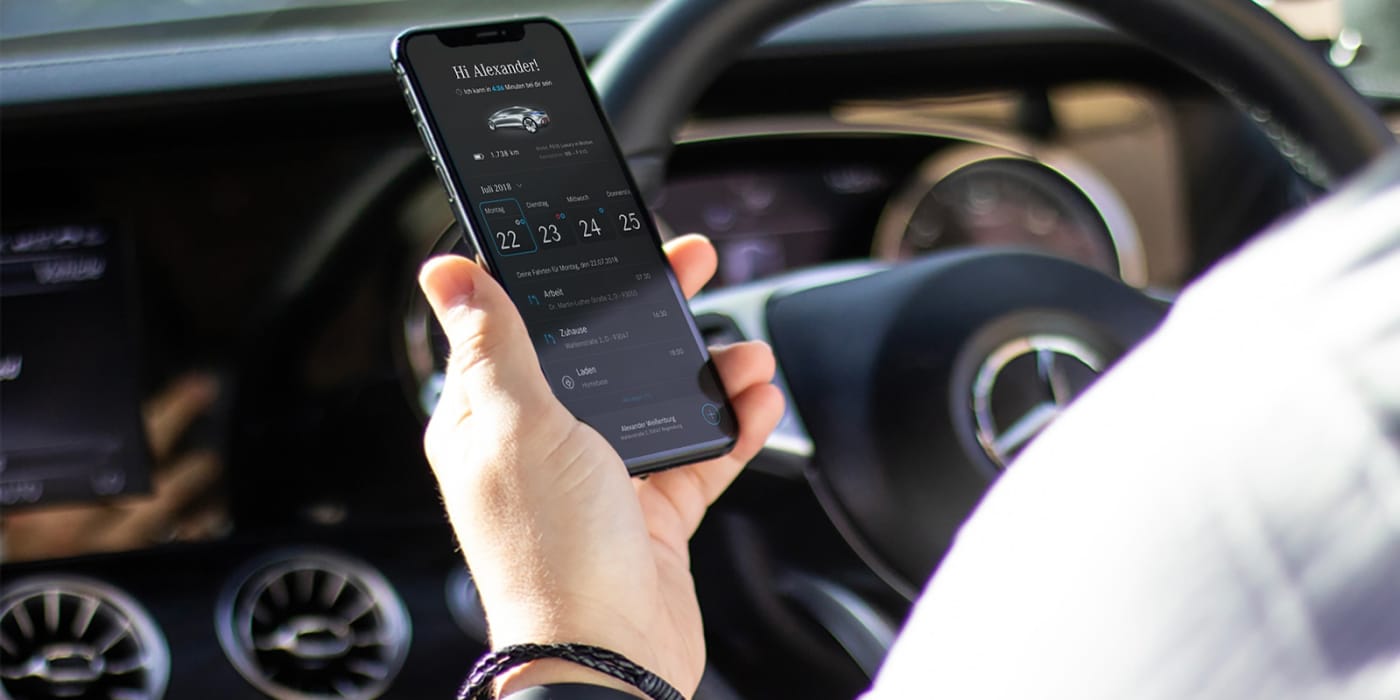 3. Improved Driver Capabilities
A mobility solution allows drivers to review job details and special instructions. Navigation apps provide quick and easy route navigation. Mobility platforms capture proof of delivery including signatures, barcodes, and photo IDs. Proof of deliveries are logged and jobs are marked as complete. Two-way communication between the customer and driver allows the customer to stay up-to-date on their delivery status and the delivery location to be changed up until the final stages of delivery.
4. Enhanced Customer Experience
Delivering a positive customer experience is a key differentiator for you to succeed amid increasing competition. Customers have more options than ever to shop whenever and wherever they want. Customers' expectations for real-time delivery information that's available at their fingertips without having to pick up the phone is growing. A mobility solution provides them with real-time information to track where their deliveries are and when they will arrive. With an easy-to-navigate portal, customers have an interactive platform to track and trace deliveries in real-time, and receive alerts and notifications.
As eCommerce continues to grow, companies need to provide greater speed, reliability, and flexibility. A mobility solution provides an interactive mobile interface for customers, and the ability for businesses to scale and adapt to their needs. Giving customers control and visibility of their shipments can increase customer satisfaction and loyalty. While real-time insights enable more informed decision making to help establish better business practices.
At Bringoz, we see that retailers who use a mobility solution to track, monitor, and manage their deliveries in real-time and provide flexible scheduling to meet customers' needs are reaping the benefits of increased customer loyalty. For more information about Bringoz and how we can help you fulfill your delivery management needs, contact info@bringoz.com.
Take full control over your logistics operations.