Reading Time:
5
min
Bringoz Industry Weekly 7/2
I
nvestors have poured billions of dollars into on-demand grocery delivery firms and some retail experts say a wave of consolidation is fast approaching. Ahold Delhaize's U.S. distribution unit, ADUSA Supply Chain, is expanding its use of wearable robotics technology for distribution center workers as more retailers and logistics companies invest in technology solutions to help them meet eCommerce demand. Read more in our weekly industry news roundup.
Billions Flow into eGrocery Market, Consolidation on The Way?
Investors have poured billions of dollars into on-demand grocery delivery firms — some of which are barely a year old — after the coronavirus pandemic accelerated a shift toward online shopping. Venture-backed grocery companies have already raised over $10 billion so far in 2021, according to data from Pitchbook, eclipsing the $7 billion raised by such firms last year. The digital grocery delivery market is becoming increasingly crowded, and some retail experts say a wave of consolidation is fast approaching. Big tech names such as Amazon and retail giants could be among the potential acquirers, experts have said. Read more on CNBC.
Post-Pandemic Grocery Shopping Habits Sticking Around
Findings released from a recent Acosta survey show that shopping and eating behaviors adopted during the coronavirus pandemic will most likely stick around even post-pandemic. Seventy-five percent of customers plan to stick with at least some of their new habits, according to the survey. Here's a look at some grocery customer habits leaving their mark on the industry and changing the way grocery stores operate as the pandemic subsides. Read more in our blog here.
Ahold Delhaize Embraces Wearable Lifting Tech for Distribution Center Workers
Ahold Delhaize's U.S. distribution unit, ADUSA Supply Chain, is expanding its use of wearable robotics technology, known as "exosuits," that helps workers lift items in distribution centers following a year-long pilot, the Dutch grocer said on Tuesday. The company plans to roll out more than 250 of the devices, which Ahold Delhaize said reduce strain on a person's back by 30% to 40% during an ordinary workday. ​Ahold Delhaize's embrace of the assistive technology builds on other efforts by the supermarket to infuse automation into its operations. Read more on Grocery Dive.
Pandemic Accelerated Tech Product Launches
Approximately 58% of retail professionals say the pandemic accelerated new technology-related product launches at their company, according to a report by global research firm Euromonitor International and the National Retail Federation. The pandemic has drastically accelerated the implementation of new technology for many retailers," said NRF VP of research development and industry analysis Mark Mathews. "While these developments can typically take several years of meticulous planning, many were unveiled to consumers in a matter of weeks." Not only did companies accelerate transformation online, they also ramped up in-store tech investments. Read more on Chain Store Age.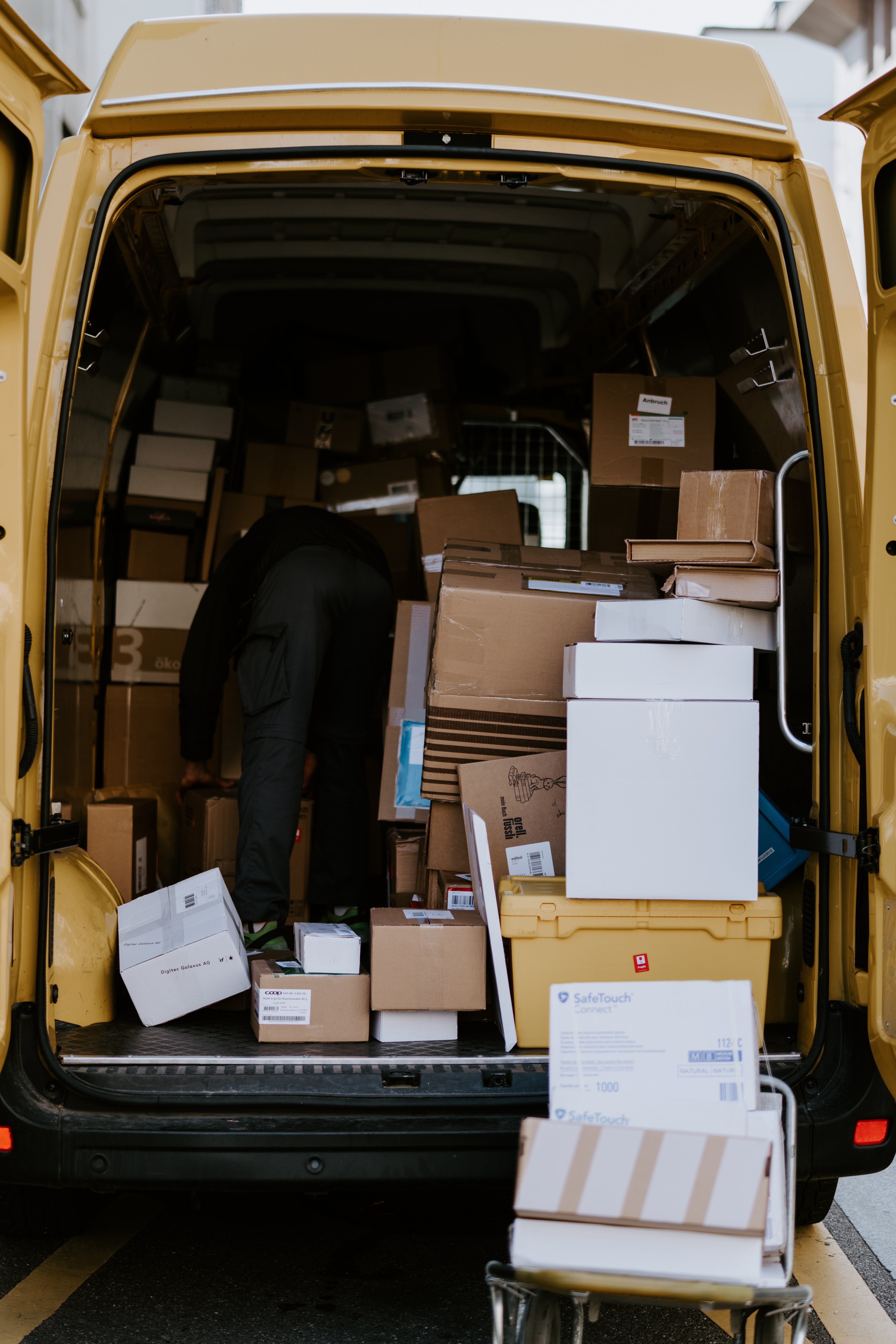 Regional Package Carriers Join the eCommerce Rush
Regional parcel carriers are expanding their reach as surging eCommerce demand fills up capacity at the national carriers and retailers seek fast, cheaper ways to ship packages to customers' homes. Operators including Austin, Tex.-based Lone Star Overnight LLC and LaserShip Inc., which delivers in the Eastern U.S. and the Midwest, are pushing into new coverage areas and investing in automation to help speed the flow of packages. Shipping consultants say the regional growth is a boon to shippers scrambling to cope with accelerated digital demand since the COVID-19 pandemic, as delivery giants United Parcel Service Inc. and FedEx Corp. impose surcharges and limit some shipments to ease stresses in overloaded networks. Read more on Wall Street Journal.
FedEx to Add 16 Automated Facilities Ahead of Peak Season
FedEx is currently working to "substantially" increase its capacity ahead of the holiday season by building out its infrastructure, President and COO Raj Subramaniam said during the company's Q4 earnings call. The infrastructure build-out will include 16 new automated facilities expected to be ready in time for peak season, Subramaniam said. As it works to bring on new team members, CEO Fred Smith said technological upgrades can help fill in some of the efficiency gaps. He specifically pointed to upgrades to its route planning software which resulted in a 3.6% uptick in the average number of stops the service providers made per hour. Read more on Retail Dive.
Only 4% of Supply Chain Leaders Are 'Future-Ready,' Accenture Says
According to new research from consulting company Accenture, 81% of supply chain leaders say the pandemic has been their organization's greatest stress test and that they're facing technological change at "unprecedented speed and scale." What's more, only 4% say they're "future-ready," while 34% expect to be there by 2023. The research also underlines the need for enterprises to get up to speed — "future-ready" organizations were found to be twice as efficient and three times more profitable than peers, according to Accenture. "The pandemic exposed just how much the supply chain can make or break a company's success," the report states. "It has revealed hidden vulnerabilities. And in the process, the crisis has moved Chief Supply Chain Officers (CSCOs) to the forefront of change. Read more on Venture Beat.
Take full control over your logistics operations.